With Fall Break approaching, our teams can't afford any time off as they head toward the end of conference play.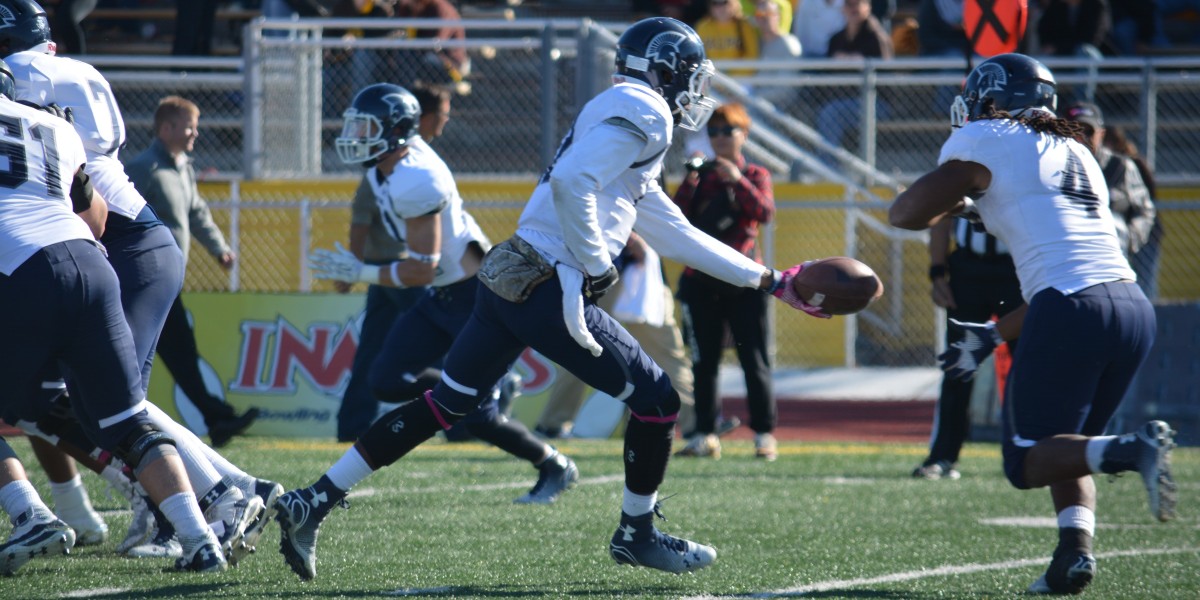 Photo by: Jeff Jones
__________________________________________________
♦ All times are in Central Standard Time.
Tuesday, Oct. 14
♦ VOLLEYBALL: Missouri Baptist University's women's volleyball team will head over to Springfield, Ill., to face Benedictine College. MBU put up a perfect 4-0 record last week and is expecting to continue the hot streak. The game is set to start at 7 p.m.
Wednesday, Oct. 15
♦ SOCCER: The men's and women's soccer teams will host Lindenwood University-Belleville in a conference match-up. The men finally put one in the win column last week against Harris-Stowe State University and are looking to carry that momentum into this week's games. The women suffered a tough loss to Columbia College on Saturday, but are hoping to maintain their dominance in conference. The double header will be kicked off by the women at noon, and followed by the men at 2 p.m. Both games can be viewed on the Spartan Digital Network.
Friday, Oct. 17
♦ WRESTLING: The women's wrestling team got their season rolling in the Cumberlands Dual Tournament last weekend and continue the action this week as they host Midland University. The match-up will run throughout most of the day.
♦ VOLLEYBALL: Women's volleyball will head up to Des Moines, Iowa, to the Grand View Viking Invitational. The event will start on Friday as the ladies play against Evangel University at 3 p.m., then Baker University at 7 p.m.
Saturday, Oct. 18
♦ VOLLEYBALL: Women's volleyball will continue action in Iowa as they face the host, Grand View University, at noon, then play against MidAmerica Nazerene at 4 p.m. Be sure to check out www.mbuspartans.com after the tournament is over for a recap of all the games.
♦ SOCCER: MBU soccer will host another conference double header as Williams Baptist College will travel up from Arkansas. Once again, the women will lead off in the action with their game set to roll at 3 p.m., and the men will follow at 5 p.m. Both games can be viewed on the Spartan Digital Network.
♦ FOOTBALL: The football team is still winless in its inaugural season, but has faced its fair share of tough opponents. This week's opponent, Tiffin University, will not be a slouch either. The Tiffin University Dragons are an NCAA Division-II affiliate and compete in the Great Lakes Intercollegiate Athletic Conference. Currently the Dragons are 3-3 on the year, but are ready to host the Spartans beginning at 1:30 p.m. on Saturday. The game will include a radio broadcast on the Spartan Digital Network.
Sunday, Oct. 19
♦ BOWLING: Men's and women's bowling will compete in the Bowlstrong Collegiate Classic in Springfield, Ill. This will be the second event of the bowling team's season. Although they did not finish as strong as they had hoped in the Southern Kentucky Classic, they have their hopes set high for this event.