Third Annual Lip Sync Battle
The hilarious battle, hosted by Circle K International, took place Thursday, March 30, in the SRC. The event featured lip sync acts by several individuals and groups, some even included choreographed dances. Candy, decorations and Raising Cane's Chicken were there for attendees to enjoy. Even though the event was a great time, it wasn't all about fun. Proceeds from the annual event went to support African Vision of Hope's House of Hope, an organization that helps build dormitories and funds young women for school in Zambia, Africa.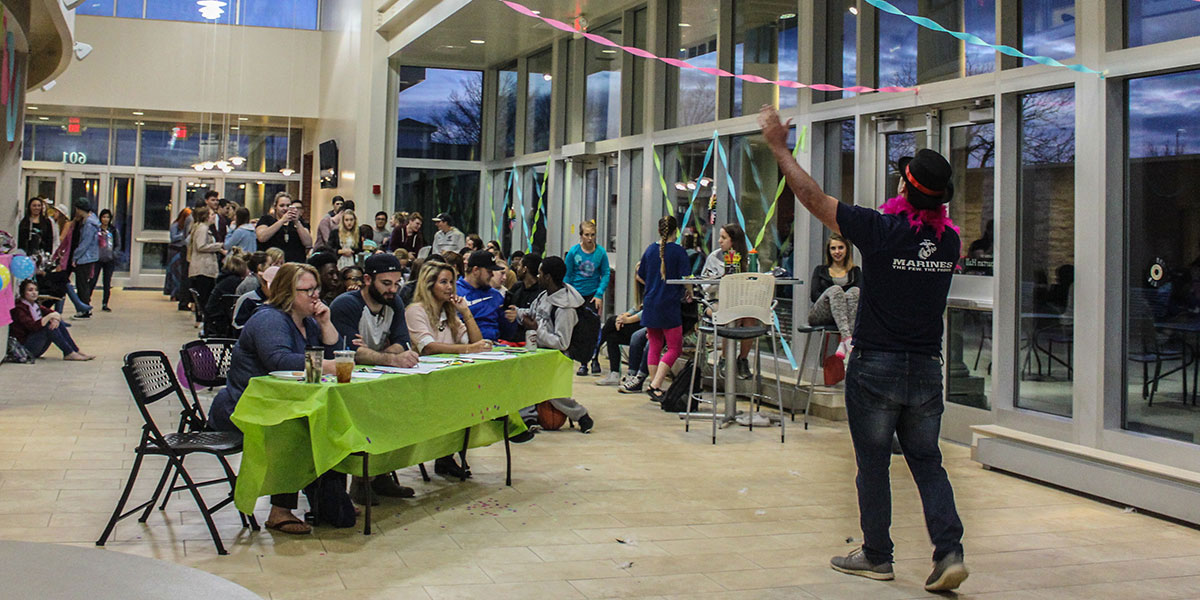 Tags: African Vision of Hope's House of Hope, Circle K, Circle K International, Elizabeth Harris, Lip Sync Battle, MBU, MBUTimeline, Missouri Baptist University, Raising Cane's Chicken, SRC

Elizabeth Harris
Elizabeth Harris is photo editor and journalist for MBU Timeline. Harris is majoring in Communications with minors in Broadcast Media and Public Relations. Born and raised in Orange County, Virginia, Harris moved to St. Louis in the fall of 2013 to attend MBU. Harris enjoys spending her free time reading, doing yoga or anything outdoors.