Lecrae, one of the most popular Christian hip hop artists in the rap industry, faces tons of adversity but manages to break through them in order to have a successful life and be one of the best in the rap game.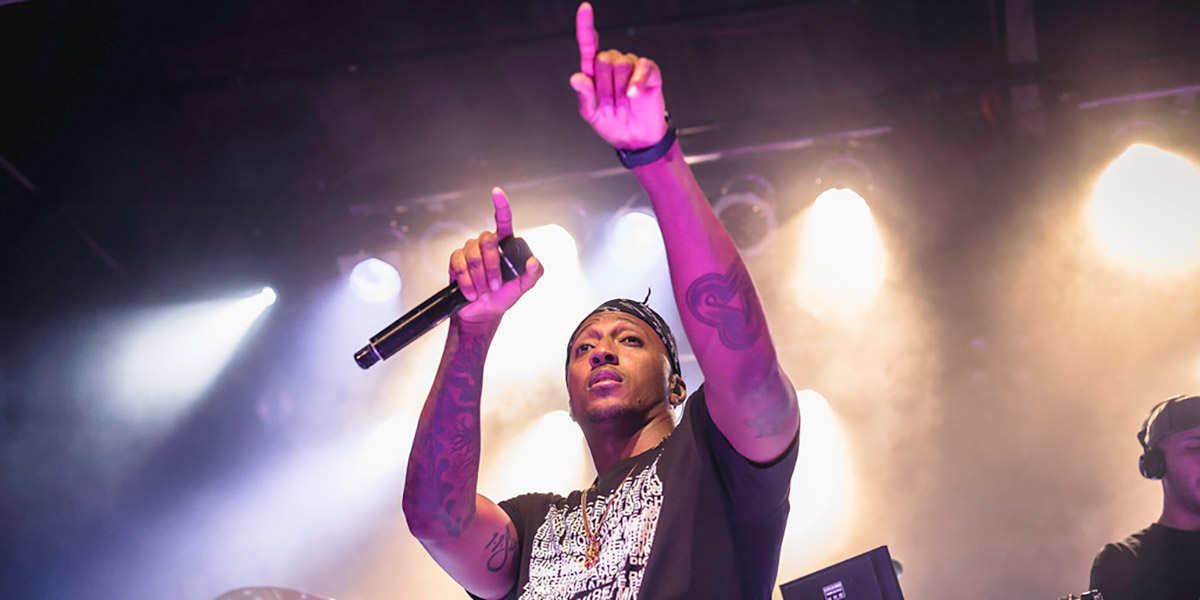 Copyright-free image from Google
__________________________________________________
When you think of Christian music or gospel music you might think about the traditional church choir standing in nice looking robes, singing slow hymns and swaying side to side.
You might think there should be a change to this classic music genre. Well, there really wasn't much change on the horizon until one guy took gospel music on a hip hop trip and never returned it.
Lecrae Moore, more commonly known by his first name, has became one of the most popular hip hop artists, and he's given Christian music a new face and spunk that has caught the eye and ear of millions of fans.
Born Oct. 9, 1979, in Houston, Lecrae didn't have a great childhood. At age 7, he was molested by his babysitter.
This tragedy happened more than once and it introduced Lecrae to sexual activity at a very young age.
Recently, Lecrae did an interview with VladTV and opened up about being molested at a young age.
"It's a crime and unfortunate no matter what, boy or girl. … It just opened me up to a world that I shouldn't have had to experience."
With Lecrae enduring turmoil at a young age, you would think his childhood couldn't get any worse, but that's not the case. It got much worse.
His father was not a part of his childhood at all. In fact, Lecrae never knew his father and he didn't know of his whereabouts.
In the same VladTV interview, he said: "I never met him, I seen him one time a couple of years back, he actually popped up at a concert. It was kinda wild, it was like an outdoor event and he popped up at a concert."
Lecrae said most of the stories about his father differed, including drug abuse and not being allowed to see him.
"As far as I can see from my understanding and my interaction, it's definitely like wrestling with addiction."
I know you're probably thinking that Lecrae's childhood was really messed up, but there was a light at the end of the tunnel for Lecrae. The light of Christ.
In an interview for "Billy Graham Evangelistic Association," Lecrae talked about what made him find God.
As a teenager Lecrae was angry and troubled, because "I was abused by older people in and out of the family."
He started smoking on a daily basis and drinking, and he also got involved with multiple women.
His entire life was surrounded by nothing but gangs, drugs and guns.
He also talked about how he was seeking power and to do that he would do scary acts to other people.
"In front of all my friends I would tell them to watch this and as a lady was driving down the street, I jumped in the middle of the street and pointed the gun right at her, just to see her panic and freak out, and it was just me seeking power."
Extremely worried about her son, his mother gave Lecrae a Bible to read and he just ripped different pages out, balled them up and threw them on the ground.
Later in the interview he talked about his friend inviting him to a conference where he saw something he had never seen before. There were ex-gang members and people who had different bullet wounds on them, but they loved God.
At the conference he heard the story of Jesus Christ dying for his sins and Lecrae fell to the ground and started apologizing to God for everything he had done. But even though he repented, Lecrae soon went right back to his bad habits.
"One step led to another, which led to another, and I was back drinking and sleeping around with women."
Even though he went back to his old habits he knew there was something not right.
"The conviction that I was now feeling was strong, I remember driving on the highway thinking to myself, God you gotta do something because if you don't do something I might hurt myself or hurt somebody else," he recalled. "I don't know what's going to happen but just don't kill me."
Soon after, Lecrae's truck left the road and flipped multiple times. He wasn't wearing a seatbelt and found himself bouncing around the inside of his truck, with glass flying everywhere.
After the accident, Lecrae examined himself and realized he had sustained no injuries other than a piece of glass in his arm. After that he turned his life over to Christ.
He recalled praying: "Lord I need to get with you, I need you to change me, I need you to really make this real and I need to stop running from you. I was genuinely trying to know him more and read my Bible and grow and I really began to be a passionate Christ follower."
Lecrae always liked to rap when he was a teenager and realized that he was pretty good at it, so when he got saved and turned to God he decided to use his talent to tell the world about God and his past.
Lecrae made 12 Christian rap albums and became one of the best Christian hip hop artists in the game, winning two Grammy awards, seven Dove awards and a BET award.
In 2004 Lecrae released his first album, called "Real Talk," and in 2006 he released another album, "After the Music Stops."
Those two albums were fairly successful but the album that caught the public's eye was, "Rebel," which he released in 2008.
This album was the first Christian hip hop album to reach No.1 on the Billboard gospel charts.
In 2010 he released another album, "Rehab," and by this time he was starting to attract mainstream attention because of his performance on the BET hip hop awards.
As time went along Lecrae made several more albums, such as "Church Clothes one, two and three," "Rehab: The Overdose," and "Anomaly," the latter going gold in summer 2016 with more than 500,000 sales.
All of these albums were great albums and brought Lecrae a lot of attention, but the first main album that really brought Lecrae stardom was 2012's "Gravity," his sixth album.
In 2013 Lecrae won a Grammy award for "Gravity" being the best gospel album and he also won best rap performance for his song "All I Need is You."
In 2015 Lecrae won another Grammy award for his song "Messengers," earning best contemporary Christian music performance song, and he also won best gospel performance song for a release he is featured in with Erica Campbell called, "Help."
In 2018, after he created his album, "All Things Work Together," Lecrae won the Dr. Bobby Jones best gospel/inspirational award at the BET awards for his song called, "I'll Find You," featuring Tori Kelly.
Recently Lecrae dropped another album, "Let the Trap Say Amen," which he did with big time producer Zaytoven.
Critics say he is working on a song with trap artist Wakka Flocka Flame but only time will tell.
Even though Lecrae went through a rough childhood he never gave up and he kept walking toward that light at the end of the tunnel.
That's one of the main reasons I like Lecrae, I like the fact that he didn't give up when his life got rough. That gives me courage to want to keep pushing through my problems and struggles when different obstacles come my way.
Not only did he push through his problems but he also creates incredible music that reaches out to so many people. Come to think of it, that's probably why the name of his record label is Reach Records, which he co-founded in 2004.
The most important aspect that really has me hooked on Lecrae is his love for Jesus. I love the fact that he is unashamed of the gospel, which comes through in his music.
As a Christian myself that also helps me and lets me know that I shouldn't be afraid to proclaim Jesus' name out in public. If people don't like me for that, it's OK, I will keep claiming Jesus anyway.
Lecrae, who has been a positive role model to me and others, has shined a light on Christian music by bringing hip hop into that genre.
I thank God that he has created a person like Lecrae because his music and his story have let me know that when life places obstacles in front of you, you have to get over them and finish the race.