Loosely based on a true story, "The Revenant" tells the classic revenge tale of Hugh Glass and John Fitzgerald, hunting each other in the Dakota wilderness as a tribe of Indians hunt them both.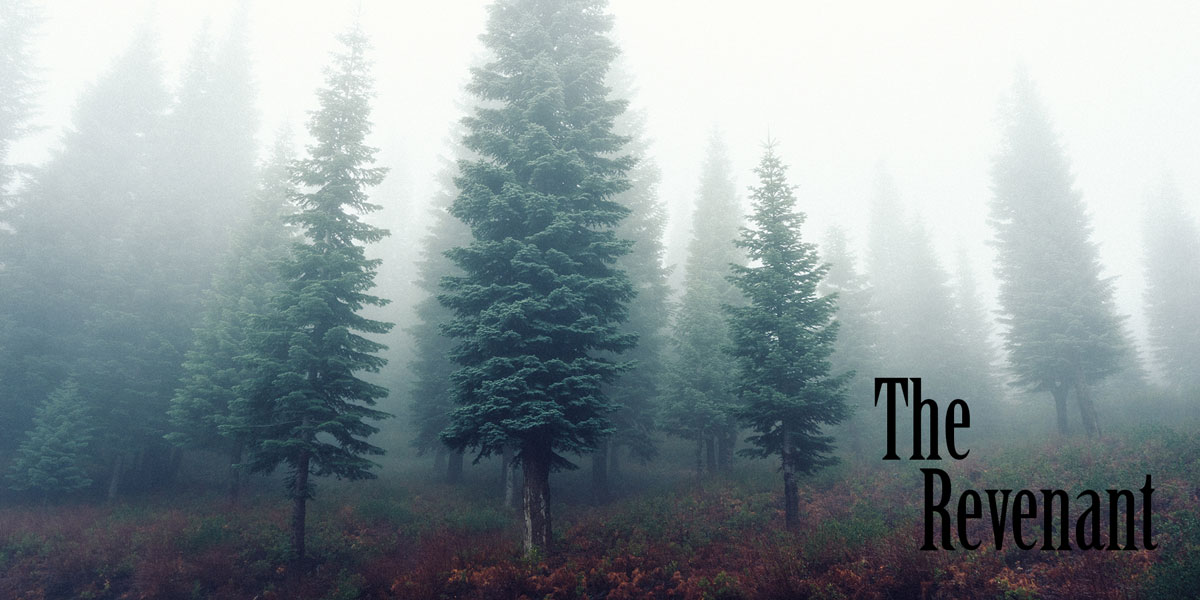 Graphic by Josh Eaton
__________________________________________________
If movies such as "Titanic," "Inception" and "The Great Gatsby" could not win world-renowned actor Leonardo DiCaprio an Oscar, then miracles must have been worked through his performance in the 2016 award-winning revenge tale, "The Revenant," based on Michael Punke's biography.
The film takes place in early-1800 America as Hugh Glass (DiCaprio) leads a group of fur trappers through the dense U.S. wilderness, back to civilization, after escaping a brutal Arikara Indian attack in the movie's opening scenes.
Glass is accompanied by fellow fur trappers John Fitzgerald (Tom Hardy), young Jim Bridger (Will Poulter), and Glass' half-Pawnee son, Hawk (Forrest Goodluck), on his journey.
Minutes later, the viewers are thrown back into the gore and action witnessed in opening scenes as Glass now wrestles a grizzly bear in an attempt to save his life.
Squirming in their chairs, the audience restlessly awaits the end of the horrific scene — a full two minutes in length — only to the find the bear dead and death itself nipping at Glass' heals.
The film in its entirety hinges on this scene.
With Indians lurking close behind, the group has a tough decision to make, carry Glass on a stretcher through the forest, slowing the group down and further risking their safety, or put him out of his misery in an attempt to save themselves.
Glass' son Hawk, as well as Fitzgerald and Bridger, volunteer to stay behind for an extra sum of cash back home, awaiting Glass' passing to give him a proper burial.
Time is ticking on slowly, days pass, yet Glass hasn't, and Fitzgerald knows that Hawk will never leave his father, so in a cowardly act, Fitzgerald stabs Hawk in front of his father as he lays on his deathbed unable to move, unable to hold his son as he takes his last breaths, to save his own life and venture forward back to camp.
Against all odds, Glass literally crawls out of the grave Fitzgerald buried him alive in, as his flesh rots, bones break, limbs freeze, to find Fitzgerald, the man who killed his son.
It's a story of revenge, yet at the same time one of courage and perseverance, one driven by hate, by the fire in Glass' stomach that kept him crawling onward, strengthening his broken, feeble body, to function as steadily and efficiently as his mind had been in the relentless North American tundra.  
DiCaprio portrayed the fury Glass would have felt in his heart to perfection, accompanied by the breathtaking Argentinian and western scenery where the movie was captured, the film is a thing of beauty.
Shots of snow-topped mountain ranges and ice-covered ridges connect scenes of action and solitude, while the score crafted by music geniuses Ryuichi Sakamoto and Alva Noto help the audience navigate through the film, directed by Alejandro González Iñárritu, as DiCaprio did through the Dakota wilderness.
The Oscar-worthy performance by DiCaprio, along with one of the most inspiring backdrops and soundtracks easily maneuvered "The Revenant" up the list into my Top 5 favorite movies.
The epic revenge tale is sure to leave viewers on the edge of their seats, patiently awaiting Glass' next life-saving move in order to reach his ultimate goal, avenging his son Hawk's life by taking Fitzgerald's.