The Kozy Korner Grill: A Hidden Gem
Getting a home-cooked meal away from home for a college student is always a treat.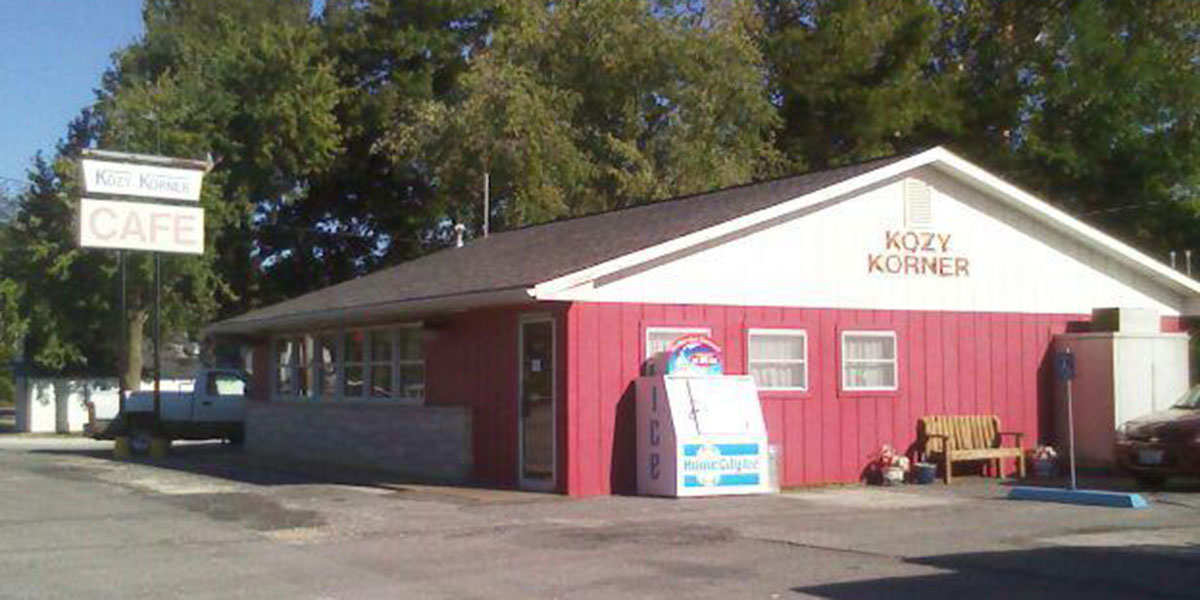 __________________________________________________
The miles never seemed to end as we had just crossed the Mississippi River through Cape Girardeau and headed southeast on Illinois State Highway 3.
Nine miles in, we rolled up on the Kozy Korner Grill, and Coach Justin Hoagland stopped the van.
I thought to myself, "Oh no, here we go. We just stopped in the middle of nowhere and we are supposed to eat here?"
We walk through the door, and I see the tables sitting there occupied with what seemed to be hungry individuals … but no food sitting in front of them.
I was wondering what was going on and why people were not eating. This could not be good.
When the waiter came up to the table and asked for the drinks, I immediately asked if they had sweet tea. This is where the tide began to turn.
Before she had even finished answering yes, I said I would take that.
After the drinks were served, I pressed my lips to the fresh and wonderful Texas-tasting sweet tea; tea that I had not tasted since this summer back at home.
If you're not familiar, sweet tea is the drink that lets you know when you've officially entered the South.
Made with one part tea and a thousand parts sugar, it's sort of the Mason-Dixon line of beverages. If you ask for sweet tea and they say, "We have sugar," you're in the North. If you ask for tea and they say, "Sweet or unsweet?" order it sweet, you've found Dixie.
So, when they offered real sweet tea, I began to believe in the Kozy Korner. I then turned around and saw on a white board hanging on the wall that the buffet consisted of every southerner's dream.
Fried chicken, sweet potatoes, green beans, sweet corn, mashed potatoes with brown gravy, chicken and dumplings, buttered rolls, breaded tomatoes, glazed carrots, yams and coleslaw were on the buffet menu.
My stomach could not wait. The waiter said it would be 15 minutes till the buffet would be served. No wonder why everyone was waiting without food.
The time passed, and the food did not let me down. It was all I could ask for away from home.
Jared Paddick, senior sport management major, agrees with the home-cooked feeling of the place. "It was a great place to have a home-cooked meal away from your own house."
It was truly a Sunday back in the Lone Star State for me. Fried chicken with all the trimmings, indeed, was a great way to start the week.
The food delighted every taste bud in my mouth, and the waiter's service was very hospitable.
The customer could tell that they came first. In fact, the place looked like you were getting served in the middle of your kitchen.
The old metal chairs topped with leather paddings, tucked under an antique table that has supported thousands of meals, was surrounded by the team waiting to consume pounds of home-cooked meals.
The friendliness of everyone around also made me feel like I was back sitting in Weimar, Texas, at a local coffee shop.
The Kozy Korner Grill is open 5 a.m. to 8 p.m., Monday-Sunday. David and Debbie Willis, the two general managers, are great at their professions.
There is something to be said for a small hometown-feeling restaurant that can cook up whatever you want from scratch.
You could feel the passion in the place, and we were the first golf team ever to venture into the treasure finding along the highway, according to the waiter, who I believe was Tammy, one of the managers.
It was a great choice and will forever be a stop for the MBU golf while traveling to the Murray State Invitational golf tourney.
If you happen to exit off of Illinois State Highway 146 and head down Highway 3, make a stop at Kozy Korner Grill, located in Olive Branch, Ill.
Surely, you will not be disappointed. Call 618-776-6055 for any questions regarding the restaurant. They don't have a website (more evidence of the hometown feel), but they do have a Facebook page.
Tags: college, food, Kozy Korner, MBU, MBU Timeline, Ryan Rerich

Ryan Rerich
Ryan Rerich, Editor of MBU Timeline, is a senior pursuing a double degree in journalism and communication studies with minors in sport management and public relations. Rerich, from Weimar, Texas, is a member of the golf team and was on the national qualifying team in 2013. Rerich engages himself in the photography aspect of sports, as well as writing and editing stories for the student website in a multitude of topics. In the past, Rerich was an intern at the Press Club of Metropolitan St. Louis, as well as an intern at the Schulenburg Sticker, a weekly newspaper in South Central Texas. He is currently working in the MBU Writing Lab tutoring students during the school year. When he is not involved in those various activities, he can be found playing intramurals on Wednesdays or possibly playing catch outside of the apartments.