Mostly known for his slow ballads, he picks up the pace in this release, and then slows it all down at the end.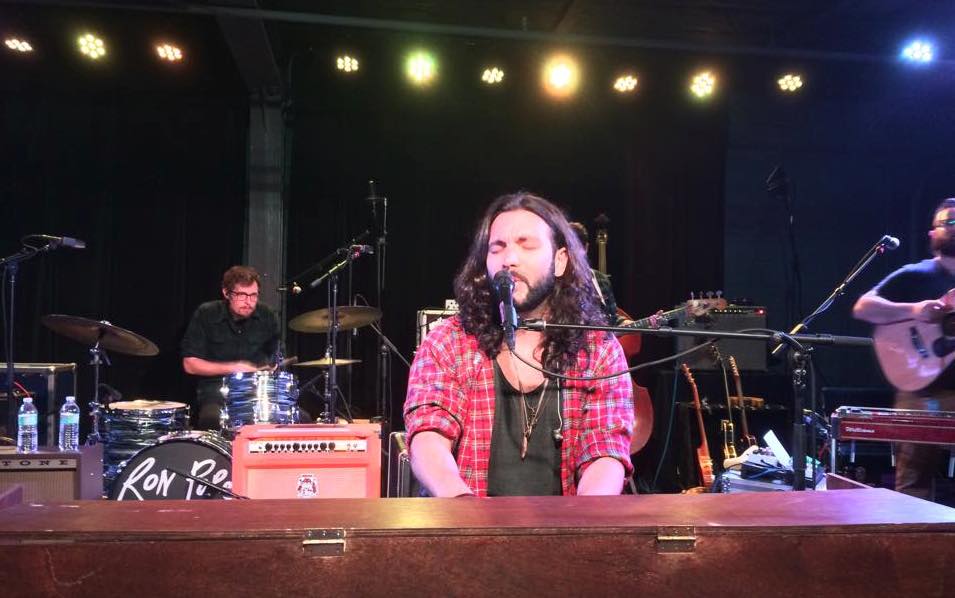 Photo by: Donovan Correll
__________________________________________________
American singer-songwriter Ron Pope released his latest album, "Calling Off The Dogs," earlier this year, and his sound is still as heavenly as ever.
I was asked by a friend to have a listen to Pope's modern take on folk, infused with alternative.
The album starts off with Pope's single he released back in August of 2013 titled, "Lick My Wounds."
The lead is noticeably different than some of Pope's past songs.
Pope is mostly known for his slow ballads like "A Drop In The Ocean" and "Fireflies"
"Empty Page" follows up with another upbeat song that quickly slows back down once the chorus is over.
Pope affirms the change in mood during his next three songs, "Explain," "Silver Spoon" and "Signs."
Coming back to what Pope is known for, folk-based vocals and soothing piano, "Push Me Away" picks up the flow a little by introducing a song talking about how people can push us away.
The song "Nothing" pulls the listener back in with a wonderful duet with Pope and Alexz Johnson.
Johnson is in the infancy of her career and collaborating with Pope may give her that little push she needs.
Two small ballads called "Off Your Feet" and "Back To Bed" bring the mood back down before "New Friends" amps things back up.
The album concludes with one last slow ballad titled, "Blood From A Stone."
The final song takes the idiom and applies it to how someone can want love from you but they will never be able to obtain it.
After listening to the entire album more than a few times I began to see that Pope was telling a story throughout.
The focus of Pope's story is relationships, whether it's one between friends, family or the one you love most in life.
It tells of the ups and downs that come with loving someone.
Pope shows he still has the ability to tell stories that will tug at your heartstrings for better or for worse.