The electronic cigarette, and its many forms, has peaked in popularity in recent years. Studies show the repercussions of these products to be substantially less harmful than tobacco cigarettes, but the Food and Drug Administration has taken action to reduce the use and access of e-cigarettes among young people.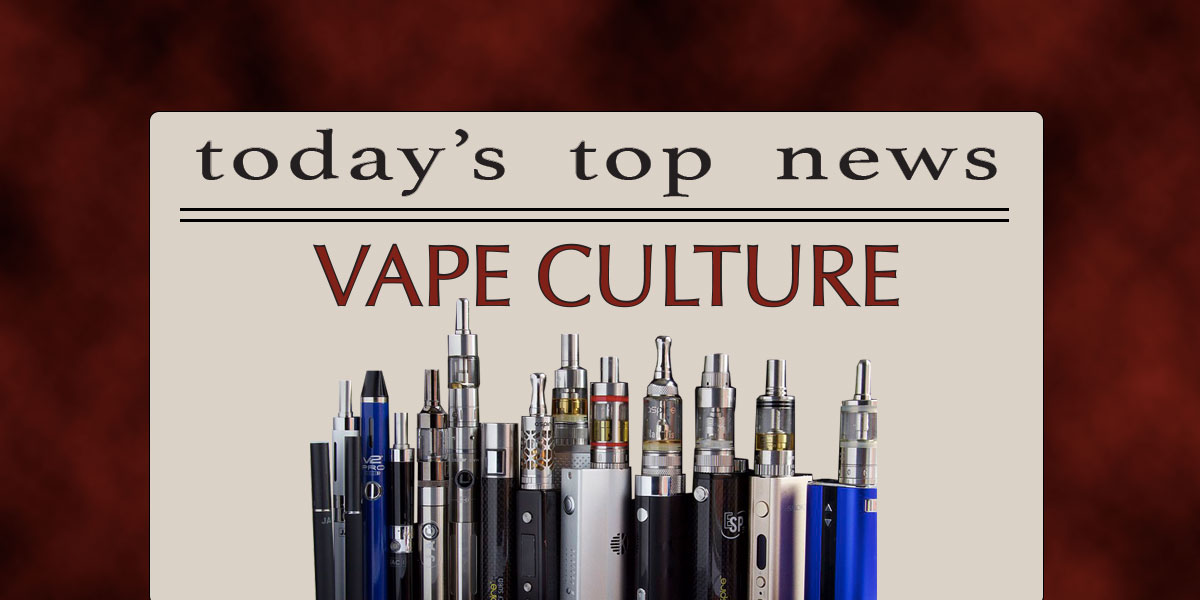 Photo illustration by Stacy Rohan
__________________________________________________
Since Herbert Gilbert's initial invention of the electronic cigarette (e-cigarette) in 1963, the product has come a long way. Since sales began internationally in 2004, popularity of the non-tobacco cigarette has risen exponentially.
E-cigarettes were introduced to the U.S. in August 2006 and have rapidly increased sales in just a few years, escalating from about seven million in 2011 to 35 million in 2016, according to a BBC News article.
Smoking e-cigarettes, which come in varying devices, flavors and nicotine levels, is known to be significantly less harmful than inhaling smoke from tobacco in cigarettes.
However, despite consistent knowledge of e-cigarettes' basic technology, "E-cigarettes: facts, stats and regulations" states "there is an enormous variability within the product category and there is no typical e-cigarette. The products have different ingredients and different hardware."
Since the variation in products makes it difficult to instill overall public health recommendations about e-cigarettes, according to the article, this drives a need for regulation.
E-cigarettes were originally designed to offer a safer option for cigarette smokers, providing a device that still provides a nicotine fix and feeds the habit of the action.
An NPR reporter in 2015 sought to discover the effectiveness of the invention and its pursuit to reduce cigarette smoking. He reviewed surveys from the Centers for Disease Control and Prevention and found this: "Among those still using the devices when surveyed, almost 16 percent said they were still smoking tobacco cigarettes, while 22 percent had recently quit," suggesting that e-cigarettes have succeeded, to some degree, in minimizing cigarette smoking.
The survey also highlighted specifics, including the age groups of those surveyed, and found the devices are most popular among young adults, ages 18 to 24.
However, the BBC news article states: "About 49 percent of regular users said that they used e-cigarettes in order to curb their smoking habit."
These statistics support two statements: e-cigarettes are beneficial in ending some cigarette smokers' dangerous habit, but e-cigarettes are also increasingly popular among youth whose nicotine habits began with these devices.
Molly Williams, 27, from Middletown, Ohio, whose younger brother attends Missouri Baptist University, began smoking cigarettes at age 18 and switched to vaping at age 21. She said she made the transition in order to stop smoking cigarettes and avoid smelling like tobacco smoke.
For her the transition was "pretty easy at first. You have to get used to the difference in smoke and water vapor," Williams said. "The vapor is colder than smoke so when you first hit a vape you tend to cough a lot."
Williams' husband introduced her to vaping after he discovered the devices. The couple made the switch from cigarettes to vapes together, and Williams' husband began chewing tobacco on occasion as well, which is safer in terms of avoiding smoke in the lungs, but has its own risk of oral cancer.
E-cigarettes allow consumers to choose their nicotine level and even offer nicotine-free juice. Williams described herself as a creature of habit and said she enjoys the fruit-flavored juice.
"It's not so much of getting a nicotine high for me," Williams said. "It's the hand-to-mouth habit, so I smoke on the lowest nicotine level possible, if any."
Her husband said he has been vaping for about three or four years and they have not yet seen any repercussions.
"I think when vaping first came out it was a great idea for cigarette smokers to help try and quit, but now it's become this 'cool thing to do.'"
A student in her third year at MBU, who asked to remain anonymous, said she purchased a JUUL because her friends had them and "they looked fun."
A JUUL is a device created by one e-cigarette company, and according to nonprofit organization Truth Initiative, JUUL has "accrued more than half of the e-cigarette market share in just two years."
The MBU student, who began Juuling in May 2018, said "they're much less dangerous than cigarettes," and "they're more of a social accessory."
On April 24, 2018, the Food and Drug Administration released a statement on new enforcement actions and a Youth Tobacco Prevention Plan to stop youths' use of, and access to, JUUL and other e-cigarettes.
The FDA is taking steps to examine youth appeal of JUUL and foreclose online sales to minors, claiming  these are the first steps in a new effort aimed at stopping youths' use of e-cigarettes.
Throughout the month of April, the FDA conducted "a large-scale, undercover nationwide blitz to crack down on the sale of e-cigarettes – specifically JUUL products – to minors at both brick-and-mortar and online retailers." They found numerous violations of the law and plan to hold retailers accountable for continued violations.
Regarding e-cigarette use, Dr. Andrew Elvington, assistant professor of biology at MBU, said his guess would be that there are more people who have switched from cigarettes to vaping than people who began vaping without having ever smoked.
"I would be interested how the rise of vaping has influenced nicotine use among young individuals that have not yet smoked, or if vaping will increase the likelihood of cigarette adoption in those individuals that vaped first," Elvington said.
Because of the relative newness of the products, there are no long-term studies of their effects, but one study at Johns Hopkins Medicine says that while vaping is less harmful to the body than smoking cigarettes, nicotine is highly addictive, raises blood pressure, spikes adrenaline and can lead to increased heart rate.
Another source, a 30-year-old St. Louis man whose sister attends MBU, and who also wishes to remain anonymous, began smoking cigarettes in his senior year of high school, on weekends with friends. He said as far as he knew, vaping was not around at the time.
A couple years after he graduated college, he began vaping. He said he often did not finish a full cigarette and felt like he was doing it simply out of habit.