Whether you're a fan of Travis Scott's rap or not, "Astroworld" is 100% an album worth listening to. The extensive 17 track record appeals to many different hip-hop and rap tastes since one of your favorite musicians is likely among the 18 guest artists who make an appearance.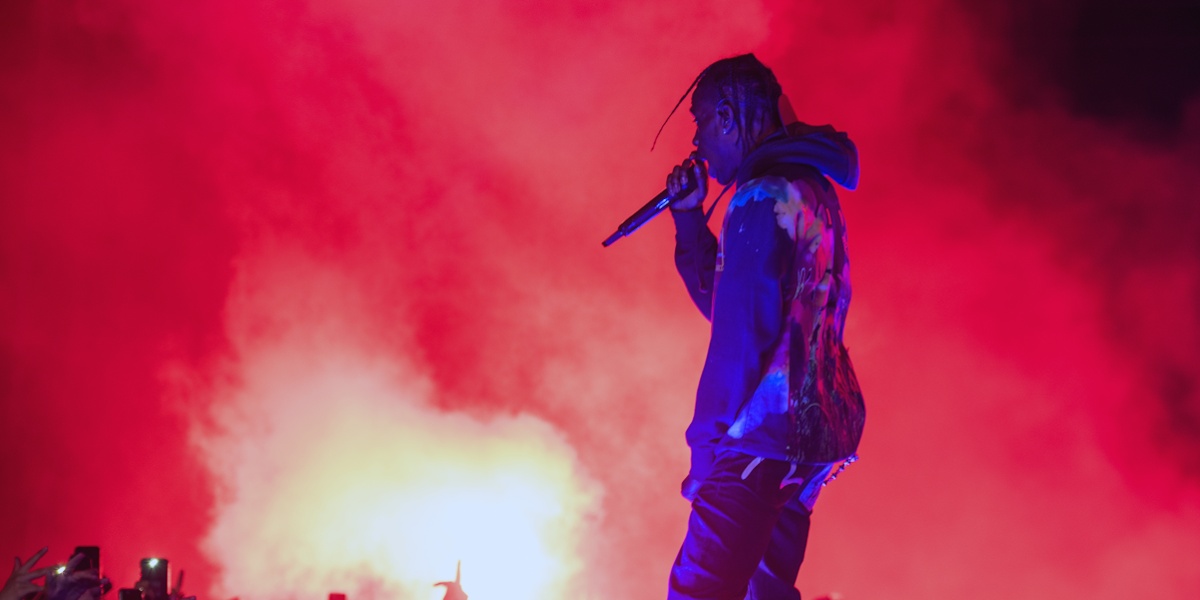 Travis Scott performs at Openair Frauenfeld, considered one of the largest annual hip-hop festivals in Europe, in 2019 in Switzerland.     Photo by Frank Schwichtenberg.
__________________________________________________
It's been over two years since rap sensation Travis Scott released "Astroworld" on Aug. 3, 2018. 
The now triple-platinum album consisting of 17 tracks and 18 different featured artists has maintained an undeniable presence on various charts and playlists since its release, including the 54 weeks that "Astroworld" spent on the Billboard Top 100 Chart once it snagged the No. 1 spot on Aug. 17, 2018.
In a 2017 interview with GQ, Scott said about the album, "It might be the best music that I made. I have two records on the album that are like, man, they are the best."
And this proved to be true based on the reaction "Astroworld" received from people who were fans before its release all the way through people who became fans after its release. The album boasted nearly 350 million streams and 270,000 copies sold as a complete album within the first two weeks of its release.
I personally would have cared less for Travis Scott and his music before I really got into "Astroworld" and started to appreciate it, which didn't actually occur until the end of 2019. His earlier songs like "Antidote" (2015) or "goosebumps" (2016) got a lot of traction when they were released and are still popular to this day, but none of those affected me the way "Astroworld" did: that album spoke to me.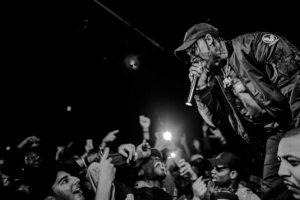 The first song that really hooked me just so happens to also be the first song on the actual album: "STARGAZING." I remember exactly where I was when I first heard it; one of my friends from St. Charles Community College, Jake Oglseby, was driving me and two of our other friends around one night and put "STARGAZING" on, and I remember not being able to stop thinking about that song.
I ended up looking it up on Spotify the next day, and I never looked back; one whole year after "Astroworld" was released, I finally delved into it and still to this day, listen to the entire thing through quite regularly. 
This album is unique because when looking at the actual tracks on a streaming platform like Spotify or Apple Music, the features aren't actually listed out. For someone who didn't know much about Travis Scott or this album beforehand, it was almost like a fun little guessing game for me to try and determine which artists were featured on each song.
Two songs in particular have features that I could instantly guess, "SKELETONS" and "WAKE UP," both of which featured The Weeknd, who is my favorite artist of all time.
Both songs are completely different, "SKELETONS" offering a bit slower, mellower beat that's perfect for its variety of featured artists (The Weeknd, Pharrell Williams and Tame Impala), while "WAKE UP" has a more energizing, uplifting beat, which offers an effective contrast from the previous track and shows versatility in both Scott and The Weeknd. 
Arguably the most popular, borderline overplayed song on this album is "SICKO MODE," which features multi-million-dollar artist Drake and is a fun, lively track that's perfect for any pregame warm-up playlist, house party or gym session. There are three total beat switches during this song, which definitely adds to the hype and energy. 
My personal favorite song on this album is "STOP TRYING TO BE GOD," which is truly unlike anything else on "Astroworld." Including Scott, there are five total artists working together on this song and it is an incredible combination, especially since one of the greatest ever, Stevie Wonder, even makes an appearance in this song. 
Another super unique track on "Astroworld" is "COFFEE BEAN." While it sort of acts as the weak link of the album, being a soothing, even-keeled track with one singular beat throughout, "COFFEE BEAN" still is a solid choice for anyone who is looking to explore the full depth of "Astroworld." 
Overall, "Astroworld" deserves to be considered one of the greatest hip-hop albums of the decade, and in my opinion, regardless of the genre, one of the greatest EVER due to its variety, depth and overall cohesive flow while still having so many different moving parts.