The West Coast legendary rock band came, sang and conquered at Missouri Baptist University.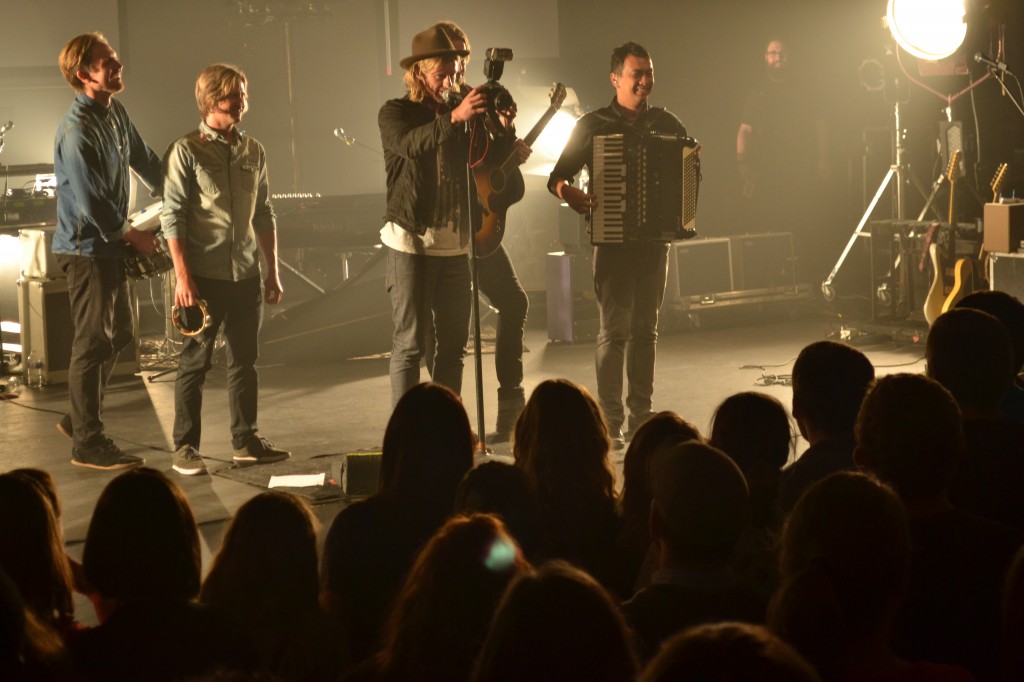 __________________________________________________________
The band started its "Fading West" tour at MBU Friday, Sept. 20, which included a movie and live performance.
Tickets were sold out and the chapel was filled with people from all over the St. Louis area who wanted to see one of their favorite bands perform.
"Why did 'Fading West' start out in St. Louis? Because St. Louis is the Gateway to the West," said Jon Foreman, the band's lead singer.
Band members consist of  Foreman (lead vocals, guitar), Tim Foreman (bass guitar, backing vocals), Chad Butler (drums), Jerome Frontamillas (guitar, keyboards), and Drew Shirley (guitar, backing vocals).
The night started out with a 70-minute movie that showed Switchfoot's 2012 world tour, which included stops in Australia, New Zealand, Bali and South Africa.
Through this film the audience got to journey with Switchfoot and saw a more personal side of their life. Audience members also saw the band's family, charity work and their passion for surfing.
After the film was over the band did a live performance. Switchfoot sang several famous songs, including, "Dare You to Move," "Hello Hurricane" and "The Shadow Proves the Sunshine."
Switchfoot also performed two songs from their new EP, "Who We Are" and "Love Alone Is Worth the Fight." The new album is set to be released Jan. 14, 2014.
Switchfoot came, sang and conquered. They gave the St. Louis community a night to remember.