St. Louis culture gives us winning baseball, riverfront sightseeing and world-renowned museums, but the tastier side of the Gateway to the West offers traveling gourmet food trucks and the smiling chefs inside.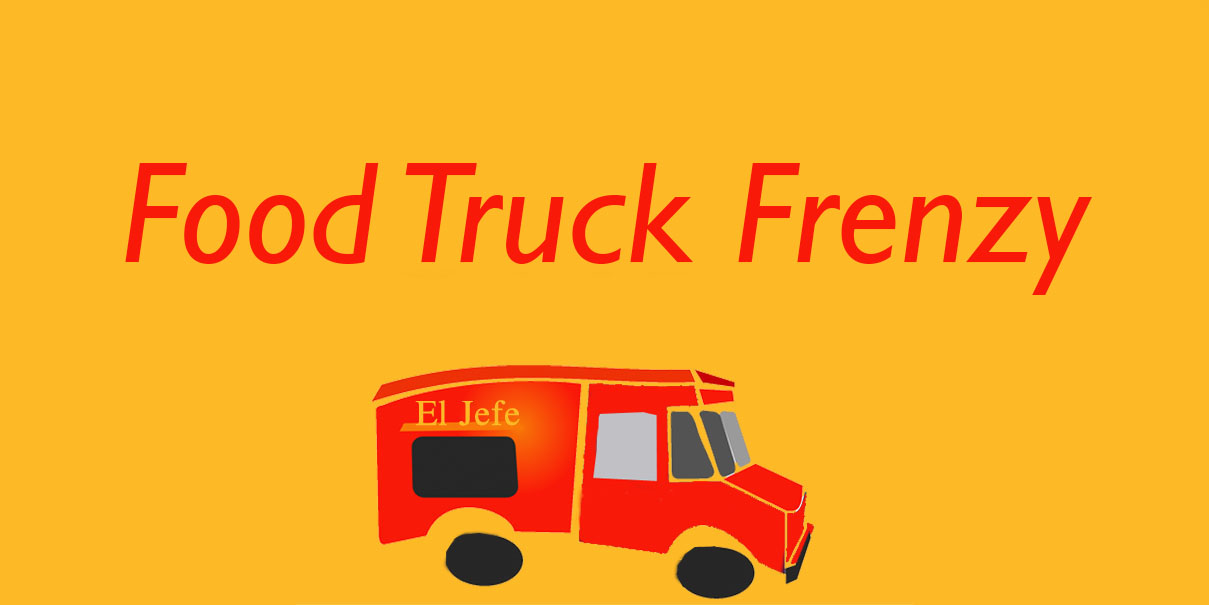 Graphic by: Ryan Arnold
__________________________________________________
Can you smell it?
It smells like taco sauce and tire tread, guava smoothies and gasoline, eggplant parmesan and exhaust.
It smells like food trucks.
St. Louis, a city full of unique and wonderful activities, constantly offers something to do for the people who live here.
I was able to experience my first St. Louis summer this year.
The Missouri Botanical Garden had the Whitaker Music Festival, a Wednesday night concert series featuring well-known local artists. Forest Park was full of movie-watchers during the Art Museum's Summer Film Series, and the Zoo, as always, was a family favorite.
While I enjoyed every moment and would consider this summer one of the best I've had, there was one St. Louis specialty I loved more than the rest: Food trucks.
As a girl who unashamedly loves all food, the food trucks were obviously going to be my favorite.
My first encounter with a food truck was in July, at the first night of the Film Series.
I took one bite of my pulled pork nachos from Hot Aztec and fell in love.
Apart from being the largest stack of nachos I've ever seen, this specific dish was piled even higher with fresh tomatoes and onions, and homemade guacamole.
In addition to those nachos, I enjoyed some strawberry shortcake from the Destination Dessert truck to satisfy my sweet tooth.
It was fresh, sweet and covered in whipped cream, my favorite.
I was so shocked that I was eating such good food out of trucks.
The only food trucks in my little home town are the once-a-year carnival trucks that sell greasy corn dogs and deep fried Snickers.
Needless to say, I wanted more.
So, the next week I went back to movie No. 2 on Art Hill to get some more of that food.
While I sat on the hill enjoying "Funny Face," I had a piece of pizza from Slice of the Hill, some apple pie from Pie Oh My!, and a glass of fresh lemonade from Fire Truck Ice Cream.
Slice of the Hill had some of the best pizza I have ever eaten and I've eaten my fair share of pizza, the piece of pie I ate from Pie Oh My! was perfect, everything from the fresh fruit to the flaky crust, and I've never had lemonade that tasted so good, it was almost like I was drinking summertime.
I always had a hard time willing myself to stay in my seat and not go back for seconds. I never realized how many types of food could be made in the back of a truck.
When the film series ended, I did some research to find when I could get my next food truck fix.
I discovered that every month from the beginning of summer until October, Tower Grove Park has Food truck Friday, consisting of 26 different trucks and live music.
Unfortunately, there are only two more chances for you and me to experience this opportunity: Friday, Sept. 12, 4-7:30 p.m., and Friday, Oct. 3, 3:30-7 p.m. are the only dates left.
Don't let this delicious piece of St. Louis culture drive right past you.