This indie rock band from Rhode Island is known for being mellow, borderline folksy, but then came the smashed guitar.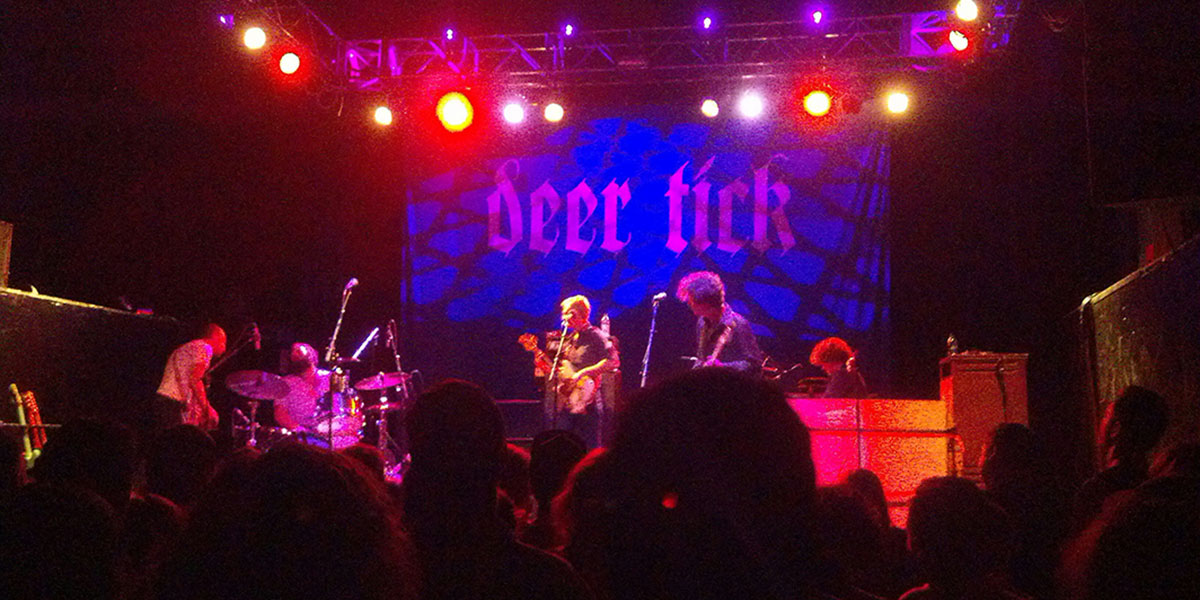 Photo by: Colby Duncan
__________________________________________________
"No way! The guitarist just smashed his guitar on stage!!"
Those were my words as I stood in the front of the crowd squished between many other Deer Tick fans.
Deer Tick is an indie rock band from Providence, RI, and seeing them in concert is a unique experience.
Reason being, Deer Tick is known for playing mellow indie rock with a borderline folky feel to their sound.
Deer Tick's first three albums; "War Elephant," "Born on Flag Day," and the "Black Dirt Sessions are all on the smoother side, with a softer type of alternative rock. But this is not a band whose soul resides with the mellow mood kind of rock.
Deer Tick loves to rock and rock hard.
Interviewer Eric Sundermann from the magazine Noisey said, "The Providence-based alt-country band has built their reputation on a foundation of consistently being raucous during their live performances, and their (now lengthy) discography of music reflects that. Stories have been told about how lead singer John McCauley jumps from table to table during concerts at dive bars, smashes guitars on stage with giant bottles of wine, and lives the exact life you imagine when you think of rock 'n' roll."
Going to a Deer Tick show is the meaning of what this band is about … rock and roll.
Deer Tick's newest album, "Negativity," proves to their audience that they want to be known as different from every other indie rock band, in order to show that they can really develop a rock and roll album.
"Negativity" is Deer Tick's most recent album and singer-songwriter John McCauley said during the Noisey interview, "We as a band want to show our fans and people that we know how to rock and we are going to prove it."
Deer Tick's album, "Negativity," is the most organized album of all the other Deer Tick albums, with more structure than any other album they have created. The album proves that Deer Tick has another side of rock that is innovative and new.
The band from the smallest state in the Union has truly created a large rock and roll album, instead a hyped-up live version of some indie rock.
If you are a person who loves rock and roll or some grungy, rowdy indie rock, or maybe you are ready for a band to surprise you after every song, then Deer Tick is the concert — and "Negativity" is the album — for you.