The worldwide premiere of "Cover" played last weekend, Sept. 4-7, at Missouri Baptist University, helping expose the horrors and truths of sex trafficking.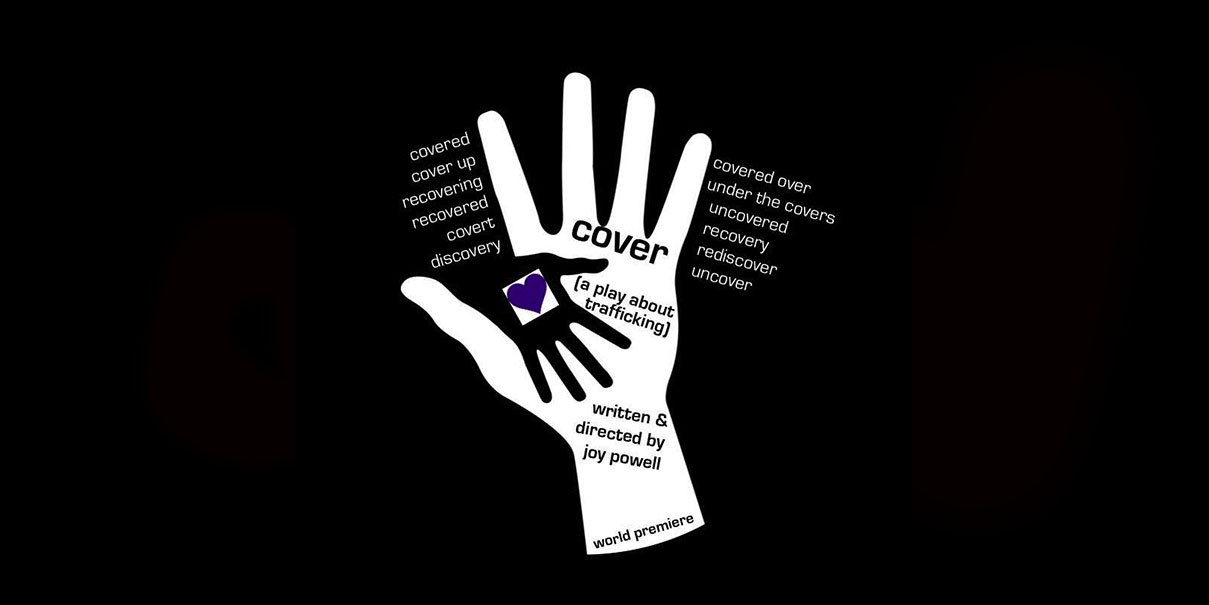 __________________________________________________
Tickets were sold, seats were filled and many rushed to the door to see this new and heartbreaking play about human trafficking.
"Cover," written and directed by MBU Theatre Director Joy Powell, tells a real-life story of The Covering House, a St. Louis organization that provides refuge and restoration for girls who have experienced sexual abuse.
Powell's first production of this play was a simple sketch performed at the University's chapel service by MBU's drama group, InCharactre.
Now, one year later, Powell's play finally became reality.
With vivid execution, talented actors/composers (Jessica Balassi, Holland Doherty, Tazera Edwards, Jamie G'Sell, Sariah Henning, Myasia Kisart, Andrea Mossman, Brittani O'Connell, Maria Pena, Emily Rice, Lauren Schwaar, Tia Spencer and Rachel Yarbrough) and a powerful message, "Cover" did not disappoint.
Through this play we saw scenes of monologues, brief vignettes, poetry and songs all to help raise awareness of this sin that has been haunting our world for years … human trafficking.
I particularly thought that the scenes of monologues and songs were the most compelling and tragic.
Each actor who gave a speech or sang a song put raw emotion into their words, which drew the audience deeper into the play.
With every good play sadly there comes an end, but with "Cover" this play could transform into something even bigger around the St. Louis community and it all comes down to how the audience responded.
If you were a part of this once-in-a-lifetime event, don't just stand there and talk about it, but do something.
That's being a part of the bigger picture … by bringing awareness to human trafficking and helping fight against this awful crime.
So go out and team up with different organizations, like The Covering House, to help people who were and still are sexually abused, and make a difference in their life.
It starts with you.