Another night of laughs and impressive performances were on display in this year's Mr. Spartan contest as contestants ranged from super heroes to ballad singers to neon dancers.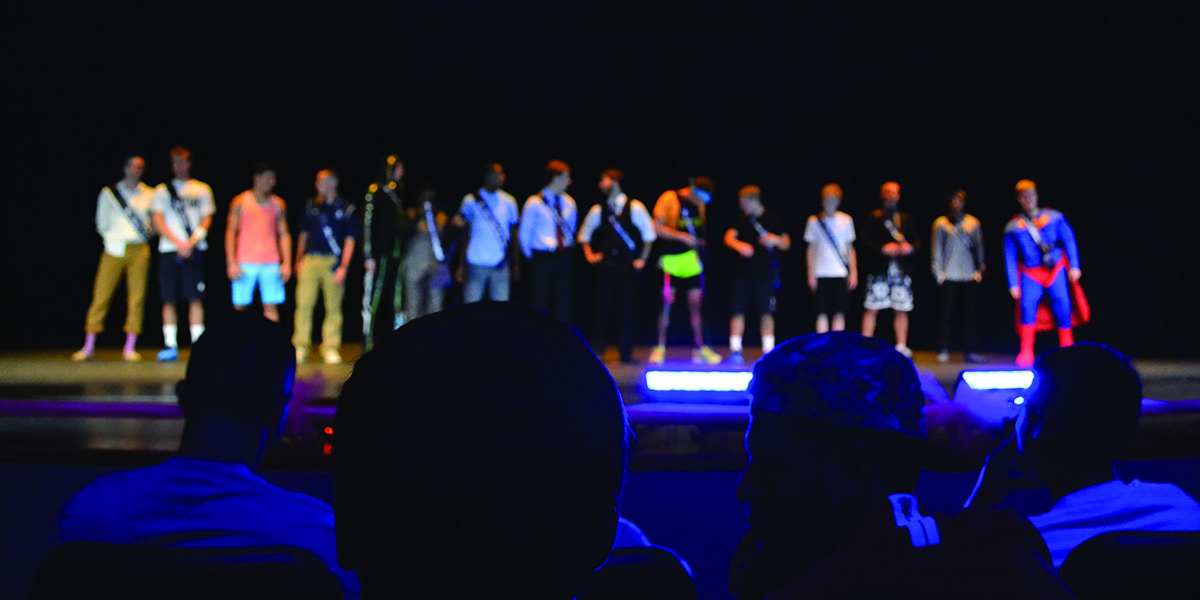 Photo by: Lydia Milan
__________________________________________________
Missouri Baptist University held the annual Mr. Spartan contest, a Homecoming tradition, on Monday, Oct. 27, in the Chapel.
This year's crown for Mr. Spartan was presented to Austin Dahl, a freshman representing the men's lacrosse team.
Dahl said he enjoyed the entire night, but added that one thing stood out in particular.
"Probably the first dance that everyone did. That was pretty fun," Dahl said.
MBU teams and clubs often vote on a member to be their representative.
"The team made me do it. They usually make the freshman do it [because] none of the other guys want to do it, but I guess I was one of the more outgoing freshmen so they were like 'Oh you will do it,'" said Dahl.
Although it was a fun-filled event, many students had their own favorite parts.
♦ "My favorite part was the wobble," said Nadi Carter-Johnson.
♦ "My favorite part is probably the swimsuit dance. I love that," said Sarah Wood, MBU sophomore.
♦ "Well I would have to say dancing on stage. … When like the crowd came up and we all got down. It was pretty fun," said Mr. Pom and Dance representative, Dan Mollet.