Current MBU students delve into the idea of future growth on campus and what the next half-century might hold for this thriving university.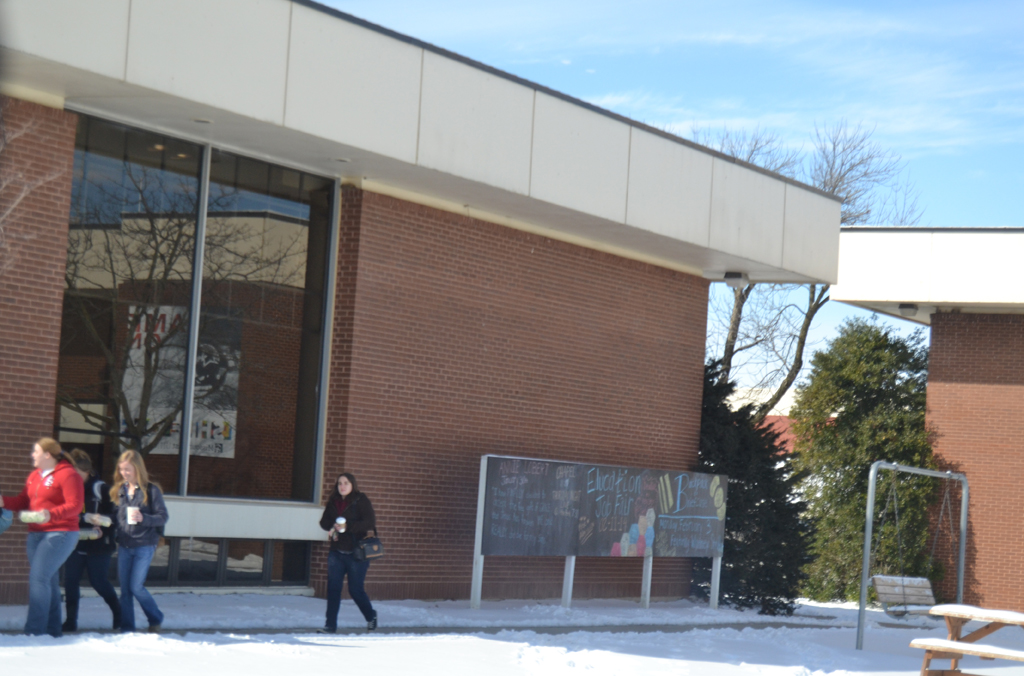 Photo By: Brittany Gammon
____________________________________________________________
This year marks the 50th anniversary for Missouri Baptist University. MBU officially became a stand-alone college in 1964 after being an extension of Hannibal-LaGrange College in 1957.
Fast forward 50 years, enrollment, diversity and faith are thriving more than ever before on campus.
A walk around campus is now complete with academic buildings, sports recreation centers, large housing and the largest college coffee house in the state.
Students at MBU often wonder what will happen next on campus. Will the future hold new degrees or sports programs?
Students weighed in on their thoughts for the future at MBU in regards to academics and athletics.
"I hope to see a couple of professional schools added, such as a business school or arts and sciences," said Ryan Migneron, a junior sports management major.
Migneron is passionate about the growth at MBU and is sure that steady growth will continue.
"I think that MBU will be much bigger in 50 years, with more dorms, more professors and more majors," said Migneron.
Migneron was accompanied by another student who wanted to see growth in academics.
"I would like to see growth in the field of information technology and computer science.These are vast and growing fields that deserve more funding and interest," said Hope Notz, a junior information technology major.
Senior exercise science major Sheena Payton focused on the growth of athletics within the university.
"I would love to see MBU become a D3 school. This expansion could help to bring in more students and would provide more funds for all of the programs," said Payton.
Some students had a hard time predicting what the future at MBU will look like.
"It's hard for me to predict what MBU will look like but I know that the university will be doing great things," said Shannon Alley, a junior sports management major.
Alley is hopeful for housing growth on campus.
"I really think that MBU would benefit from more on-campus housing. On-campus housing would allow more students to live here and get the college experience," said Alley.
The 50th anniversary also held another monumental landmark for the university, the addition of a football team.
Led by Coach Jason Burianek, the MBU football team is competing in their inaugural season with a roster nearing 100 students.
The football team is currently sharing facilities with Christian Brothers College High School for all home games.
On Sep. 15, MBU broke ground on the much-anticipated practice field and football facility.
The new facility will house an artificial turf field, coaches offices and locker rooms.
A rendering of the football facilities is posted in the Mabee Great Hall and the actual field is set to open in time for the 2015 football season.
The next 50 years may be unpredictable, but current MBU students have big hopes for the growth and potential that awaits the university.