MBU Theatre's "Peter Pan" Soars at Box Office
MBU Theatre performed Tony award-winning, "Peter Pan," for over 2,000 people March 23-26 in the Chapel. After a remarkable success, the cast now refocuses and plans for the next performance.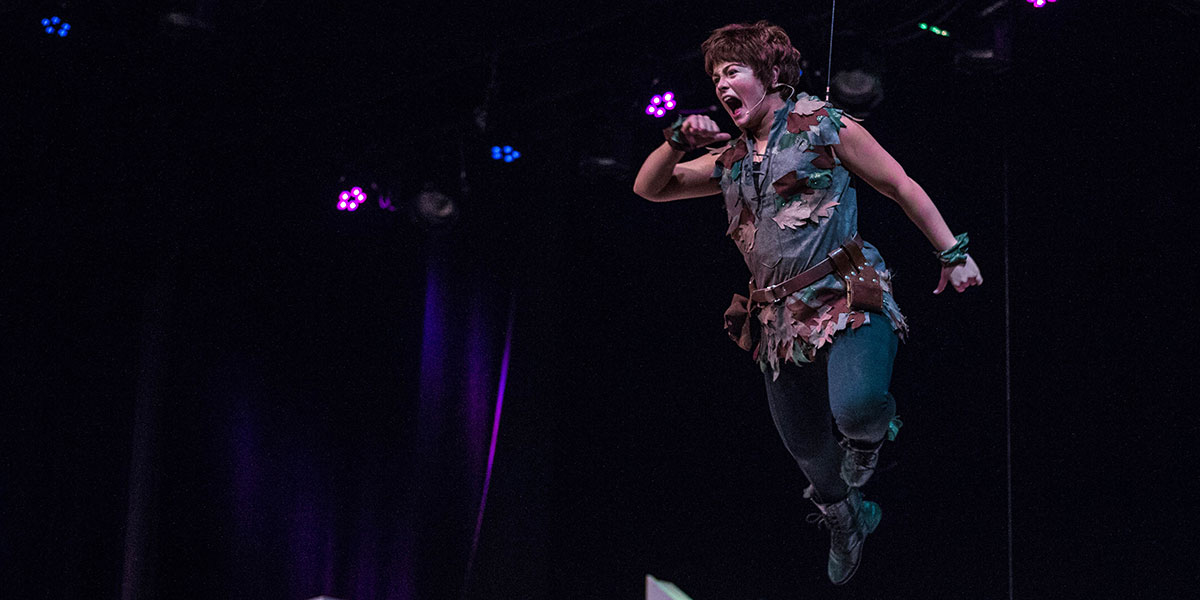 Photo by Matt Williams
Emily Rice, playing Peter Pan, flies off stage with visual effects new to the MBU Theatre Crew.
__________________________________________________
Tags: Arts & Entertainment, Danielle Dirks, Emily Rice, Jenny Hampton, Matt Williams, MBU Theatre, Peter Pan

Danielle Dirks
Danielle Dirks is a staff journalist for MBU Timeline, majoring in public relations. She transferred to MBU in the fall of 2016, from St.Charles Community College. After graduation, Dirks hopes to pursue a career as an event coordinator.