MBU Theatre performed Tony award-winning, "Peter Pan," for over 2,000 people March 23-26 in the Chapel. After a remarkable success, the cast now refocuses and plans for the next performance.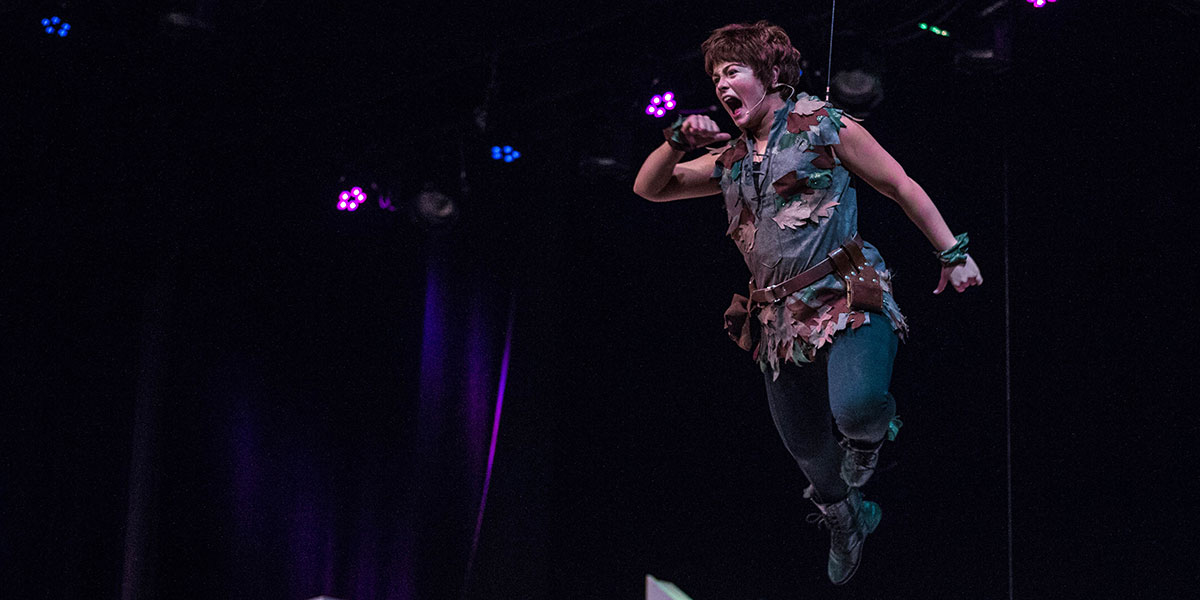 Photo by Matt Williams
Emily Rice, playing Peter Pan, flies off stage with visual effects new to the MBU Theatre Crew.
__________________________________________________