The MBU Spartans took on the St. Xavier Cougars at the university's annual Homecoming game Oct. 19. The Spartans' offense was productive, led by quarterback John Lux, who threw 22 completions for 370 yards and four touchdowns.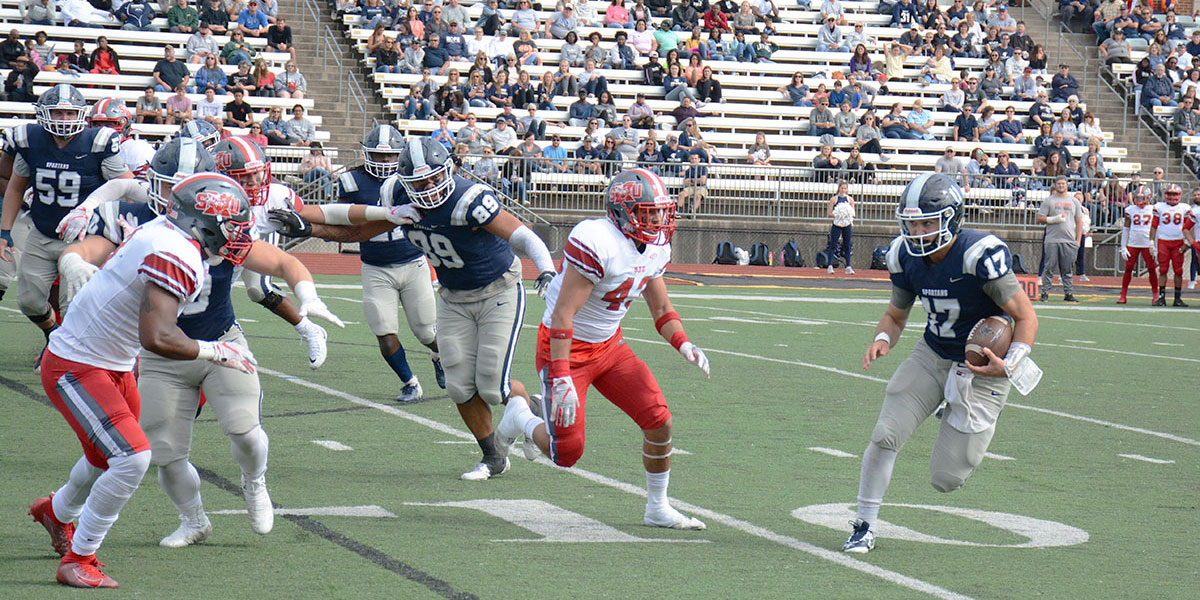 Photos by Luke Slagle
Quarterback John Lux scrambles in the red zone. The Spartans lost their Homecoming game, 45-34.