Lone Elk Park, covering 546 acres of land and open every day from 8 a.m. to sunset, is a wildlife management area and county park located in Valley Park, Missouri. Home to bison, wild turkey, elk and deer, Lone Elk features up-close animal viewing and several walking trails.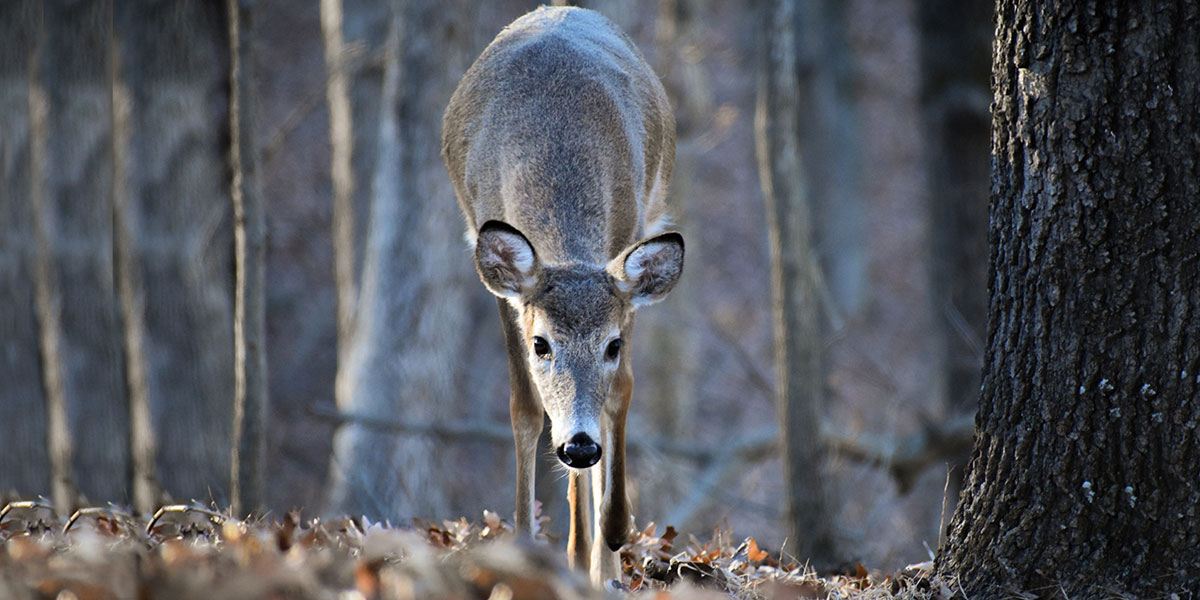 Photos by Stacy Rohan
A doe roams through Lone Elk Park, which opened to the public on Oct. 17, 1971. The park property was once used for testing and storing ammunition during World War II.