The departure of the St. Louis Rams has left a vacancy in professional sports here. The MLS would like to expand by bringing a team to St. Louis, but need an owner to jumpstart the operation.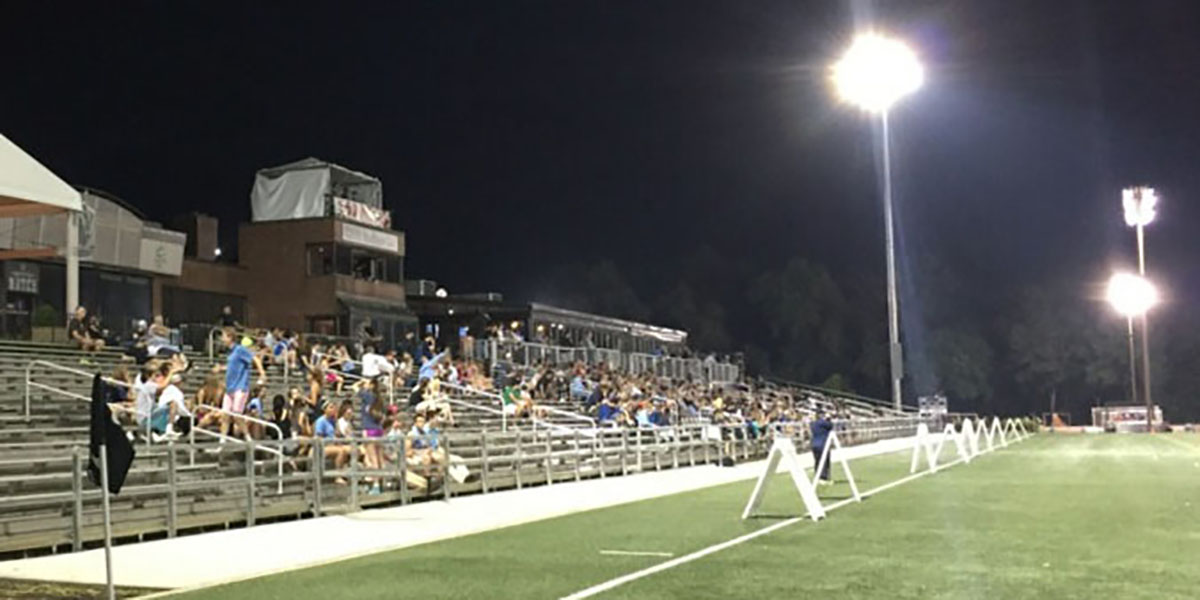 __________________________________________________
St. Louis is known as a soccer city, so with as many fans and top level youth clubs that the city has, it is hard to pinpoint why there has never been a Major League Soccer team here.
Having an MLS team in St. Louis has been avoided for years because the conventional understanding was there was no room for another professional sports team, but with the departure of the St. Louis Rams, there is now a sports vacancy to be filled.
The departure of the Rams could not have come at a better time for soccer fans, as the MLS is also looking to expand, and has St. Louis on its radar.
MLS commissioner Don Garber has had St. Louis on his mind for at least a decade, expressing interest over 10 years ago, but he feels as if now is the time for a successful expansion.
"This is a unique moment in time where we can really, finally see if St. Louis is MLS-ready," Garber said during a press conference. "With an expansion team, you can actually build a club that is born in St. Louis."
While youth club soccer in St. Louis has been successful, having two major clubs competing at the national level and many more at a variety of levels, professional soccer has not had as much luck.
Starting in 1968 with the St. Louis Stars, St. Louis has had a number of professional soccer leagues.
Each of the professional teams folded within a few years for reasons of failed funding or failed leagues.
The St. Louis Stars, a team made up primarily of American players from St. Louis, lasted 10 years in the North American Soccer League, folding in 1977.
Twenty-five years later, the St. Louis Strikers came to the city in 2003, but ceased to play in 2004. They were a member of the United Soccer League's Premier Development League, a fourth tier professional soccer league.
AC St. Louis, starting in 2010, also lasting only a year due to financial instability. Their league, the United States Soccer Federation, is also no longer in existence.
St. Louis has just recently become home for a United Soccer League team, STLFC. The USL is the second tier of professional soccer in the United States.
The team began with an unsuccessful inaugural season on the field and finished the season out of the playoffs with a final record of 8-11-9.  
Despite their struggles on the field, they did manage to put people in the seats.
STLFC was ranked fourth for average attendance in the USL last season, with an average attendance of 4,885 at their home field, the World Wide Technology Soccer Park in Fenton, Mo.
If STLFC attendance remains consistent, also building interest in their second season, it could ease potential owners into the idea of bringing in an MLS team.
The talk of an MLS team in St. Louis may seem far-fetched, but according to the St. Louis Post Dispatch a soccer stadium would actually cost less than football and would bring St. Louis jobs and funds.
With a vacancy left in the hearts of devoted St. Louis sports fans an MLS team could possibly be welcomed with open arms here in the Gateway to the West.