Spartan Tank, taking place this Wednesday, is a new event that gives entrepreneurial marketing students the opportunity to present their plans to a board of experienced entrepreneurs.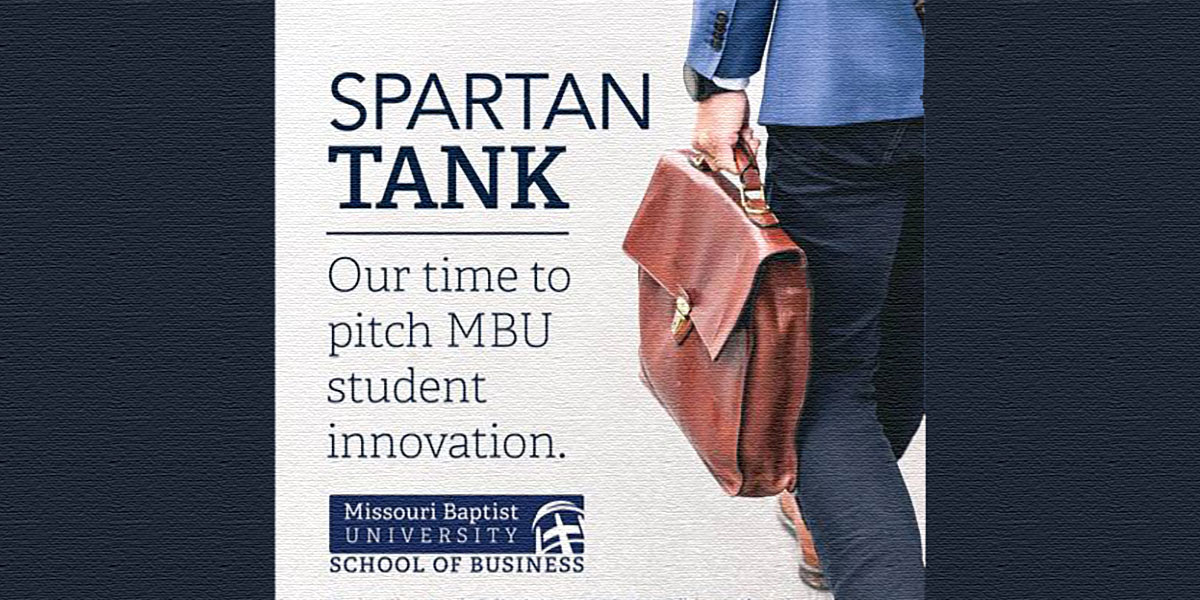 Photo courtesy of MBU School of Business
__________________________________________________
The MBU School of Business features a new, free live event – Spartan Tank – this Wednesday, April 17, from 2-3:15 p.m. in the Pillsbury Chapel.
Spartan Tank is led by Guy Danhoff, assistant professor of health and sport sciences, and provides students in his Entrepreneurial Marketing class "the opportunity to develop their own innovative product or service idea and pitch their marketing plan to a panel of experienced business entrepreneurs."
The concept of Spartan Tank, Danhoff said, is similar to NBC's "Shark Tank," with the main exception being the entrepreneurs, or Spartans, "will be providing supportive and constructive feedback in a mentoring role instead of an investment negotiation."
The idea for the event arose when Dr. Karen Kannenberg, dean of the School of Business, first asked Danhoff to teach the Entrepreneurial Marketing course, as he wanted to create a high value experience on outcome-based learning through a real-world scenario, instead of a typical class presentation with only the instructor evaluating the pitch.
Danhoff's inspiration for Spartan Tank came from a man he knew in the fitness industry who made a 90-second pitch on "Shark Tank." Furthering that inspiration, Danhoff had the opportunity a few years ago to make an entrepreneurial pitch at Venture Café St. Louis, a non-profit organization with weekly learning session events for innovators.
"After attending a few sessions, I quickly learned that crafting the 90-second elevator pitch was a critical step in grabbing the attention or interest of investors," Danhoff said in an email. "I wanted my students to get that same type of experience so it adds value to the student when they're applying for a job or even wanting to pursue an entrepreneurial opportunity."
Danhoff said Spartan Tank holds many benefits for the participating entrepreneurs: "The first benefit the entrepreneurs who participate in this event is the public relations value by demonstrating service and community outreach within their areas of expertise," Danhoff said. "Another benefit would be for the entrepreneurs to gain exposure to business majors looking to fulfill their internship requirements.
"An opportunity that is created for the entrepreneurs is to connect with the School of Business and potentially collaborate on projects, field research and market research. The last opportunity is for the entrepreneurs to connect with our MBU students as a mentor."
Kannenberg said Spartan Tank is an opportunity for students to gain experience, and investors will select a winner and provide a small financial reward.
"Members of the MBU community should attend, especially students, in order to gain insight into the discipline and art of taking an entrepreneurial idea and learning how to properly 'pitch' the idea to investors (Spartans) as well as how much financial forecasting and managerial planning must be presented to persuade the potential investors," Kannenberg said in an email.
Attending the event, according to Danhoff, means seeing MBU business majors pitching their innovative product or service ideas and supporting MBU students and their entrepreneurial spirit.
Joey Link, sophomore business major from New Baden, Illinois, will be presenting a brand-new product, which he and his partner came up with, to be introduced to the market.
He said the Entrepreneurial Marketing class gathers three times a week to present their pitches, each time with someone new listening in and giving feedback.
"We have been preparing since the first week of school, so as you can guess, we feel very prepared and also very nervous for the real thing," Link said.
MBU community members should expect to see four interesting and innovative product or service solutions that address real-world problems by students, according to Danhoff, and the interaction and feedback in the tank will challenge the students' ability to think on their feet.
"I believe the community members attending this event live will experience the genuine support of the Spartans in working with the students making the pitches," Danhoff said.
Alonzo Medcalf, instructor of communications and multimedia production, and students in his Multimedia Production and Communication class will be producing this live event.