Posts Tagged 'Guy Danhoff'
After spending years collecting experience in boardrooms, Guy Danhoff left the business world and the stage to pass on his knowledge to both undergraduate and graduate students at MBU.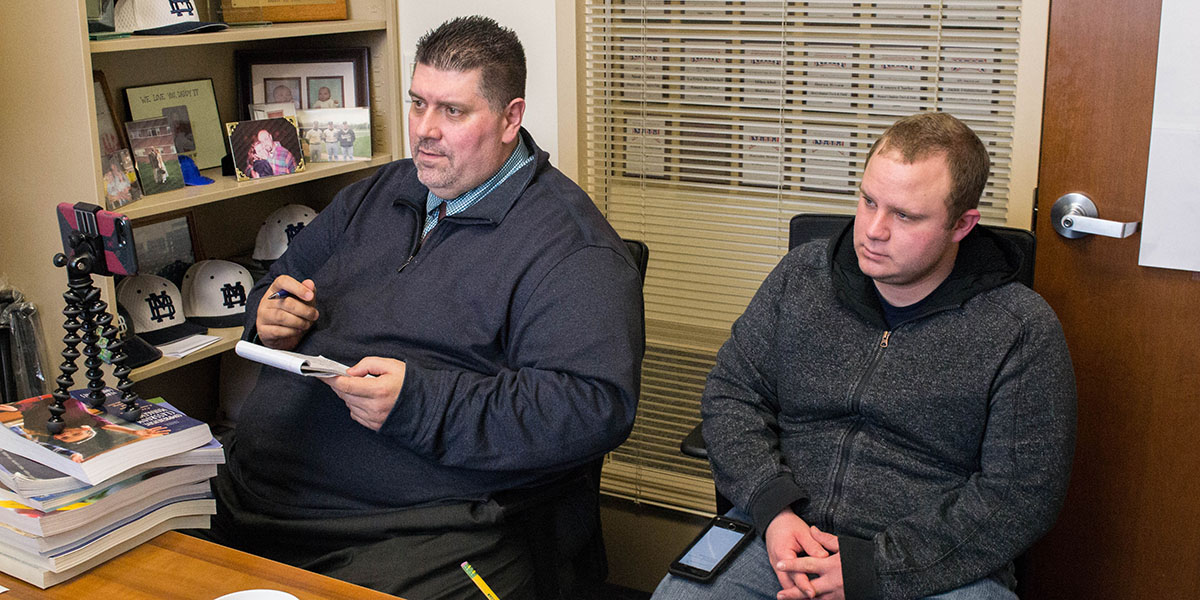 Photo by Ben Randolph
Guy Danhoff broadcasting a Periscope, a live video social media platform, on MBU baseball with Coach Eddie Uschold as student fellow, Andrew Kyle, sits in to observe.
Have you ever wondered if the student research projects your professors assign you really matter in the whole scheme of things? Well, they do matter, as MBU student researchers have learned each year since the first Student Research Symposium back in 2015. This year's symposium will contribute to that body of understanding.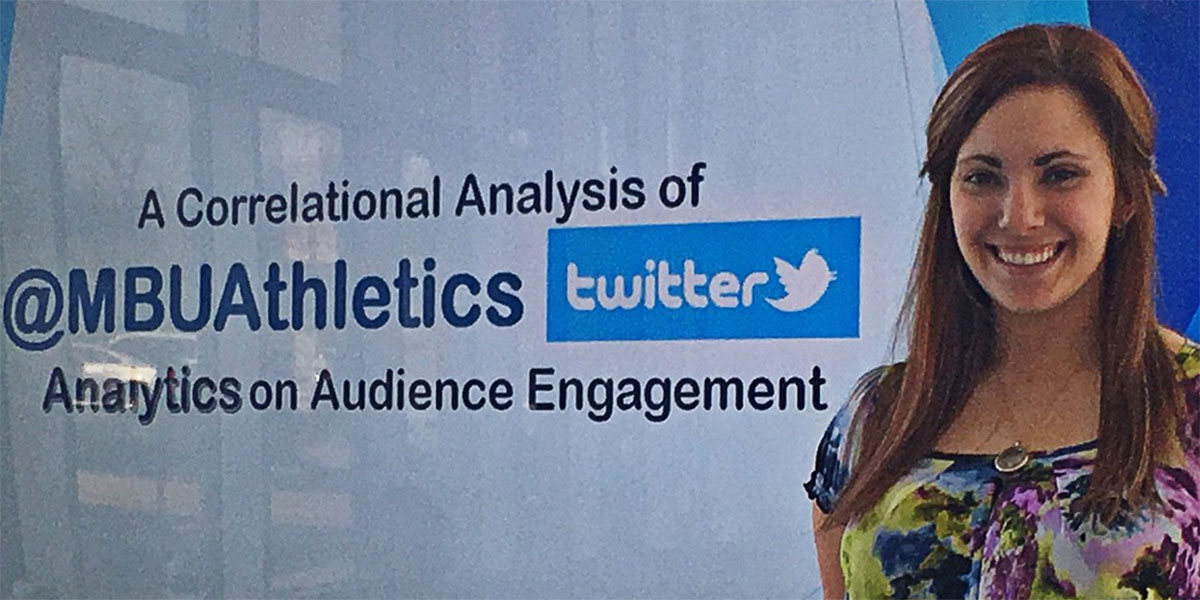 Photo by Guy Danhoff
Nicole Walen, one of the top research performers at last year's Research Symposium, stands in front of her correlation analysis project, which led to significant changes in how MBU athletics handles its social media accounts.