How About that Shaved Duck?
The Shaved Duck, at 2900 Virginia Ave., a few blocks east of Tower Grove Park, is a magnificent place to dine.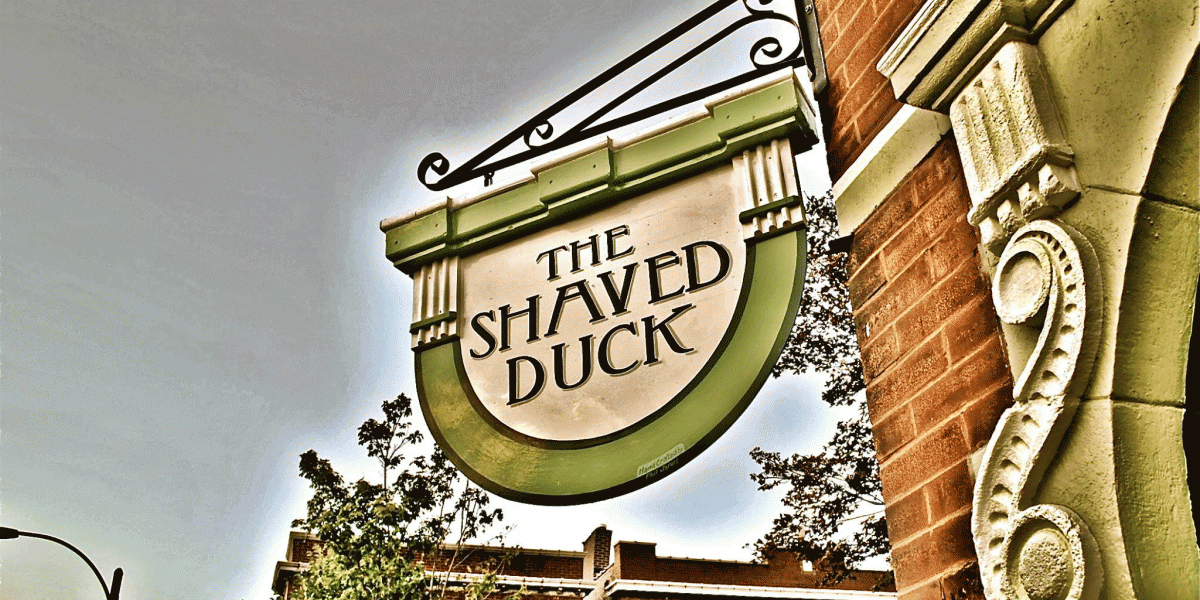 __________________________________________________
The Shaved Duck, on 2900 Virginia Ave. in Tower Grove, is one of St. Louis' best barbeque restaurants and has made it on the map by getting on the Food Network.
And for MBU students with typically limited funds, the smokehouse is "one of the classiest places to eat for a college student on a budget," according to MBU pitcher Dave Mullins.
With daily fresh dough and skillfully barbequed meat, everything tastes fresh, tender and delicious.
The Shaved Duck smokehouse menu is delightful with some appetizers like buttermilk cornbread ($4.99), a pound of smoked chicken wings ($9.99), and some eloquent entrees such as duck and blue cheese ($10.99), to the pulled pork sandwich ($9.99).
At the Shaved Duck there is no guessing on what is going to taste better because it all tastes fantastic.
The Shaved Duck has made it apparent that barbeque cooking is something that needs to be at its finest and being one of the best barbeque restaurants in St. Louis makes it clear that The Shaved Duck strives for excellence.
The Shaved Duck offers a folky blues essence with live music from various St. Louis musicians to create an experience that will be enjoyable for all. You will leave wanting to come back as soon as possible to try the next thing on the menu. 
The Shaved Duck has been around since February 1968 when it was home of The Big Four Market – Fine Meats and Groceries.
The Shaved Duck has really caught fire recently as it was featured on The Food Network's hit TV show, "Diners, Drive Ins and Dives."
The TV show focused on how The Shaved Duck prepares foods such as butchering and curing of a whole duck, which is the finish of the duck confit.
The show also takes into account how the yukon gold potatoes with braised spinach, shaved truffles, and truffle emulsion and white truffle oil are created.
The show also raved about the chilaquiles in green sauce and the cherry juniper jam.
The Shaved Duck is a rustic looking diner with 11 tables and a classic style bar with six bar stools.
The Shaved Duck also has outside seating with six to eight tables depending on busyness of the night.
Also if you a are a beer connoisseur, The Shaved Duck has a deep focus on American microbreweries and has one the most creative craft beer selections in the St. Louis area.
The beers on draft always change, making for a popular place for people to gather for unique beer selections.
Sauce Magazine has stated that The Shaved Duck is "the most underrated restaurant in town."
Owned by Alastair Nisbet, a local to St. Louis, the Duck is a sister restaurant to The Scottish Arms located in the Central West End since 2005.
Scottish Arms has been serving up the best Scottish and European fare, the area's largest single malt Scotch selection and several import draft beers.
The Shaved Duck is the place for rustic American cuisine, slow-smoked meats, flatbreads, gumbos and southern style sides.
The Shaved Duck Southern jazz environment is for all to come and see, anything from walk-ins, to taking the family, to take-out or even catering, at The Shaved Duck you are always welcome.
The Shaved Duck is open from 5 p.m. on Mondays and 11 a.m. to 10 p.m. Tuesday through Friday, 5-10 p.m. on Saturdays.
Tags: barbecue, barbeque, Colby Duncan, Shaved Duck, The Food Network

Colby Duncan
Colby Duncan is a staff journalist for MBU Timeline. He is a senior majoring in journalism and minoring in psychology at Missouri Baptist University. Duncan is a left handed pitcher for the MBU baseball team and his athletic scholarship has brought him to St. Louis. Duncan is from Reno, Nev., and has grown up in the snow and the outdoors. He loves any type of action sport and is outdoors as much as possible. Duncan is ambitious, always ready for an adventure.