How does a poor American kid from California become one of the most influential kingpins in England? Guy Ritchie takes us into the world of London's crime life in a fascinating movie, "The Gentlemen."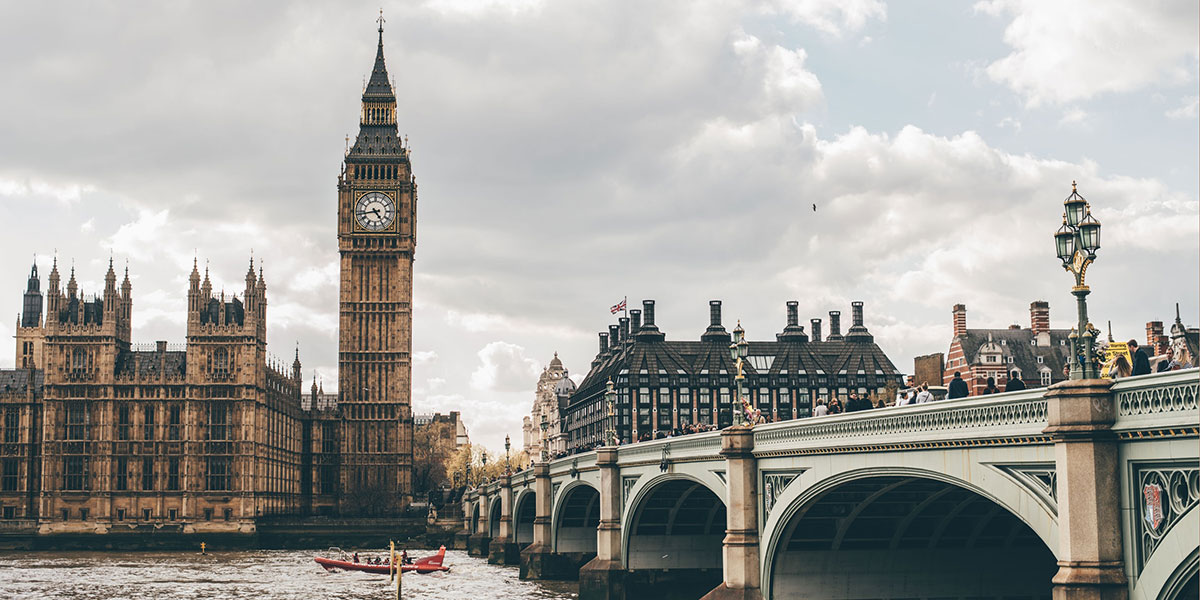 When you think of gangster movies, you might not automatically think of the setting being Jolly Old England, but London is where Matthew McConaughey shines as an American West Coaster in a UK landscape that proves to be ripe for the picking.      Photo by Eva Dang
__________________________________________________
What makes a movie great? Is it the writing? The cinematography? The cast? Or is it a combination of all three?
Everyone has their favorite movie, that one character or scene that really makes it stick out among the rest. Great movies aren't always the ones that win the awards, that is a game within itself. 
But it's a moment or a song or a quote which lives on within you after viewing a motion picture that makes a movie great.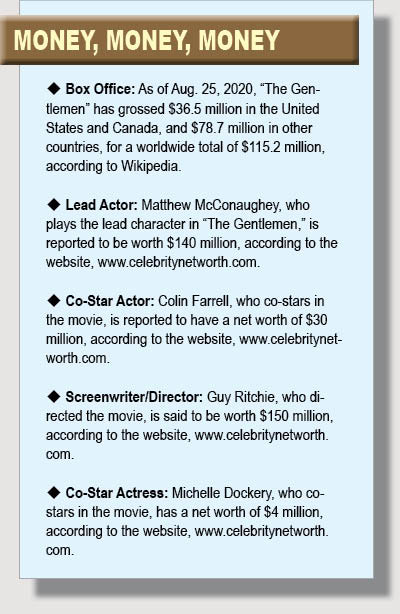 Guy Ritchie's "The Gentlemen" is a take on old-fashioned gangster movies with a British modern twist. Starring Matthew McConaughey, Charlie Hunnam, Michelle Dockery, Colin Ferrell and Hugh Grant, among many other talented actors and actresses, this whirlwind of a movie was released January 2020, full of blackmail and greed, if you're into that sort of thing. 
After a shocking intro to the movie the story begins on an interesting conversation between Fletcher (Grant), a conniving private investigator trying to get the latest scoop on the criminal underbelly of London, and Ray (Hunnam), the second in command of London's marijuana kingpin Mickey Pearson (McConaughey).
The conversation doesn't just introduce these two characters, it sets up the whole story in an intricate and sophisticated way, pulling you further into the story than originally expected. 
With suspense, action and a little bit of mystery, Ritchie holds the viewers' attention as he takes you through the booming industry of illegal "bush." 
McConaughey is excellent as he plays an American Gangster who has adjusted to a luxurious life in London and is choosing to get out of the drug game. 
But, heavy is the head that wears the crown.
With twists and turns Pearson (McConaughey) must handle being set up by the press, robbed and belittled, and aware of the sharks in the water as his competitors come to claim what's his. 
But, what is a king without a Queen? 
Dockery plays Pearson's lovely wife Rosalind, and while she keeps the ruthless gangster level-headed, she herself is a lioness whose kindness should not be taken for weakness.
Keeping Fletcher on his toes and off of his boss's tracks Ray (Hunnam) does all of Pearson's dirty work, helping to keep the once-savage American's appearance up as a businessman. As cunning as Pearson himself, Ray, the OCD-diagnosed gangster, is what holds the whole story together, being an intricate part of the movie. 
And then there is Coach (Ferrell), a common English man who simply wants to help the youth of London stay off the streets and put their talents to good use. In this case that's the violent sport of boxing.
But when his students make a mistake and bark up the wrong tree, he is forced to take action and set things straight with a very dangerous man in order to protect his students' lives. 
It's not just the cast that carries the movie but the writing and cinematography. 
The movie is not a straightforward story, with flashbacks and major foreshadowing throughout the movie making the audience really pay attention and piece everything together for the climactic ending. 
It's a joy to watch, it's kind of an in-your-face raw real-world type of movie, with a straightforward plot and interesting characters carrying that plot. 
I highly recommend watching this movie, it definitely has high rewatch ability.