Halloween Night Brought MBU Students to Casa Loma Ballroom
Missouri Baptist University students traveled to Casa Loma Ballroom on Halloween to try out their swing dancing skills and show off their costumes.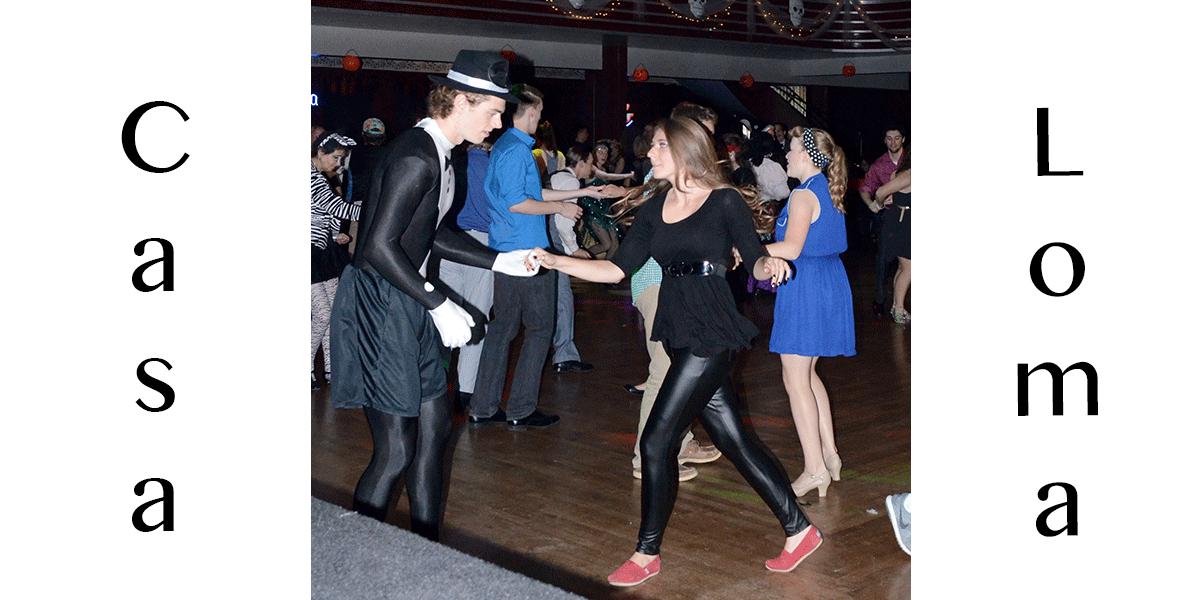 Photo by Kara Sasiela — Illustration by Chelsie Bartley
A group of Missouri Baptist University students went to Casa Loma on Oct. 30 to celebrate Halloween. Students dressed up and a costume contest was held, in which a guy dressed as Obi Wan Kenobi, a character from Star Wars, won. MBU students enjoyed swing dancing through the night.
Tags: Alex Chavez, Amanda Aragona, Ashleigh Poteete, Casa Loma Ballroom, Eric Gustafson, Esther Gilliam, Halloween, Kaitlin Little, Kameron Jackson, Kara Sasiela, Lydia Milan, Max Wingate, MBU Timeline, Melanie Laurence, Missouri Baptist University, Rachel Mann, Sam Diaz, Vanessa Snowbarger, Victoria Byrd

Kara Sasiela
Kara Sasiela is a staff journalist for MBU Timeline majoring in communication studies and minoring in broadcast media and journalism. Along with working in the communications studio, she helps stream various sports games throughout the year. Her love for Christ plays a huge role in her life as well as the importance of her friends and family.