MBU Media Talk Welcomes St. Louis Fire Department Captain
Gregg Favre spoke to Missouri Baptist University students during the Communication Department's Media Talk on Nov. 10, addressing communication challenges during Ferguson and various issues he has faced as a representative of the Fire Department.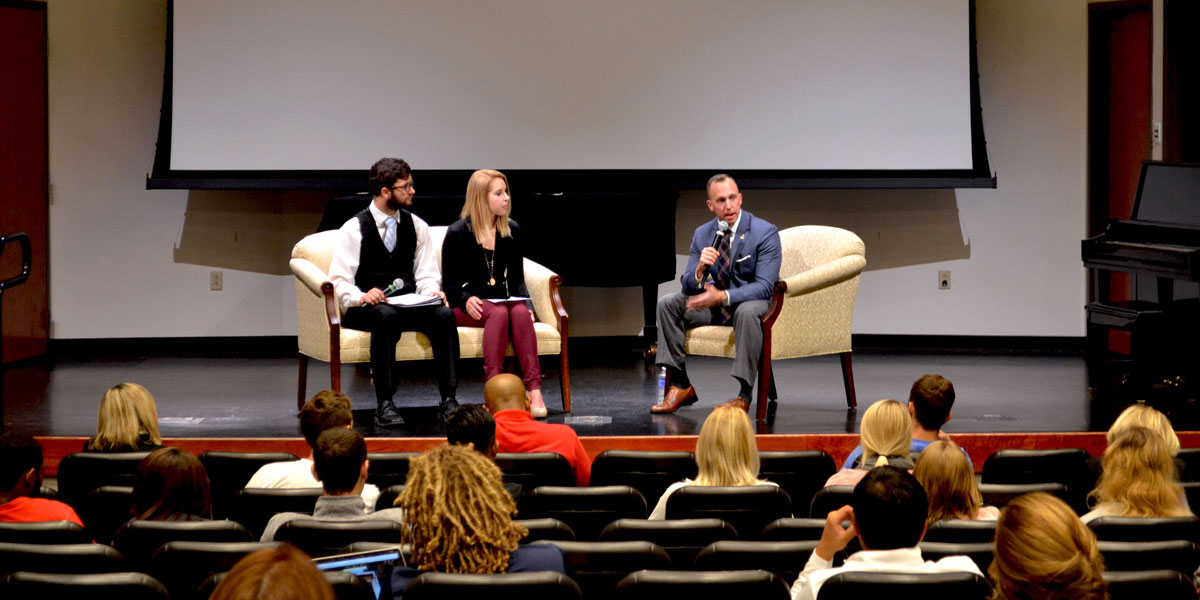 Tags: Brittany Gammon, Gregg Favre, Hannah Ballard, Joshua Daugette, MBU Timeline, Media Talk, Missouri Baptist University, St. Louis Fire Department

Brittany Gammon
Brittany Gammon is a staff journalist, and anchor for MBU Timeline. Gammon is a senior double majoring in communication studies and journalism. Gammon works in Student Activities on the Welcome Weekend Planning Committee and part-time in Special Events. After graduation, Gammon looks forward to exploring opportunities and making a difference wherever she goes.