University Dedicates New Football Facility
Missouri Baptist is excited to now have its own football field and facility. With plans to continue construction and add a track in the near future all students, faculty and staff were eager to come together and participate in the dedication of this new addition on campus.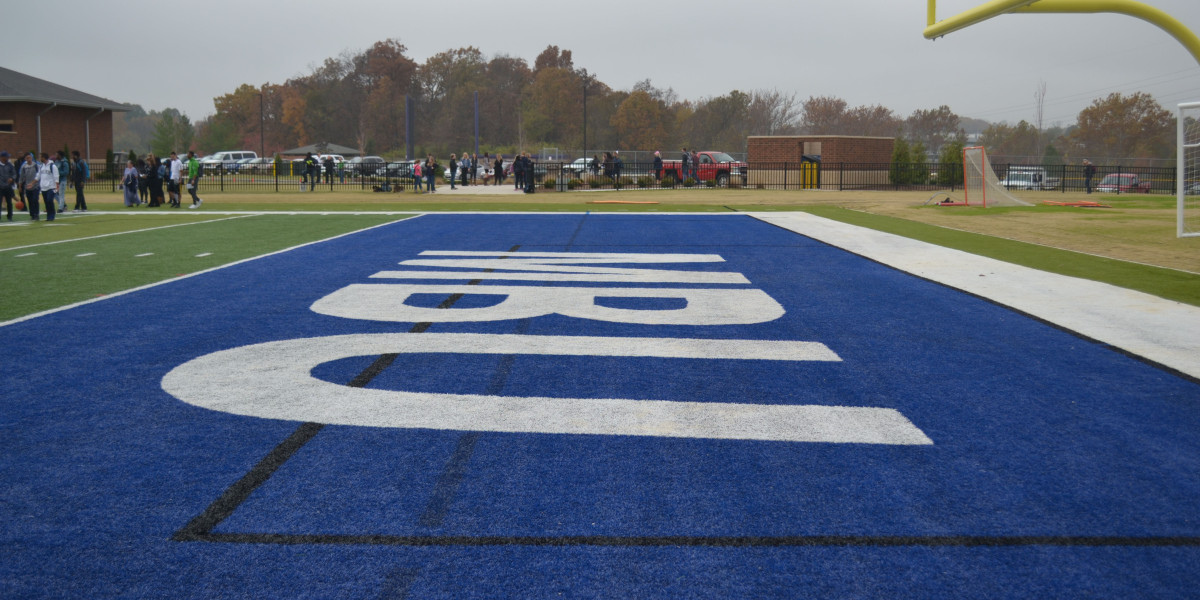 Tags: Cherish Walton, Danna Jenkins, Deandria Walker, Deja Carter, Dr. Chamber, Dr. Lacey, football, Garrett Lawson, Haley Sandvoss, Lydia Davey, Mattie White, MBU Timeline, Myiesha Jamison, Sam Robb, Spencer Randolph, Student Activities

Spencer Randolph
Spencer Randolph is a staff journalist for MBU Timeline, majoring in communications. She is a member of the women's basketball family, a server at Red Robin in Des Peres, and a part-time nanny. She looks forward to putting her communication career to work and eventually owning her own business.