The Office of Career Development at MBU provides resources and opportunities to help students successfully transition from the college experience to an internship or career in their desired field in order to better serve the community.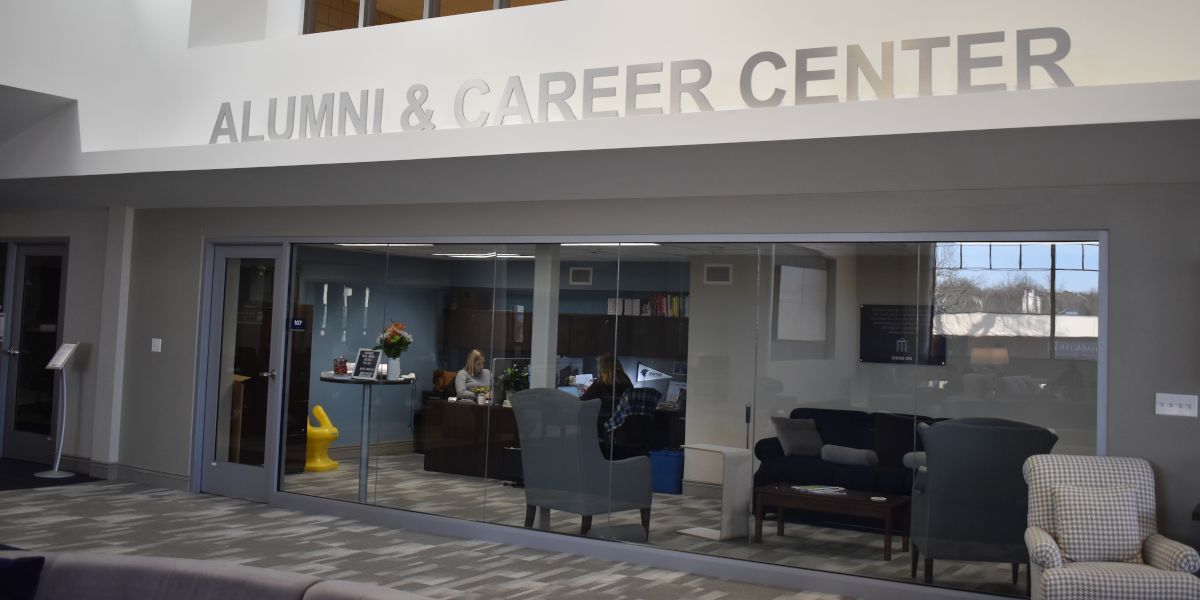 An exterior view of the Alumni and Career Center, which houses the Office of Career Development, located inside the recently renovated Jung-Kellogg Learning Center.     Photos by Emily Heflin
__________________________________________________
Do you need help building a resume? Who do you ask to use as a reference for a job application? How do you write a cover letter? The Office of Career Development can help answer these questions.
The mission of the Office of Career Development, located in the Jung-Kellogg Learning Center on MBU's main campus, is to "provide resources and facilitate opportunities for students to grow in knowledge and ability to better pursue meaningful careers and reflect MBU's Core Values. We strive to be a catalyst for collaboration, innovation and experiential learning," according to the Office of Career Development's page on the MBU website.
Sarah Gibbs, director of career development at MBU, makes sure this mission is met for the students who visit the office.
"Ultimately our goal is to get students connected to jobs and internships in order so they can go to the community and serve it well," said Gibbs, who has been a staff member at MBU since 2010 and an adjunct instructor since 2018. On the Office of Career Development's page on the MBU website, students can find resume guides, cover letter templates and thank-you notes in addition to other resources. However, students will benefit from visiting the Office of Career Development to meet with Gibbs.
"We offer mock interviews, resume reviews, cover letter reviews. We can help with a job search and get that started and also an internship search if they need it," said Gibbs, who graduated from MBU with a Bachelor of Science in middle childhood math education in 2010 and a master's in business administration in 2018. "We offer basic career counseling. We can help a student if they're not quite sure what they want to do; or a change of major, we can help that process. We do have some personality or workplace assessments they can do and help guide that process as well."
Students who visit the Office of Career Development will not receive the same basic advice or resources because of the students' diversity, their majors and post-graduation plans. Each student's visit is tailored to meet individual needs.
"Some things are just industry specific. And when it comes to your own personal branding and you just want to add a little flair if it's appropriate in that industry, we like to help guide them if they would like that," said Gibbs. "I like the one-on-one interactions that I get with students. I like digging deep into their story and hopes and dreams and learning more about what their dream job is and how to find effective and smart steps to get to that dream job."
Gibbs said she believes networking is an essential part of preparing MBU students to launch a career. One way this is done is through engaging with MBU alumni.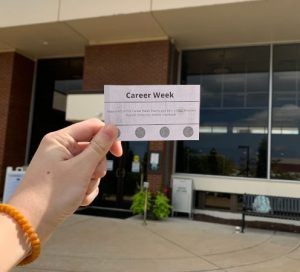 "We like to guide and get students connected with alumni, so we can offer mentorships," Gibbs said, noting that her office and the alumni office are strategically located in the same suite in the Learning Center. "That's the beauty of having both of us in one area is that we can help connect students with those who have gone through MBU and are doing their job beautifully now."
Abby Kassebaum, an MBU alumna and the associate director of alumni engagement for MBU, works closely with Gibbs in the Office of Career Development to connect with former MBU graduates.
Kassebaum formerly held a position as coordinator for both career and alumni. Even though her role has changed, she still helps build relationships between current students and alumni.
"Now that I don't do as much hands-on career work, I love when I can combine the alumni and career connection, which is why Sarah and I work so closely is because we see a lot of value in that," said Kassebaum, who graduated from MBU with a Bachelor of Arts in public relations in 2018. "I love the alumni panels that we've done, also our Women and Men in Leadership events. More often than not we try to get an alumni to speak, so whenever I can see that connection in the value of bringing alumni to the table to benefit students' careers, that's where I find the most joy."
The Women and Men in Leadership events entail a guest speaker presenting to students on their personal leadership experience.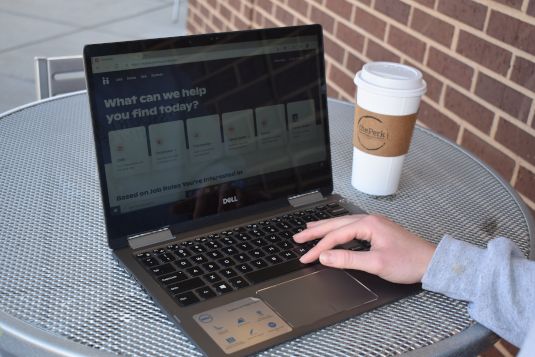 The Office of Career Development hosts several events throughout the semester, with the biggest event being Career Week, which kicks off each semester with a different event each day. Attending these events can help students become more confident and prepared for interactions with future employers.
"We'll have other smaller events, like a resume workshop. We may have some that involve different schools or organizations, but our biggest one is Career Week," said Gibbs. "We want to get a truckful of fun events but we also want super-informative events. We love to have a good balance of exciting and also helpful."
According to Kassebaum, Career Week coincides with upcoming job fairs on campus. Last fall, the Office of Career Development hosted a School of Business job fair. This semester, they hosted a School of Education job fair during Career Week, which ran Jan. 25-29, 2021. 
"And so that's kinda the purpose of Career Week. It's to get everyone in career-mindedness and geared up and ready for the fairs at hand," said Kassebaum.
Kassebaum also stressed the importance of expressing gratitude through thank-you notes as a way for students to build their network. Students can pick up free thank-you notes in the Office of Career Development.
Another aspect Gibbs likes about Career Week is something called Thankful Thursday.
"It was really nice just to write thank-you notes and get them sent across campus," said Gibbs. "I think often times that gratitude is missed and we can share and care for one another. I think that's really important. So whether students wrote thank-you notes to their professors or to their supervisors or to their coaches, I think that the more that we can, as an institution and as a world, just care for one another." 
One of the most popular resources offered from the Office of Career Development is Handshake.
Since fall 2019, Handshake serves MBU students as an online database where they can look for jobs and internships and learn about upcoming events from the Office of Career Development.
After MBU students activate their accounts, Handshake can be accessed through the website or the app.
"It's an easy-to-use app. You can see all our events on there. And also you can apply for jobs, you can look at jobs, you can get a better understanding of different companies not only in St. Louis but across the world," said Gibbs.
Another perk of using Handshake is that the website features all the Fortune 500 companies and over 300,000 employers. 
"Are we telling you that you should never look at Indeed or LinkedIn? No. We're going to give you all the resources we have at hand. But Handshake is just an additional resource where you might find something that you weren't necessarily finding on Indeed," said Kassebaum. 
With this in mind, Kassebaum recommended that students turn on notifications for Handshake so they can learn about new opportunities.
"Hundreds of jobs are being added there every day, so check it often — once, twice, even three times a week, because you're going to find new opportunities that you may not have the day before," said Gibbs.
With all the different opportunities MBU has to offer, graduates are better prepared to enter the workforce. Students can make the transition from the classroom to a job with help from the Office of Career Development.