It is that time of the year when the Media Talk Series returns, and we will be covering a subject that has never been touched on before by any communications speaker at MBU, as Gregg Favre, St. Louis firefighter and media relations expert, takes the stage. The event is set for noon Tuesday, Nov. 10, in the Recital Hall.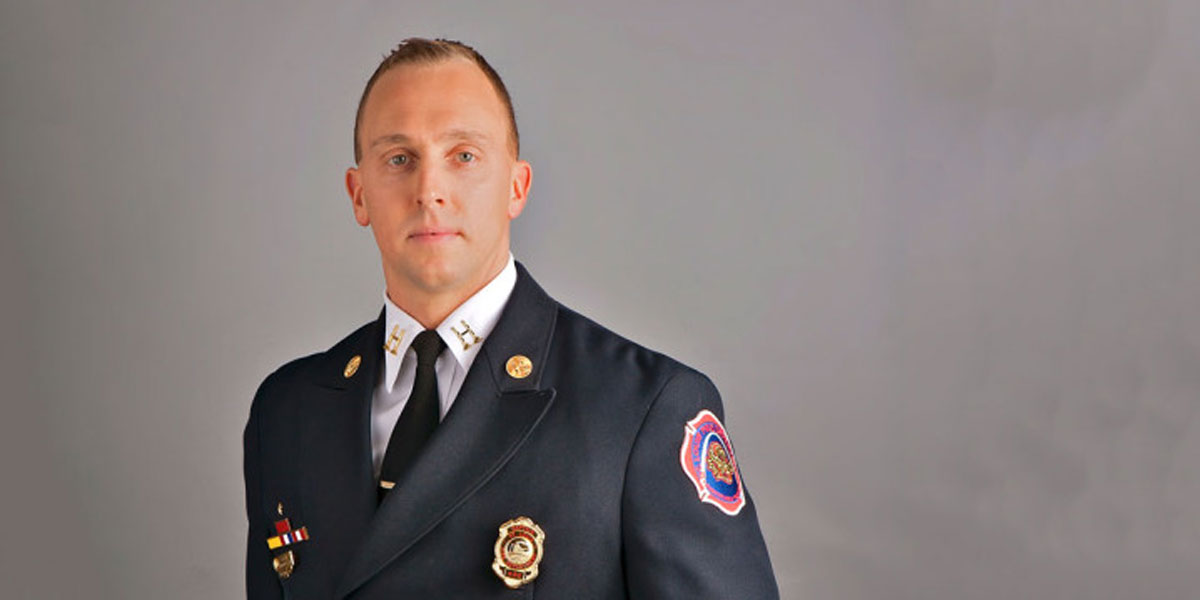 Photo courtesy of University Communications
__________________________________________________
Are you ready to hear about the action-packed endeavors of a St. Louis firefighter and the unimaginable impact he has made not only in St. Louis, but the nation as well?
Captain Gregg Favre of the St. Louis Fire Department and member of the Fire Chief's Command Staff will be our guest speaker for the 2015-16 Missouri Baptist University Media Talk Series.
"He is very articulate. He is very involved with the community. Gregg Favre is a media relations expert, and he is constantly working as a spokesperson for the St. Louis Fire Department," said Amanda Staggenborg, assistant professor of public relations and communication, who is coordinator of the speaker series. "He is constantly in the media's eye."

Come join the Communications Department at noon on Tuesday, Nov. 10, in the Don and Mary Pillsbury Wainwright Performance Hall in the Pillsbury Chapel building.
The series is a free event open to all students, staff and faculty and guests.
"The whole point of the Media Talk is to gather media professionals together and have them explain to students, faculty and staff, and surrounding community, what their role is, and it is really important to do that," said Staggenborg.
Favre began his career as a firefighter in 2000 and has since been promoted to a principle lead policy planner and captain for the department.
In his career, Favre has provided leadership and policy direction to the staff of the department as well as other city, state and federal organizations.
Favre develops and manages policies, including media, research and high-profile national events including presidential visits, the World Series and the civil unrest in Ferguson, Mo.
Along with being a captain, Favre is an accomplished author and public speaker, and his award-winning writing and research has been featured in a variety of outlets nationwide.
Although Favre has many responsibilities, he never forgets that it is all for the people. On a daily basis he has an impact on the safety of more than 3 million people in the region.
"He is very open with things. He is willing to talk about his life, how he responds in a crisis, the steps that he goes through, and how he works together with the community," said Staggenborg. "He is all about partnering with the community to get a consistent message out. … He is someone that is incredibly respected and accomplished and someone that students should see as a communications role model."
Favre will be interviewed by two students selected from the Communications Department, Hannah Ballard and Josh Daugette.
The university has never reached into the area of crisis communications before in terms of communication speakers.
The interview will be about 45 minutes and the audience can ask questions during remaining time.