With construction beginning on campus, parking rules have changed for Lots D and E.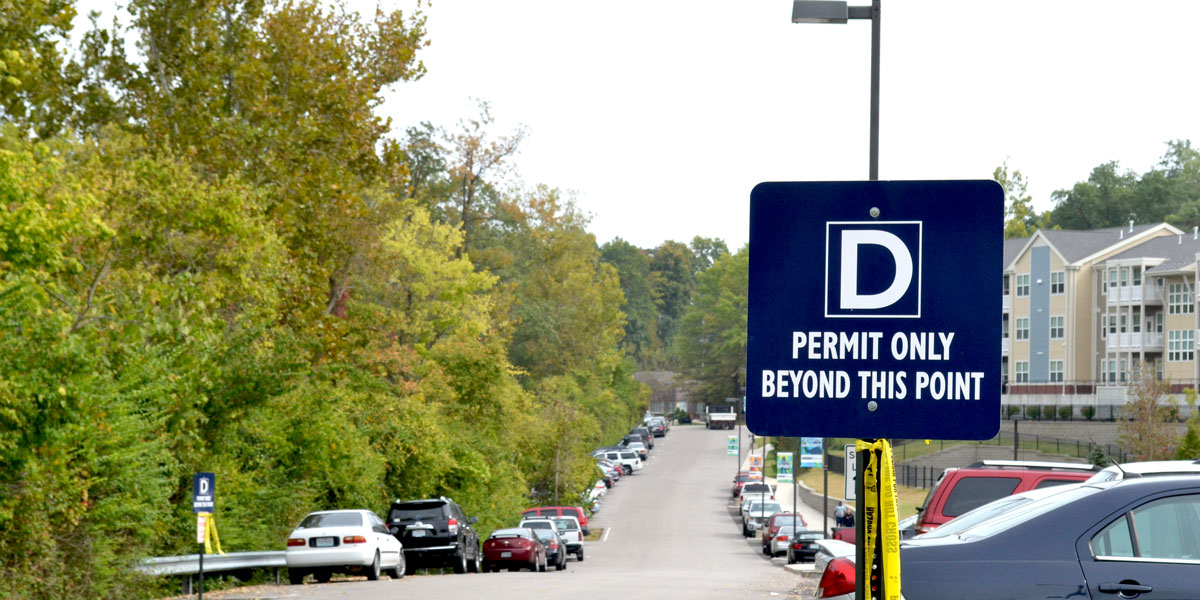 Photo by Brittany Gammon
__________________________________________________
If you are a student, you've noticed that Dink Marler has now become only for students with a D Lot sticker.
This change has happened since E Lot will be closed for the construction of the new Spartan Village building.
The new building in Spartan Village will appear from the exterior like the apartments, but on the interior it will be a traditional dorm.
Ground has been broken already for the new addition.
Missouri Baptist University is growing and adjustments are being made to the campus.
"As the building of this new dorm gets under way, we want to make students aware that some parking conditions will change as the construction progresses," said Steve Heidke, director of public safety and transportation.  
"Spartan Village Apartment students will get displaced to D lot and Dink Marler Drive as the construction progresses.  We would like you to alert the students that C lot students can no longer park on Dink Marler Drive as we move E lot students to D lot and Dink Marler Drive," said Heidke.
Highly anticipated changes are finally coming to the upper parking of Lot C.
Potholes have ruined cars' alignment and gravel has dinged the side of cars on the gravel portion of Lot C.
"The Gravel Lot" or "Upper Lot C" as some call it has been the demise of students for years, but not for much longer.
The distance will be the same, but the Gravel Lot will be paved in the near future.
If you have made the trek from the Gravel Lot to your class in rain, sleet, snow or ice, you know what a wonderful sight it is to see the shuttle round the hill at Lot C to pick up students.
With on- and off-campus housing as well as practices at the new football facility, the wait for the shuttle may seem like an eternity.
"There are current plans to add additional shuttles," said Heidke.
Additions to the campus will be happening in phases and MBU is currently in phase one.
For more information or questions about parking, contact Heidke at heidkesj@mobap.edu.