Without regular access to gyms, school athletic facilities and other health and well-being organizations in the midst of COVID-19, college students everywhere have been adapting their workouts to suit their new homebound lifestyles.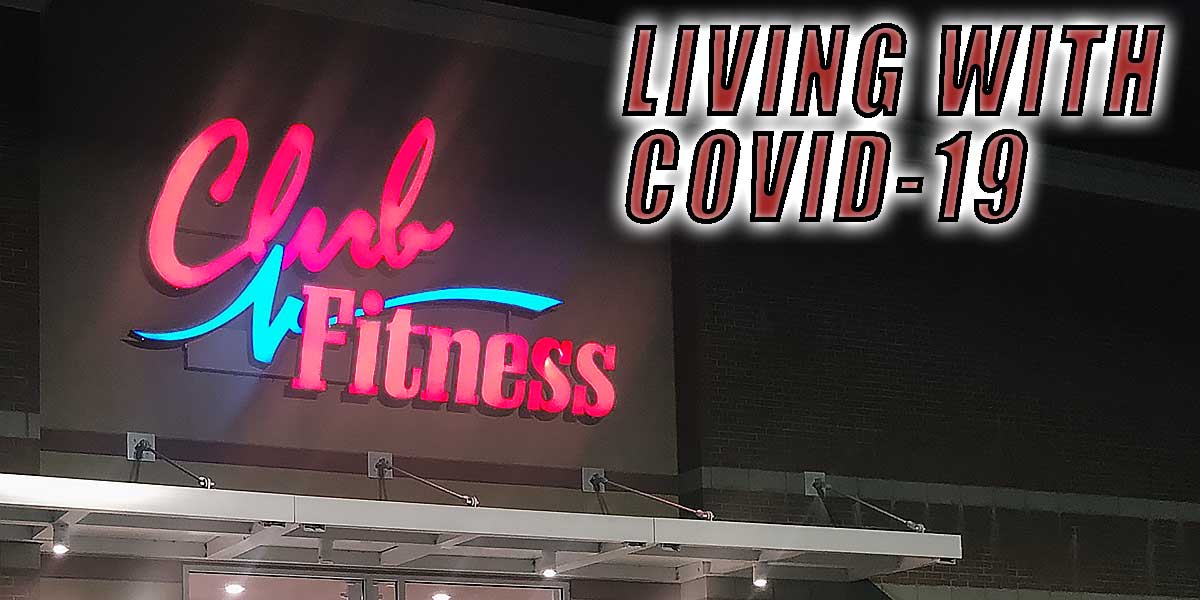 This story is part of a series of ongoing stories and analyses produced by MBU Timeline staff members, focusing on several aspects of COVID-19 and how it has changed the lives of students, faculty members, athletes … everyone.     Photos courtesy of Hannah Leahy — Graphic by Dylan White
__________________________________________________
When COVID-19 began, the fact that gyms and all other fitness-related businesses were going to be closing was probably not on the forefront of everyone's mind. 
Once this happened, many coaches, gym-rats, professional athletes and fitness influencers revamped their traditional workout plans and replaced them with at-home variations that anyone and everyone can use. 
For MBU students and student-athletes alike, here are some new popular ways to keep your physical health sharp and get some feel-good endorphins flowing during your COVID-19 quarantine. 
___________________________________________________________________________
Down Dog App Has the Yogi in You Covered
Whether you're an avid yogi or you can barely touch your toes, Down Dog has a workout for you. Offering free classes and programs for students and teachers all the way up until July 2, Down Dog has a plethora of at-home fitness options to choose from.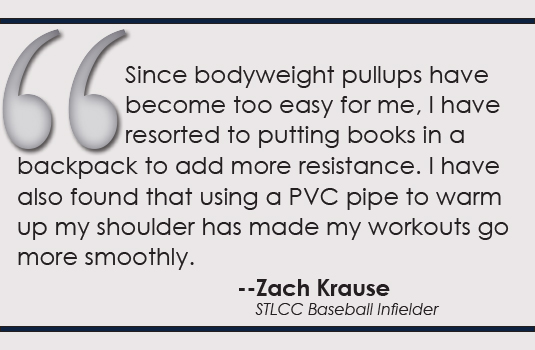 With user-friendly features and workout plans, senior Maryville University cheerleader and O'Fallon, Missouri, native Jordyn Hardy has found the app completely worth using.
"I like it because it's very easy to use and customizable to what I want out of my workout. From the length of the workout to the tiered intensity that maximizes my energy, to the areas of my body I want to target, it creates an easy video tutorial that guides you through the whole duration," Hardy said. "I've spent three weeks in quarantine and not once have had a repeated workout."
___________________________________________________________________________
Neighborhood Runs and Walks Always Recommended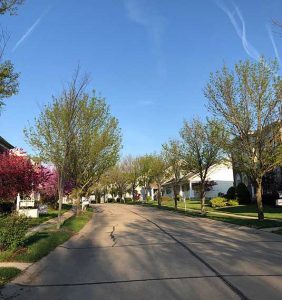 One thing authorities are recommending during this challenging time of quarantine is getting out and about in your neighborhood for walks and runs, as long as you're practicing proper social distancing from your neighbors. 
Fresh air can have a healing effect on both the mind and body, and going on a neighborhood run upon waking can be a productive way to get your exercise in early and start your day on the right foot.
"It's keeping me in shape and strong for future opportunities," said Andrew Peters, a junior University of South Carolina pitcher from Morris, Illinois, who was also previously a pitcher at Maryville University. "I'm an avid believer in 'look good, feel good,' and there's a major mental and confidence factor in the satisfaction you get from knowing you look a certain way because of the work you put in."
"Yoga With Adriene" (and other YouTube fitness channels)
For all the YouTube users out there, viewing workout or yoga videos instead of cooking or gaming videos can be a huge help both mentally and physically during your time spent at home.

One channel that offers many helpful workout videos is "Yoga With Adriene", a channel that's chock-full of easy-to-follow videos made by professional yogi Adriene Mishler.
Senior MBU women's soccer captain and Troy, Missouri, native Allie Heinz has been doing "Yoga With Adriene" for several years now, and she has found it to be extremely beneficial in many ways.
"I love the wisdom Adriene shares with me during her practice," Heinz said. "I also love 'Yoga with Adriene' because it is so accessible and convenient."
___________________________________________________________________________
Substituting Weights for Other Household Items (backpacks, gallons of water, sofas)
In order to increase the difficulty of certain bodyweight exercises like squats, pullups or pushups, you can actually utilize everyday household items and use them to add weight in various places. 
For example, you can take a backpack and fill it with books and other items until the weight is where you want it, then go through a normal body-weight, at-home leg workout.
For sophomore STLCC infielder and O'Fallon, Missouri, native Zach Krause, he has found this and other methods of weight substitution to be quite effective during quarantine.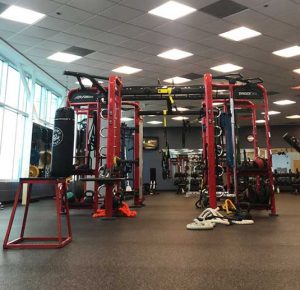 "Since bodyweight pullups have become too easy for me, I have resorted to putting books in a backpack to add more resistance," Krause said. "I have also found that using a PVC pipe to warm up my shoulder has made my workouts go more smoothly."
In some cases, equipment may be accessible from home, but there still might not be enough to complete a full workout. 
It can be stressful to work out through all of this. It definitely requires a certain level of creativity and ability to adapt and substitute certain lifts and exercises depending on what kind of space and objects you have. 
For sophomore MBU men's soccer player Richie Taylor, the lack of public gyms has been disappointing and challenging, but he feels like he is making do regardless.
"I don't have everything I need, but I just do all the exercises possible with what I have," Taylor said. "I can't really gain much muscle with what I have, but I'm just trying to maintain what I have without losing so much of my gains." 
Overall, creativity and consistency will be the keys to staying fit despite sports ending and gyms closing, so if you can practice at least those two things, no matter what you are doing for workouts, you will come out on the other side of this in better shape than you might think.