The MBU Cheerleading team returns to Florida, aiming to re-establish its prominence in the National Cheer Association.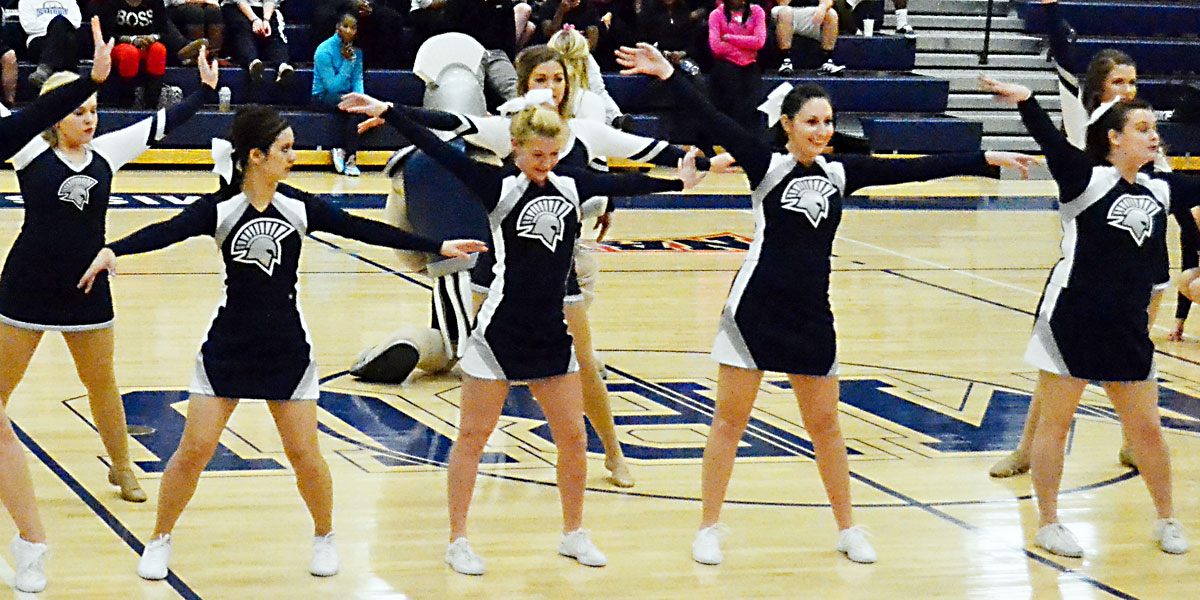 Photo by: Brittany Gammon
__________________________________________________
By HANNAH BALLARD
Daytona Beach, Fla., packed with cheerleaders everywhere you go, all there for one reason, the National Cheer Association competition.
The MBU cheerleading team leaves today (April 8) to compete in the NCA competition on Florida's beautiful east coast.
"I'm looking forward to competing right next to the beach. I think we've been working really hard all year long and it's going to pay off," said Jayme Fakes, a freshman on the competitive cheer team.
The MBU cheerleading team, which will be competing in the NAIA division at NCA, earned its bid to nationals last August while attending cheer camp.
"Sweat, blood and three-hour practices all for two minutes on the mat. But it's worth it for the glory of God," said Montana Duchsherer, a freshman.
Cheerleading is a year-round sport as team members go from August to the middle of April.
The cheer team cheers for men's and women's basketball games as well as doing competitions, and next year they will cheer for football.
"It's a fun trip," said Kirsten Howard, a junior. "That makes all the work and pain throughout the year worth it."
The MBU cheer team has competed in four competitions and NAIA nationals so far this year.
"Our team is already pretty close and I can't wait to share this experience with them," said Fakes.