Cast of "The Caucasian Chalk Circle" Shine in MBU Outdoor Debut
Missouri Baptist University hosted its first-ever outdoor play, "The Caucasian Chalk Circle," in the Quad, directed by Kasey Cox. The play offered a living room concert atmosphere as students came and went as they pleased, as others sat Indian style up close, enjoying the action.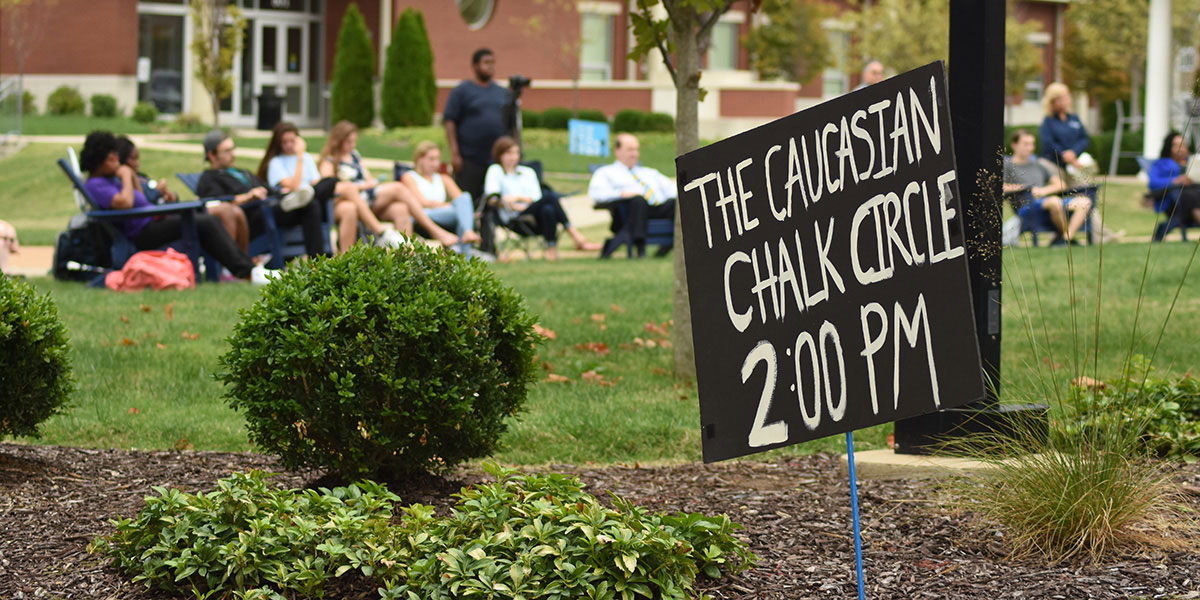 Photos by Josh Eaton
Tags: Ben Carril, Cameron Tyler, Daniel Dilworth, guitar, Haley Birkner, Josh Eaton, Kasey Cox, Matthew Riordan, Maukeish Howard, MBU Theatre, music, Nick Cook, Play, Quad, Rachel Yarbrough, The Caucasian Chalk Circle, The Perk, Theatre, Tyler Gruen

Josh Eaton
Josh Eaton is a staff journalist for MBU Timeline. He is a junior majoring in journalism at Missouri Baptist University. He enjoys leading worship as well as researching, playing and watching everything sports in his spare time.