If you've seen a professor traveling around campus with his guitar in tow, then you've seen Dave Smith, an MBU math professor who exemplifies servant leadership and a heart of true worship on and off campus.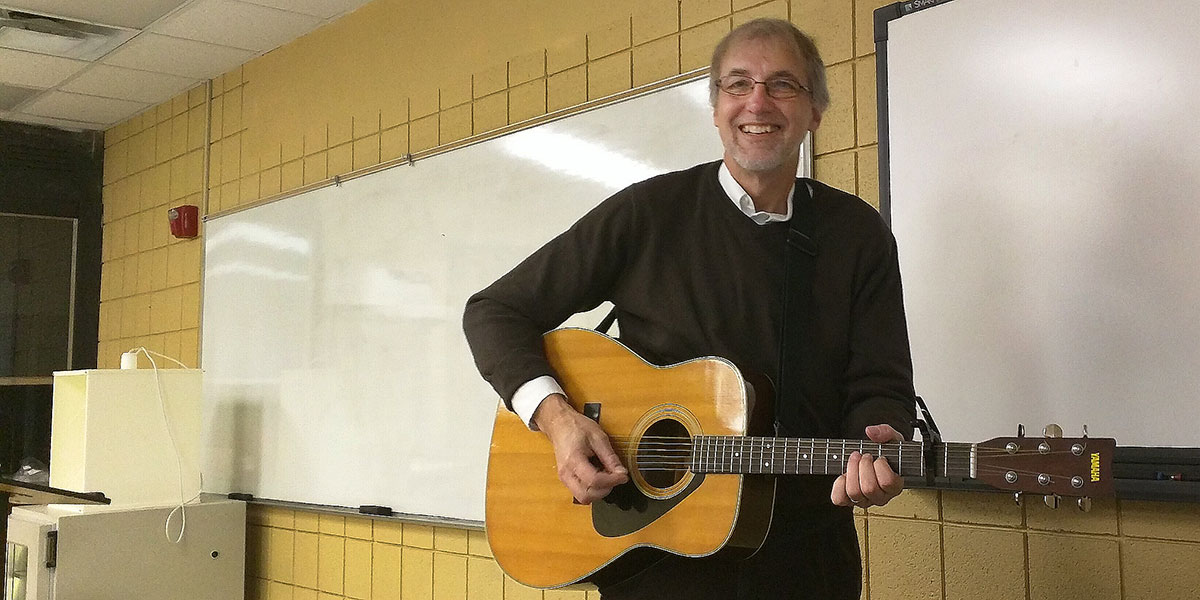 Photo by Andrew Andersen
Professor Dave Smith smiles and plays the guitar with joy, playing for his students to brighten up their Monday morning. A softspoken Renaissance Man, Smith also enjoys running marathons. He runs over 2,000 miles each year. And he's won the highest faculty award at MBU.