"Begin Again's" irresistible melody hits that summer sweet spot with both a wonderful movie and captivating accompanying soundtrack.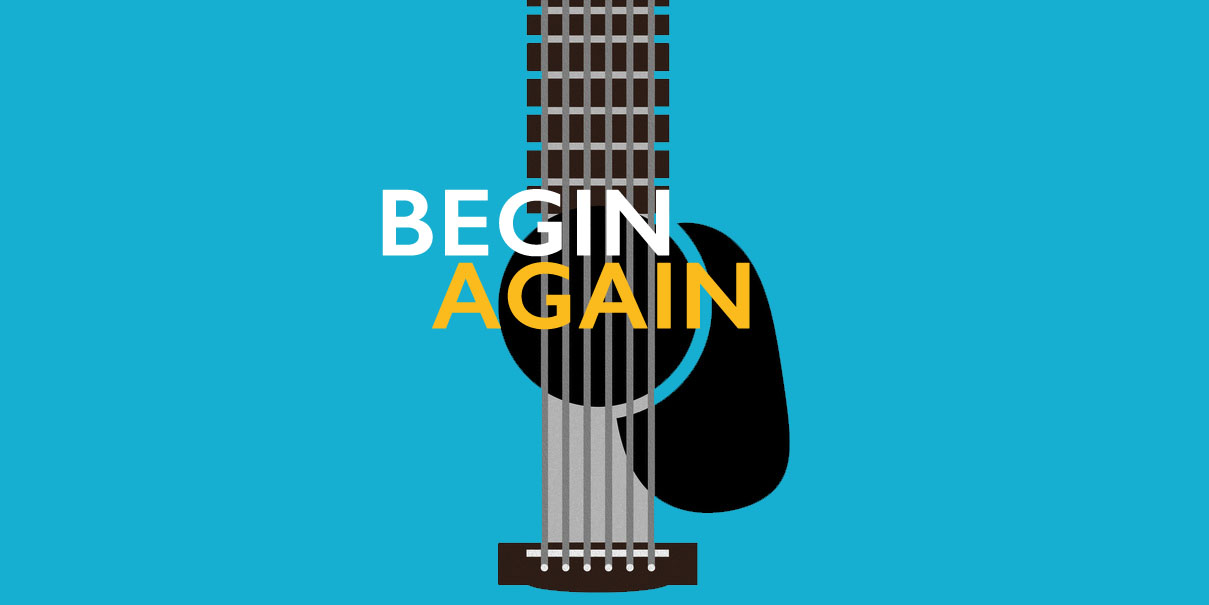 Graphic by: Ryan Arnold
__________________________________________________
From the writer-director John Carney, of the Oscar award-winning movie "Once," comes another brilliantly creative and lighthearted movie of this summer, "Begin Again."
This star-studded cast had a few surprises for the avid movie watcher.
For instance, Adam Levine is a surprisingly excellent actor and a delight to watch on screen as he plays Dave, a singer-songwriter from England who gets a record contract in New York City.
Dave also brings his singer-songwriter/girlfriend Greta, played by Keira Knightley, with him to the Big Apple.
While the happy couple is getting acclimated to the perks of living life in the lime-light, Greta seems to be slowly forgotten by Dave as he travels to other cities recording his new album.
This eventually leads to Dave cheating on Greta and the couple's sudden breakup.
This is where the magic begins.
As with all breakups, Greta is crushed, but focuses her sadness and brilliance into songwritting.
With Greta's unknown potential she encounters Dan, played by Mark Ruffalo, at an open mic night and he immediately wants to record an album with her.
The only problem is Dan was just fired as a record producer.
Dan then comes up with the outrageous plan of recording Greta's album in different public places in NYC.
With a little help from CeeLo Green, Greta and Dan bring together a mismatch of starving musical artists to record her album.
Along with this brilliant storyline came the lovely songs that gave this movie life.
Songs like "Lost Stars," which has two versions, one sung by Knightley and the other by Levine, both with compared and contrasted style choices.
Knightley's version is about the voice and focused on the lyrics of the song, whereas Levine's version is about what his label wants.
"Lost Stars" has a throwback feel when it comes to the lyrics.
The words are poetic, similar to the songs that are on Carol King's "Tapestry" album, but with the melody similar to Norah Jones or Colbie Caillat's typical songs.
All of the songs on the "Begin Again" album are poetic with the exception of CeeLo Green's songs that can get a little raunchy but catchy.
Knightley's breakup song ("Like a Fool") to Lavine's character was particularly direct and a very classy way of telling him what she thought without any confusion.
This song describes how we as people want to be loved, find someone who we think we could live with for the rest of our lives and put our necks out on the line for.
Just when you think you have it right, the other person goes and breaks every promise they made.
With the opening lines in "Like a Fool" being "We take a chance from time to time, and put our necks out on the line, and you have broken every promise that we made," it makes us understand how hurt Greta was with Dave's cheating.
In the movie, enough is enough for Greta and she doesn't want to be a "fool" in the relationship anymore.
Even though Greta was going through a rough patch, she still played mentor to Dan, who was in the middle of a mid-life crisis when the two meet.
Greta even goes as far as to make a connection with Dan's daughter, played by Hailee Steinfeld, by teaching her how to become a modest young lady instead of the typical rebelious teenager she is becoming.
With Greta having good morals and a solid head on her shoulders, she helped Dan, his wife and daughter become a family again.
This movie was painfully real, showing just how it feels after a breakup, but how enlightening it is to find yourself again and your place in the world.
Which is exactly what the songs "Tell Me If You Wanna Go Home" and "Coming Up Roses" are about.
With lyrics like "so maybe I won't let your memory haunt me" in "Tell Me If You Want To Go Home" and " There were signs all around, it really got my mind racing, you were right all along, something's gotta change," these really are the perfect post breakup songs.
These songs showed the character development of Greta in the movie, but are also wonderful songs for anyone to listen to when breakup feelings emerge.
The movie was a must see for the summer as well as an addictive album to have on repeat in your car.
I'd give both the movie and soundtrack four and a half stars out of five.
* * * * ½