Thinking about tuning into this summer's newest superheroes? Do, because "Guardians of the Galaxy" does the impossible out of sheer luck and fun, succeeding in almost every way.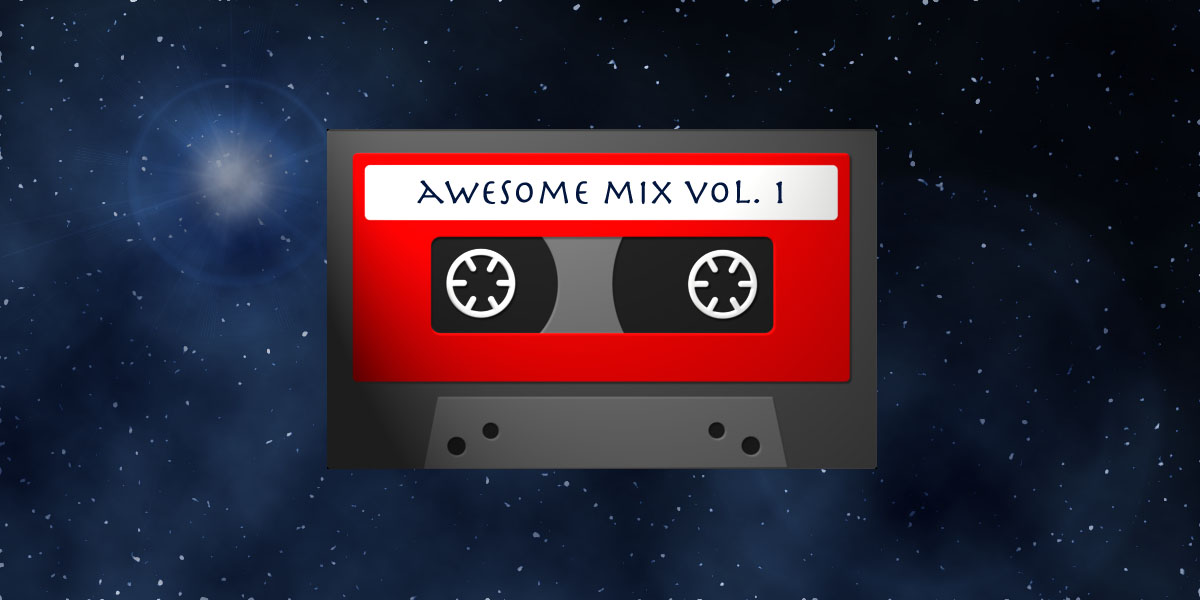 Graphic by: Ryan Arnold
__________________________________________________
While the average moviegoer may not know about this band of misfits known as the "Guardians of the Galaxy," for Marvel fans this was the most risky and anticipated film of the summer.
Clocking in at No. 10 for Marvel Cinematic Universe, "Guardians of the Galaxy" is the most fresh and exciting film of the series thus far.
Just what made this film so much fun?
It comes down to the brilliant execution led by director James Gunn ("Super"), a talented and funny cast (Chris Pratt, Zoe Saldana, Dave Bautista, Vin Diesel and Bradley Cooper), a witty and full-of-heart script (Gunn and Nicole Perlman) and a visually dazzling splendor … take that, Michael Bay!
The script, written by Gunn and Perlman, gives true homage to Marvel fans without throwing in the comic book cliches that so many superhero films fall under. At times it's uneven but Gunn knows how to entertain and keep this sci-fi thrill ride moving along.
"Guardians" kicks off phase two of the Marvel Cinematic Universe with a bang and starts our adventure off with Peter Quill (Pratt) A.K.A Star-Lord.
Pratt excels as Star-Lord by providing wit and charm to the role. This has been a breakout year for him, previously being in the animated hit "The LEGO Movie."
Since age 9, when he was zapped into space after the death of his mother, Quill has been running around the cosmos as a bounty-hunter for the corrupt blue-skinned employer, Yondu (Michael Rooker).
While still carrying around his mom's old cassette player, with a killer soundtrack of '70s oldies rock songs, Pratt breaks out funky dance moves and nails every beat. His best is to the song "O-o-h Child" by Five Stairsteps.
Other great songs added to this list are "Hooked on a Feeling," "Go All the Way," "Spirit in the Sky," "Fooled Around and Fell in Love," "I Want You Back," "Escape (The Pina Colada Song)" and "Ain't No Mountain High Enough." All help give the soundtrack a throwback feel.
Quill is set on an impossible task: to collect some major dough and to save the galaxy from the evil Ronan (Lee Pace) by stealing a mysterious orb from him.
But he gets some additional help from his band of loser misfits A.K.A. "Guardians of the Galaxy."
Saldana is the seductive green-skinned assassin, Glamora. She brings fierceness and attitude to this strong female hero.
WWE wrestler Bautista brings barbarity but feeling to the role as Drax the Destroyer.
Lastly, we have Cooper and Diesel voicing Rocket the Raccoon and Groot. These computer-generated freaks are the real scene-stealers in the film.
Cooper brings the craziness and sarcasm to his role as the gun-slinging raccoon, Rocket. He is a genetically altered raccoon with a troubled past, but in the end you feel for the little guy.
Diesel brings heart and solemn to his walking tree whose one line is "I Am Groot." Yet, somehow Gunn makes you share feelings for this tree and in the end Groot was my favorite of all the characters.
The praise of course goes to Gunn who, like his songs, never misses a beat in the film. He gives us characters whose hearts are bigger than them and an epic sci-fi experience Marvel fans have been eager to finally see.
Packed in with zany thrills, witty humor, breakout roles and non-stop fun, "Guardians of the Galaxy" is the biggest and best surprise of the summer.
It gives "The Avengers" a run for its money as the top Marvel film to-date. I am excited for more adventures with these eccentric heroes to follow.
Yes, I recommend this film to anyone who really wants to have some real entertainment … not that "Transformers" garbage.
"Guardians of the Galaxy" receives four out of five stars.
"We Are Groot!"
* * * *