14th Annual Senior Adult Day
Senior adults filled the seats to see  MBU Theatre's production of "Peter Pan," with lunch following in the Mabee Great Hall. Guests were greeted by the cast as they enjoyed their lunch and each other's company.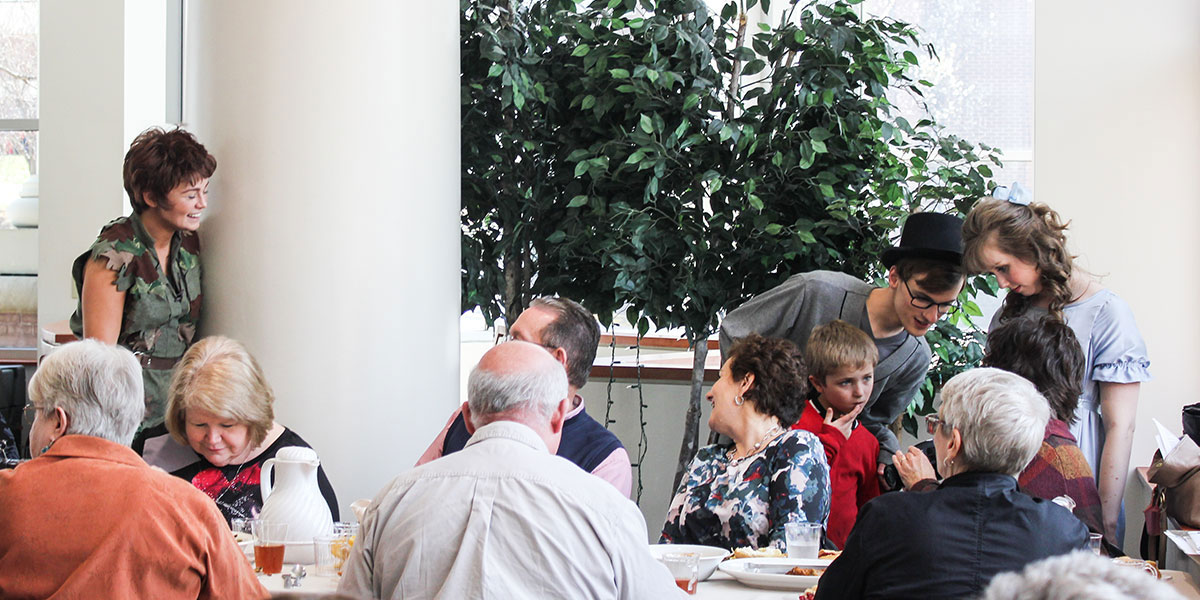 ____________________________________________________________
Tags: Elizabeth Harris, lunch, MBU, MBU Theatre, MBU Timeline, Missouri Baptist University, Peter Pan, senior adult day, Senior Adults

Elizabeth Harris
Elizabeth Harris is photo editor and journalist for MBU Timeline. Harris is majoring in Communications with minors in Broadcast Media and Public Relations. Born and raised in Orange County, Virginia, Harris moved to St. Louis in the fall of 2013 to attend MBU. Harris enjoys spending her free time reading, doing yoga or anything outdoors.