Topping over 2 millions sales and counting, Taylor Swift's "Reputation" remains that of the lovelorn artist, but somehow that style continues to work for her as this album is full of grabby, emotional songs.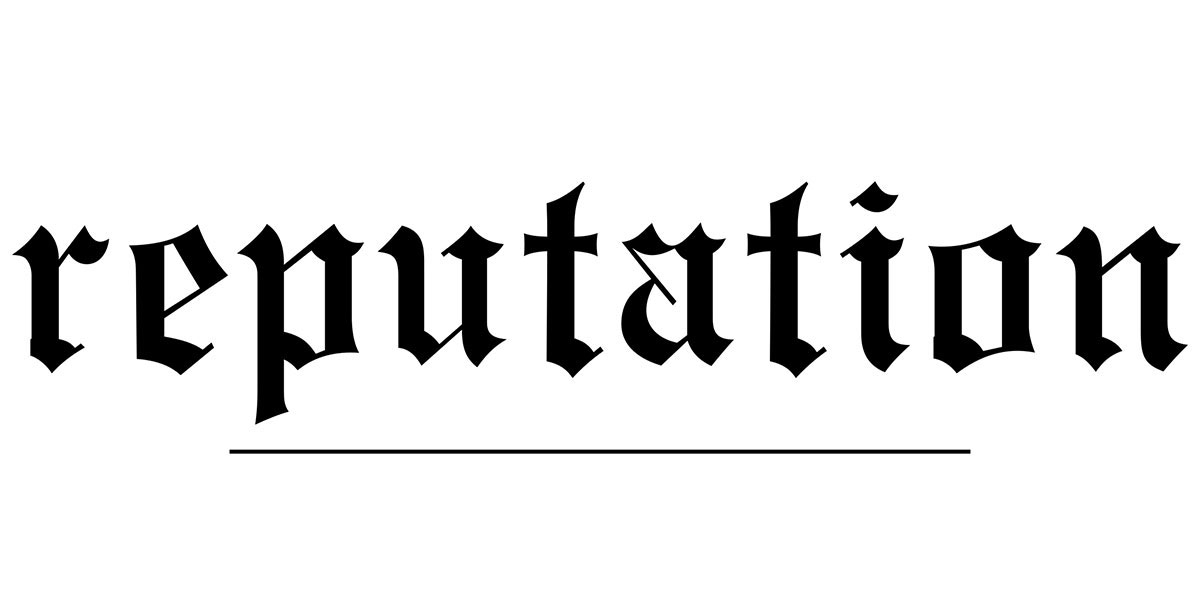 __________________________________________________
Settling on the top of the list of bestselling titles of the year, "Reputation," released by Taylor Swift late last fall, is as fierce as ever yet has a matured and refreshing feel to it.
From the relentlessness of "I Did Something Bad" to the simplicity and calmness of "New Year's Day," Swift has delivered yet another needless-to-skip-a-track album which sold more than 700,000 copies in one day.
"Reputation" is the product of everything Swift has been experiencing lately with relationships, friends and unwanted media attention.
Many of the songs on the album, including "…Ready For It," "End Game," "Don't Blame Me," "So It Goes…" and several more center on her current boyfriend, actor Joe Alwyn, and their serious, low-key relationship.
Opening the album with an intense beat is "…Ready For It," which with a little less than a minute into the song, transitions to a slower, softer-sounding chorus: "In the middle of the night, in my dreams, I know I'm gonna be with you, so I take my time," referring to Alwyn. There is a continuous switch from Swift's upbeat rapping to soft, daydream-like singing throughout the song.
Swift is nowhere near finished singing about her soulmate after the opening song.
In "End Game," featuring singer Ed Sheeran and rapper Future, when Swift says, "Big reputation, big reputation, ooh you and me we got big reputations, ah," she is referring to Alwyn and how they will be each other's "end game" and be together forever.
In the third track, "I Did Something Bad," followed by "Don't Blame Me," Swift begins to slow things down a bit. This song opens with a slow tempo accompanied by piano until a heavy bass chorus kicks in, giving a dramatic effect, making this song a must-have for workout playlists everywhere.
The album's fifth track, to which Swift recently released a music video, March 11 to be exact, "Delicate" is about someone you love accepting you for who you are, despite what other people may say, "My reputation's never been worse, so you must like me for me."
In addition to this one, there are several songs on the album which have a darker feel to them, but which also reveal so much truth and honesty combined with triumph, mirroring the album's title, "Reputation."
On "Look What You Made Me Do," Swift sings about her unpleasant matter with rapper, Kanye West, and his unethical recording of their phone conversation.
My favorite part about the album is that it's diverse. You can literally skip from the seriousness of one track to the light-heartedness of "Gorgeous," whose catchy beat is hard not to memorize and sing along to.
Track No. 11 may be the only one that disappointed me a little bit because I feel as though the bass falls a little short. It is a great song with great lyrics, however, it was not my favorite. "Dancing With Our Hands Tied" is supposedly about Swift's relationship with her ex-boyfriend, Calvin Harris.
In "Dress," Swift continues to go on about Alwyn, with whom she has attempted to keep matters of their relationship as personal and private as can be. This is one of the slowest and most romantic songs from "Reputation."
Probably my personal favorite song on the album, "This is Why We Can't Have Nice Things," is most likely about West, once again, and his rudeness and unprofessionalism toward Swift. She refers again to their phone call which he recorded, "But you stabbed my back while shaking my hand. And therein lies the issue. Friends don't try to trick you, get you on the phone and mind-twist you."
Slow and romantic, "Call It What You Want," track No. 14, portrays Swift's relationship with Alwyn as a safe haven, "I want to wear his initial on a chain 'round my neck, chain 'round my neck, not because he owns me but 'cause he really knows me."
Last on the tracklist of the "Reputation" album, but most definitely not least, is "New Year's Day," which delivers the meaningful message that whoever is there for you after the party is the one who really matters.
"I'll be there if you're the toast of the town babe, or if you strike out and you're crawling home."
"Reputation," which has now reached over 2 million album sales, is an album that reminds us that Swift is there for us in all our moods, from unmotivated to blissful to unforgiving.