Pop culture came to life recently at the Edward Jones Dome in downtown St. Louis as fans rubbed elbows with their favorite famous comic characters.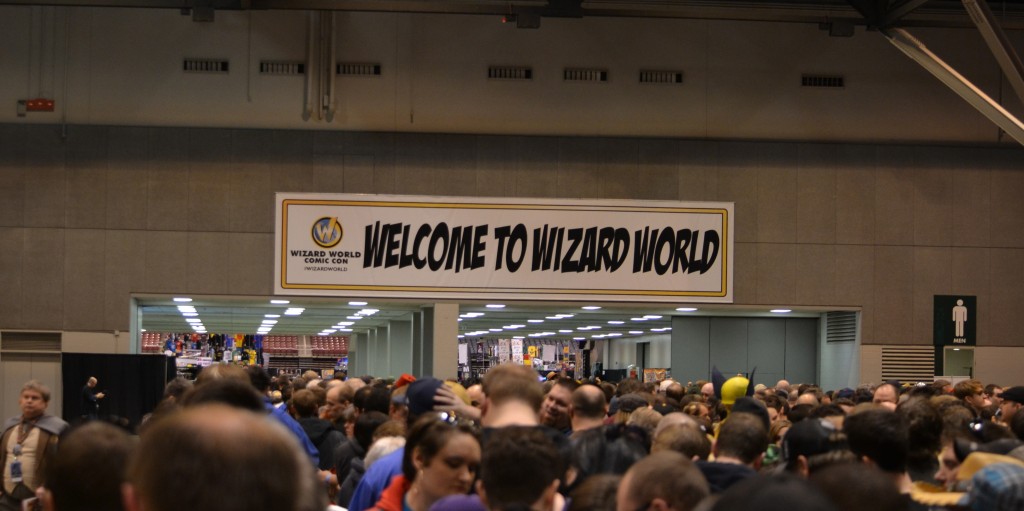 Photo by: Donovan Correll
__________________________________________________
By: DONOVAN CORRELL
St. Louis area comic book fans converged on the second annual Wizard World Comic Convention recently at the Edward Jones Dome downtown.
Produced by Wizard Entertainment, formerly known as Wizard Press, a publishing company in New York, the event drew tens of thousands of comic book fans, according to an article in The Riverfront Times.
Wizard Entertainment closed print publications in 2011 to focus primarily on hosting conventions. On Dec. 21, 2012, Wizard Entertainment announced that it would be hosting Wizard World.
Some of the honored guests at last year's 2013 comic convention included Stan Lee, Laurie Holden, James Hong, Morena Baccarin, Dean Cain, John Shea, Neal Adams, Michael Golden, Randy Orton, Billy Dee Williams, James Masters, Arthur Suydam and Laurell K. Hamilton.
The convention was held last year in America's Center Hall 5 and was filled to maximum capacity.
Booths were organized throughout the hall and hosted artists, local fan clubs and merchandise stops.
St. Louis Wizard World 2013 received thousands of attendees, which prompted Wizard Entertainment to bring the convention back to St. Louis this year.
In 2014 some of the guests included William Shatner, Adam West, Burt Ward, Nathan Fillion, Matt Smith, Karen Gillan, Summer Glau and Bruce Campbell.
The convention was held on the field inside the Edward Jones Dome and was once again filled to maximum capacity.
Attendees had to wait in order to be allowed on the floor after noon due to the massive number of visitors.
One interesting aspect of the convention is that attendees in their costume play, also known as "cosplay," roamed the floor acting out the role of the characters they were portraying.
Cosplayers work long and hard to look as much like their favorite pop culture actor or character.
On the final day of the convention the Cosplay Circuit hosted their competition at the convention for a second year where Aaron Rabe won for the second time in a row cosplaying as Captain Jack Sparrow.
Realizing its huge success, Wizard Entertainment also announced it will be hosting a third annual convention for St. Louis in 2015 on the weekend of May 15.
Followers are eagerly awaiting the big announcement for the next roster of special guests.