Now that the presidential election is behind us we are seeing backlash from supporters of both parties. But where do we go from here as a nation? In a series of blogs our MBU Timeline writers approach a variety of topics inside this overarching question.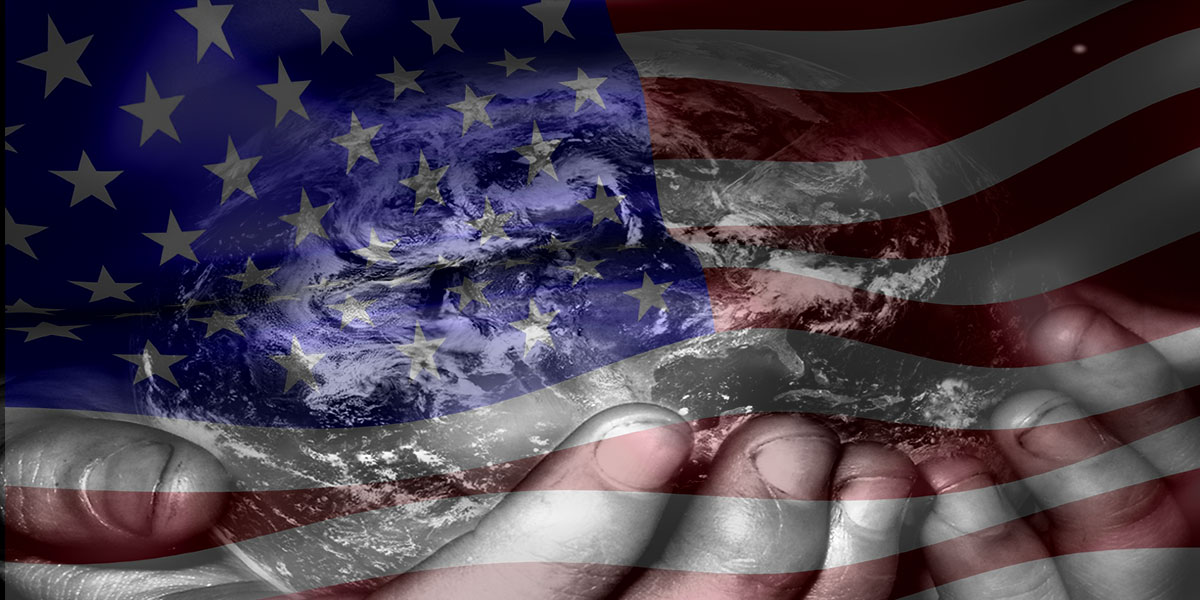 Photo by Jerica Drago — Graphic by Liz Hon
__________________________________________________
No Matter What, Christians Know God has this Squarely in the Palm of His Hands
By KAYLA GLYSHAW
After scrolling through my Facebook feed my main concern was not the future with our president, but rather the future of the community within our country.
Not only is our country saturated with a cloud of negativity and distress, the whole world is watching our country tear itself apart.
Our culture says to "chase your dreams" and "love equally" but when things don't go your way you have full right to complain and "voice your opinion."
Suddenly our whole country has turned into a baby that is not allowed to eat a candy that they want.
Many have turned to complaining and despair about the future rather than accepting that what has happened, happened.
I've heard time and time again, "He's not my president."
Being a Republican, years ago I was thoroughly upset with the results of Obama's election.
I did know, however, this was who God appointed as president and I needed to respect that he was now president.
My parents encouraged me to accept it and know that God is the king even while Obama was president.
As a Christian, I have accepted that when things do not go my way I should respond knowing that I do not actually know what is best for me or the world.
I fear for my generation because clearly my social media world has shown me we no longer know how to deal with rejection or conflict.
Our country has abused our ability of free speech.
America is now a country built on an individual's needs rather than a congregation willing to be understanding.
I believe this is the perfect time for the church to be honest and willing to be open about issues within our country.
We have the chance to bring a hope that is not filled with empty inspirational quotes but a hope that goes above ourselves and our own understandings.
So where do we go from here?
I have no answers on how to fix our country to achieve a more perfect union.
But I think that we as Christians should do a better job talking about these results.
We should go above and move beyond to let what happened, happen.
Let's respond with an understanding of acceptance of what God has done and can do in our country.
Christians, get off your Facebook posting negative statuses and start praying.
Spend more time praying about the situation rather than panicking and talking in circles about how horrible you think the president is.
Stop putting so much faith in our president and put it in Christ.
Our God is our king, Trump is now our president.
God has given us this time as a means to bring about His gospel.
In our country's weakness our God is strong.
As we read in 2 Corinthians 12:9: But he said to me, "My grace is sufficient for you, for my power is made perfect in weakness." Therefore I will boast all the more gladly about my weaknesses, so that Christ's power may rest on me.
Let's let go and let God take our country into His hands.
__________________________________________________
Quit the Nasty Facebook Fighting and Realize Who's in Control, an Almighty God

By BRITTANY GAMMON
The country now knows who the next president will be. 
No matter what side you are on, we can all agree on one thing. 
Thank goodness there are no more political advertisements or phone calls. 
Let's take a moment to appreciate this. 
As with every other event that provides an opportunity for people to takes sides, people turn to social media to spew their emotionally charged and unresearched opinions. 
Why have we not learned that Facebook is not an open forum for debate? 
Stop throwing the threats of "unfriending" or "not talking to" others who hold differing opinions from you. 
Stop littering your posts with crude and profane language toward people on the other side. 
Let me ask you this. 
Do you respect someone who verbally degrades you or your opinion?
So why do people feel that their brash rants will draw the nation together. 
Whether you are for it or not, America is one nation under God. 
You may be wondering for which candidate I voted? 
Please note, my personal opinion of both candidates is not great. 
I exercised my right as an active citizen to push for reform. 
From the perspective of a millennial I beg you, please stop grouping us all together. 
Just like every single generation before us, we do not all feel the same way about something. The passionate outspoken blast their opinions and in-turn degrade our generation. 
The silent majority have spoken and we will continue to speak, however you will see these changes in a respectful manner. 
Let us not forget the blessings we receive by being U.S. citizens. 
May God not remove His hands from a country that so desperately needs Him.