Tune Into the Big Game
The Spartan football team faces off tonight against the Cougars of the University of Saint Francis.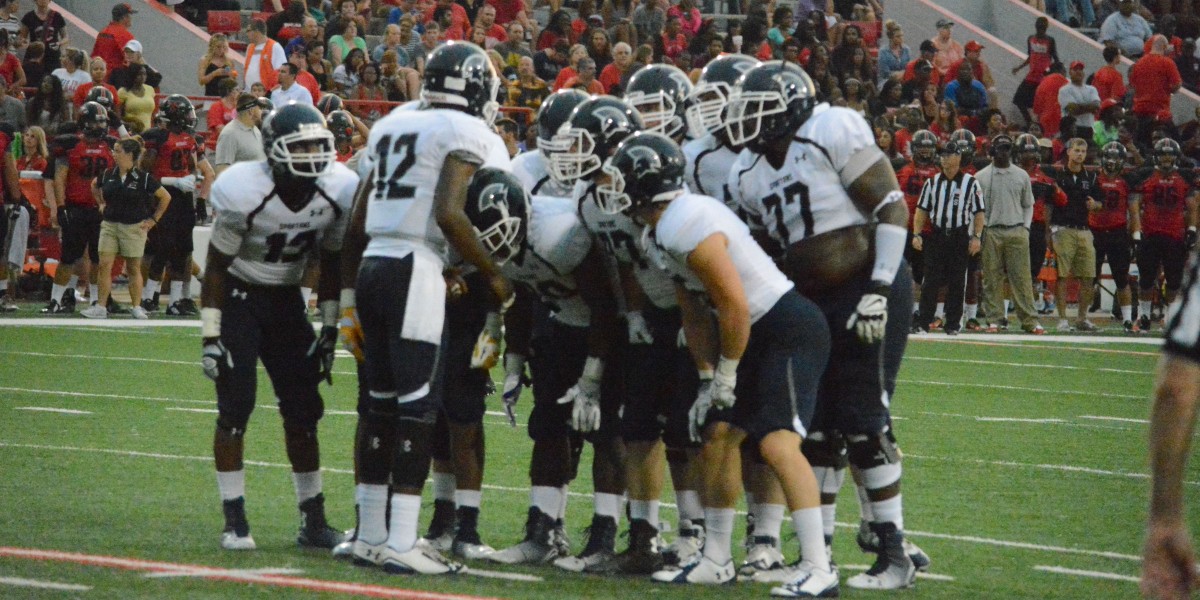 Photo by: Reid Cure
__________________________________________________
The Missouri Baptist University Spartan football team kicks off at 6 p.m. CST against the University of Saint Francis on their home turf in Fort Wayne, Ind.
The Cougars of Saint Francis are currently ranked No. 6 in the NAIA.
Coverage of the game will be provided by the Spartan Digital Network beginning at 5:45 p.m. CST.
For more info on the match-up, click here to visit the game summary provided by the Missouri Baptist Sports Information Department.
Tags: MBU Athletics, MBU Football, Missouri Baptist University, Reid Cure, Spartan Football, Spartan Nation

Reid Cure
Reid, a senior at Missouri Baptist University and native of Frisco, Texas, is the Managing Editor for MBU Timeline. He competed for the Spartan baseball team for two years. Reid is a sport management major with a minor in sport journalism. In addition to being the Managing Editor, Reid works for the Sports Information Department producing and providing color commentary for the Spartan Digital Network.