The Spartan football team faces off tonight against the Cougars of the University of Saint Francis.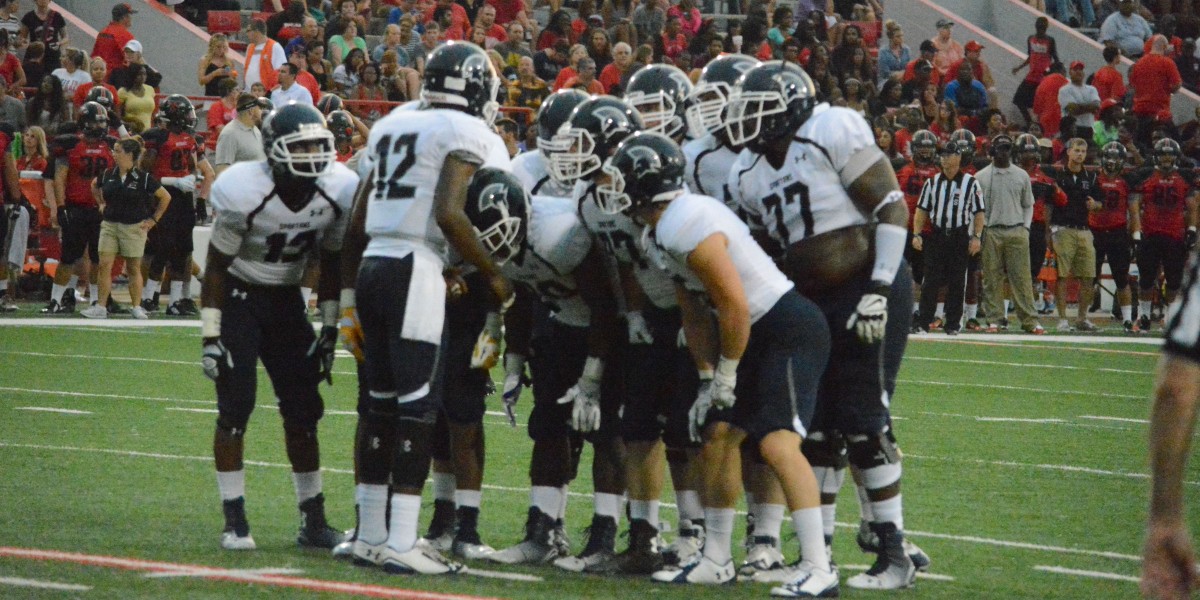 Photo by: Reid Cure
__________________________________________________
The Missouri Baptist University Spartan football team kicks off at 6 p.m. CST against the University of Saint Francis on their home turf in Fort Wayne, Ind.
The Cougars of Saint Francis are currently ranked No. 6 in the NAIA.
Coverage of the game will be provided by the Spartan Digital Network beginning at 5:45 p.m. CST.
For more info on the match-up, click here to visit the game summary provided by the Missouri Baptist Sports Information Department.