With new leadership, the event receives a burst of fresh inspiration. This year's edition is set for 8 p.m. Friday in the Muncy Gym.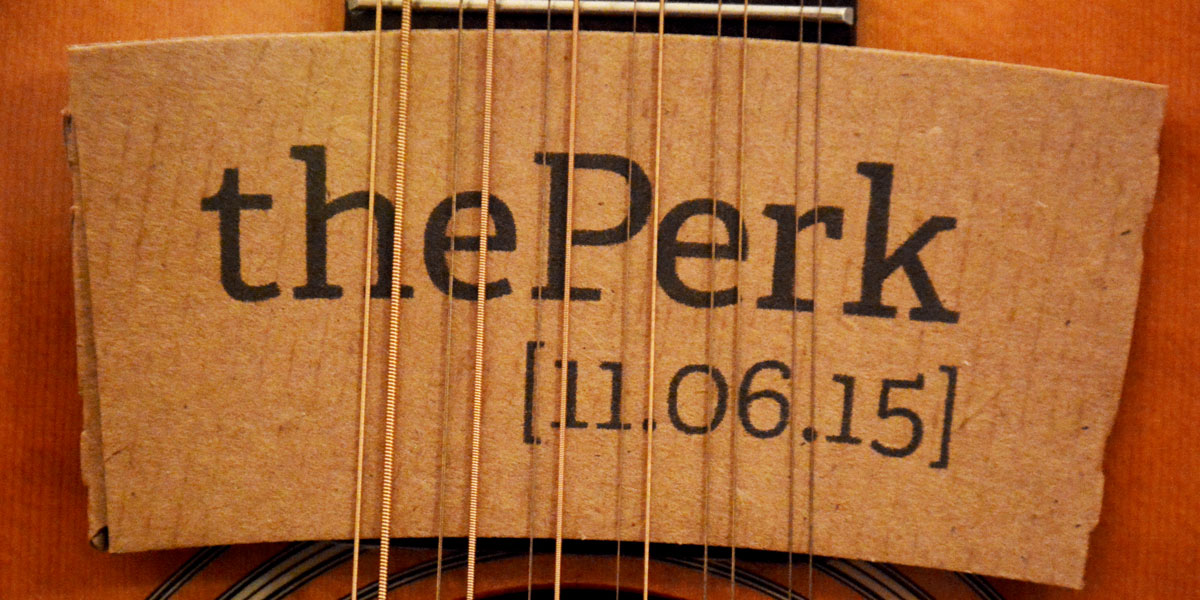 Photo by Brittany Gammon
_________________________________________________
This year, the Perk gets revamped to differentiate its individuality while remaining true to its roots.
Technical coordinator Aaron Chastain has brought his refined taste in music and years of experience as an alumni and employee to change the way the Perk is perceived. In years past, this event has consisted of poetry, videos and many performances by students.
"It felt like a talent show," said Chastain, whose full interview can be seen by clicking on the video below. In the spring semester, Missouri Baptist University offers a talent show for students to highlight their hidden passions.
One key update this year is the title, changed from, "the Perk: The Event," to "The Perk [11.06.15]." This new branding can be seen on coffee mugs, cup sleeves and event advertisements. Known for the annually designed mug, only the first 250 attendees will receive this year's edition. Current students as well as alumni look forward to this event and collecting the mug.
Unlike in years past, MBU is bringing in one main headliner, Jimmy Needham. Needham was a guest singer on Natalie Grant's "Relentless" tour in 2008 and has toured with NewSong and Echoing Angels to name a few.
By audition, a limited number of student acts will open the event. As assumed from the name of the event, coffee and savory snacks will be available.
The event is free and begins at 8 p.m. For more information contact Chastain at chastainA@mobap.edu or Lara Hines at hinesL@mobap.edu.