A mix of old traditions and new events are being prepared this week for students and alumni to enjoy.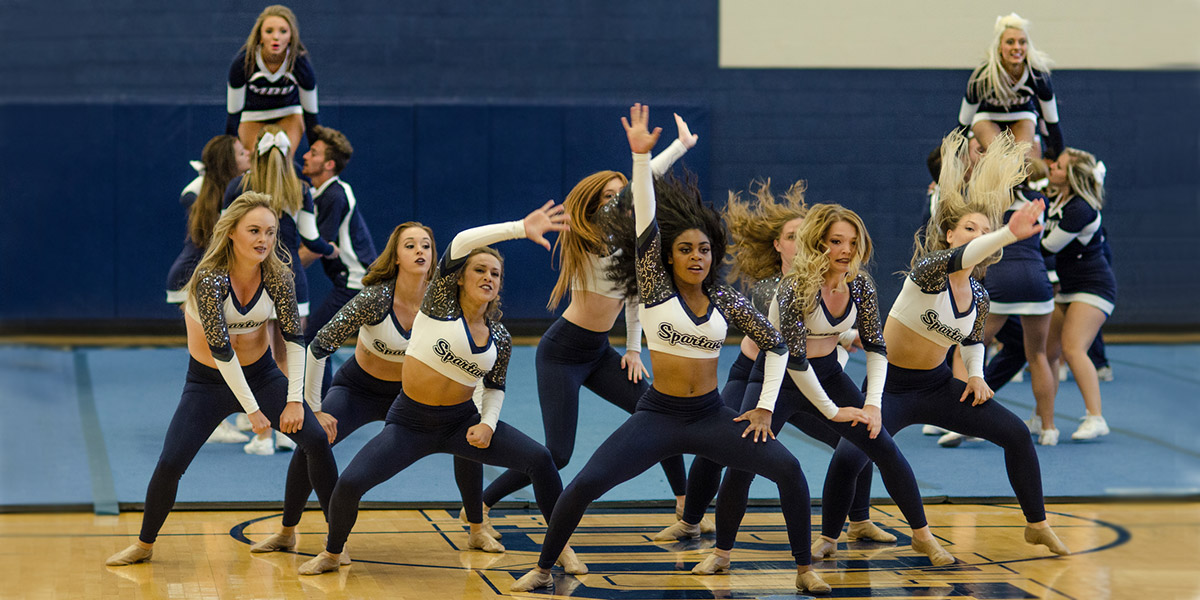 Photos courtesy of University Communications
The MBU dance team and cheerleaders perform for students and faculty at the 2017 Homecoming Chapel in the SRC. Homecoming 2018 kicks off tonight with Spartan Madness at 8 p.m. in the Lacey Gym.