"Fixer Upper" brings new meaning to, "From trash to treasure."  Chip and Joanna Gaines restore the Waco, Texas, charm.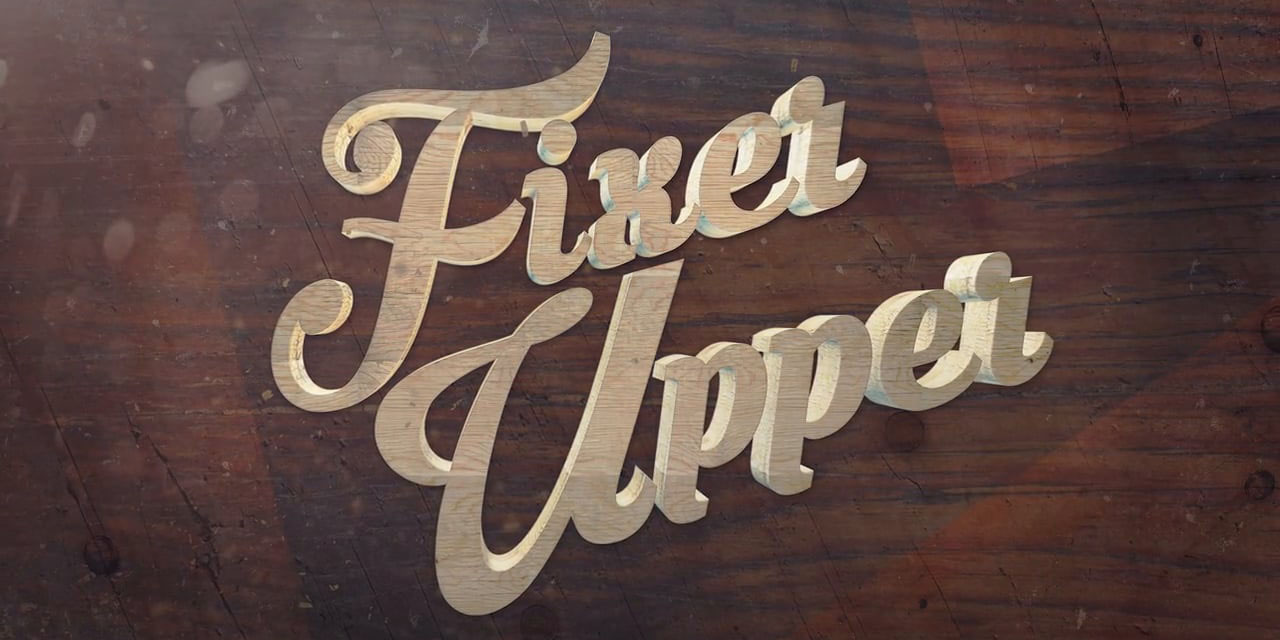 Photo by Google
__________________________________________________
The heart of Waco, Texas, grew a little larger when Chip and Joanna Gaines began their home decor store in 2003. After a local television network highlighted their store and home renovations, they landed an HGTV show, "Fixer Upper." The original store, Magnolia Market, blossomed into a larger store, called the Silos, bakery, magazine, rug collection, paint, furniture and line.
Now 13 years later, Joanna Gaines "realized God saw my dream and couldn't wait to take it to the next level," she said on Instagram. "It was actually in the waiting when I learned the most valuable lessons that I am thankful for today."
Gaines furthered her explanation of these lessons by encouraging her followers that God "had other plans. If you have a dream, know there will be push back, there will be critics, and there may even be loss, but keep hoping. It's coming."
Chip and Joanna Gaines are most well-known for their show, "Fixer Upper." As the name implies, they take old, run-down homes that have been left to crumble and turn them into their truest, most beautiful form.
Joanna sees the negative. She sees the green-stained carpet, the chipping paint and termite-damaged hardwood floor.
She also sees a home waiting to be restored.
She personifies the desire in us all to be the best version of ourselves and create a masterpiece.
The Gaines take a crumbling house and renovate it into a beautiful home.
Chip and Joanna show a client three fixer uppers, each with its own set of problems, smells and potential.
The client then picks the house they hope to call home.  
Once the payments have been made and the contracts have been signed, Chip's favorite day arrives.
Demo Day is a favorite segment of the show, so much so that Chip and Joanna have created a T-shirt with this catchy phrase.
Chip and his crew demolish the entire interior of the home. Keywords in this segment include character, shiplap, which is a form of wood paneling on the walls, and open floor plan.
Chip does not suppress the inner child within us all. He loves life and brings an electric energy to the show. He jumps in holes, busts through walls with his body and cements his phone into the floor.
Joanna has the designer's eye. Once Chip has the structural elements completed, Joanna pulls pieces with character that reflect the client's personality. She leaves her touch on every element in the home.
After a commercial break, the couple is brought before a life-sized billboard of their house pre- "Fixer Upper." The images of the home before the renovation are played back before Chip and Joanna reveal the renovated home.
Every home has a special touch reflecting the homeowners. It could be a framed version of their wedding vows, a basketball court in the back yard or surprise-decorated room for a new addition to the family.
Chip and Joanna step into the viewers' homes with warmth, humor and love. They are a refreshing shift from reality TV drama to a unified wholesome family.
Season five premiered  Nov. 29  and a new episode airs every Tuesday evening.
What will they fix up next?