Posts Tagged 'MBU Lacrosse'
The MBU women's lacrosse team took time to give a helping hand with Spensa, Special Needs Soccer Association, at Soccer Park on the morning of Oct. 1. The lacrosse team paired up with buddies and helped the kids in learning soccer drills, play a soccer game, be there for them and just have fun.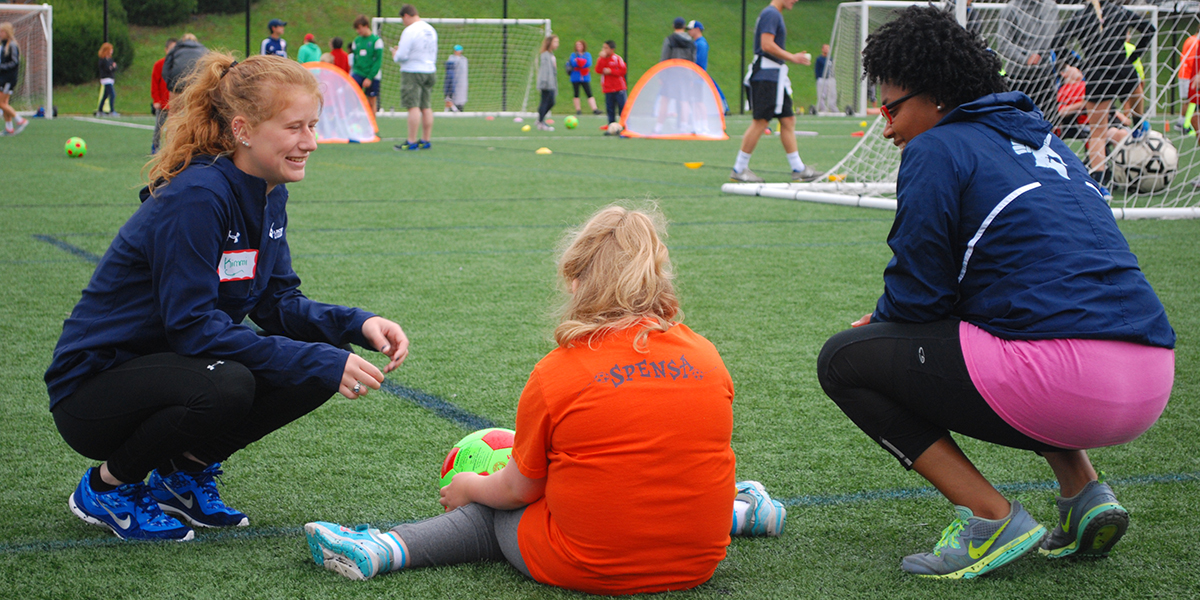 Photos by Ashley Van Camp
For MBU senior Morgen Filla, lacrosse began as little more than an afterthought, but it has become a source of scholarships, team leadership and even coaching opportunities.