MBU Women's Lacrosse Team Gives a Helping Hand
The MBU women's lacrosse team took time to give a helping hand with Spensa, Special Needs Soccer Association, at Soccer Park on the morning of Oct. 1. The lacrosse team paired up with buddies and helped the kids in learning soccer drills, play a soccer game, be there for them and just have fun.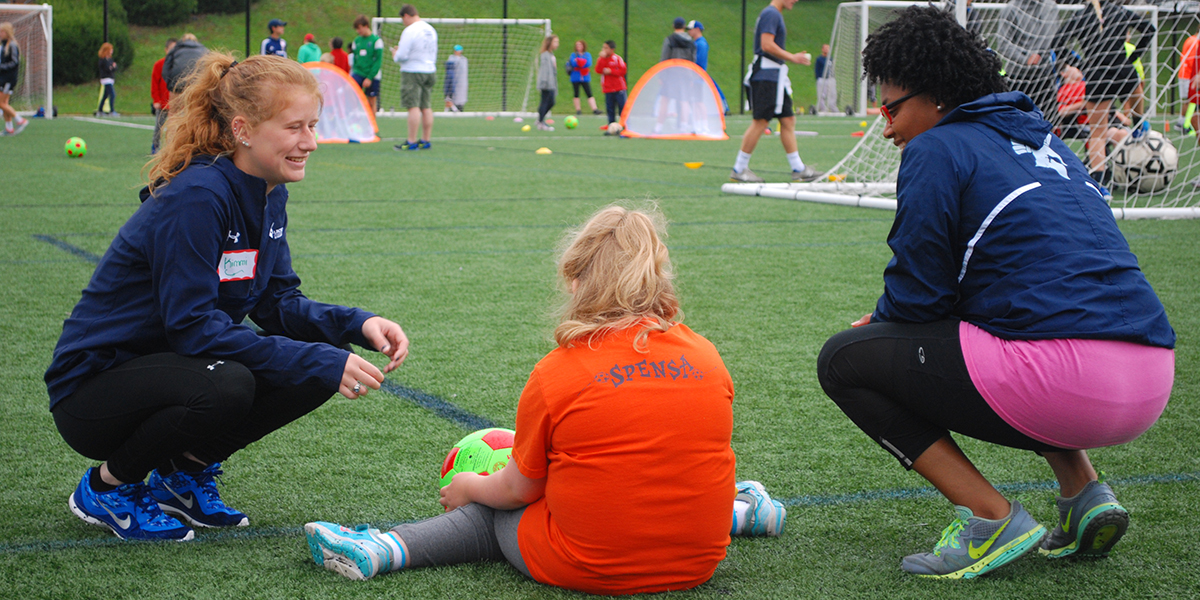 Photos by Ashley Van Camp
Tags: Alexis Womble, Ashley Van Camp, Becky Cook, charity, Destiny Wade, Jalia Brooks, Kaitlin Mills, Kimmi Matthews, lacrosse, Laura Ebers, MBU, MBU Athletics, MBU Lacrosse, MBU Timeline, Mckenna Fischer, Melina Custer, Missouri Baptist University, Nolah Persons, Sarah Mello, team, women's lacrosse

Ashley Van Camp
Ashley Van Camp is a contributing staff journalist for MBU Timeline. She is majoring in Communication Studies and minoring in Journalism. Ashley participates in the women's lacrosse team. Outside of school Ashley enjoys being able to coach field hockey and lacrosse. After graduating, she plans to pursue a career in real estate and continue coaching lacrosse.