ResLife Up All Night Gallery
Residents participated in ResLife's annual Up All Night on Oct. 22 in the Carl and Deloris Petty Sports and Recreation Complex by playing different sports, painting and coloring, as well as enjoying different snacks.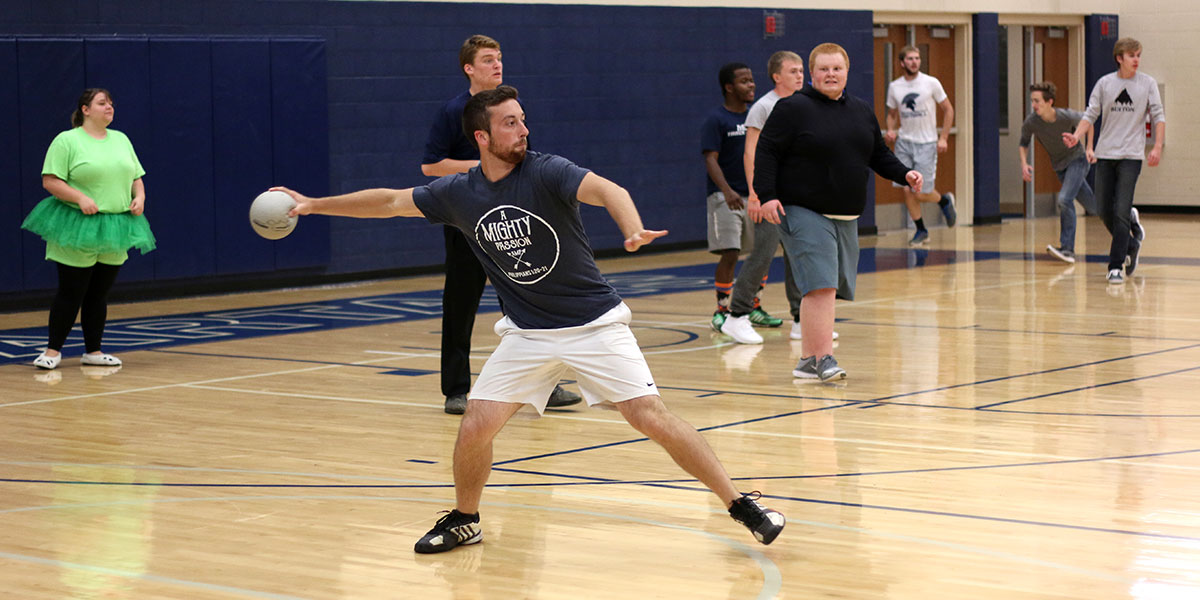 Photos by Josh DuBoise
Jake Gingerich launches a dodgeball at the other team during the dodgeball game at ResLife Up All Night.
Tags: Allison Huskey, Chance Ludy, Clayce Fletcher, Grace Kessels, Jake Gingerich, Josh Duboise, Krista Tyson, Marija Tošić, Matthew Bagby, MBU, MBUResLife, MBUTimeline, Moses Watson, Ryan Durell, Sierra Pettey, SRC, Stephen Crain, Thais Castiglioni, Tyler Gruen

Josh DuBoise
Josh DuBoise is a staff journalist for MBU Timeline. DuBoise is a junior seeking a major in worship arts technology with a minor in broadcast media. Originally a Memphis native, DuBoise enjoys exploring St. Louis by finding local coffee shops, parks and restaurants to appreciate. DuBoise is active on campus by working as a resident assistant in Spartan Village and an audio technician for the MBU Ministry Teams.