With a common goal of serving the community, MBU students stand together as they serve those in need with a smile through the nationally known organization Circle K International.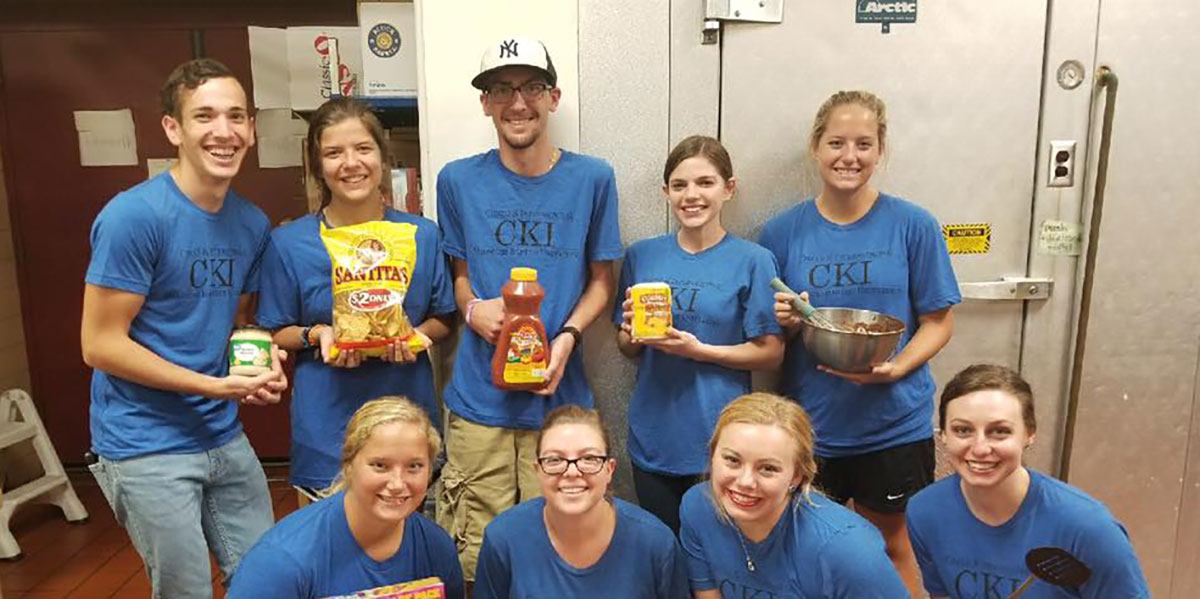 Photo by Abby Kassebaum
Members of Missouri Baptist University's Circle K service organization volunteer at the Haven House this semester. Pictured, top row, left to right are: Joey Link, Kristi Francisco, Braden Pender, Katie Spradling and Emily Schnefke. Front row, left to right, are: Amy Schnefke, Sierra Pettey, Madison Click and Bailey Ruess.