Corn Hole Tournament Does Not End in a Toss-Up
Students, faculty and MBU alumni participated in a corn hole tournament in the quad on Saturday, Oct. 25 of Homecoming weekend at Missouri Baptist University. MBU students Clayce Fletcher and Jake Gingrich won the tournament.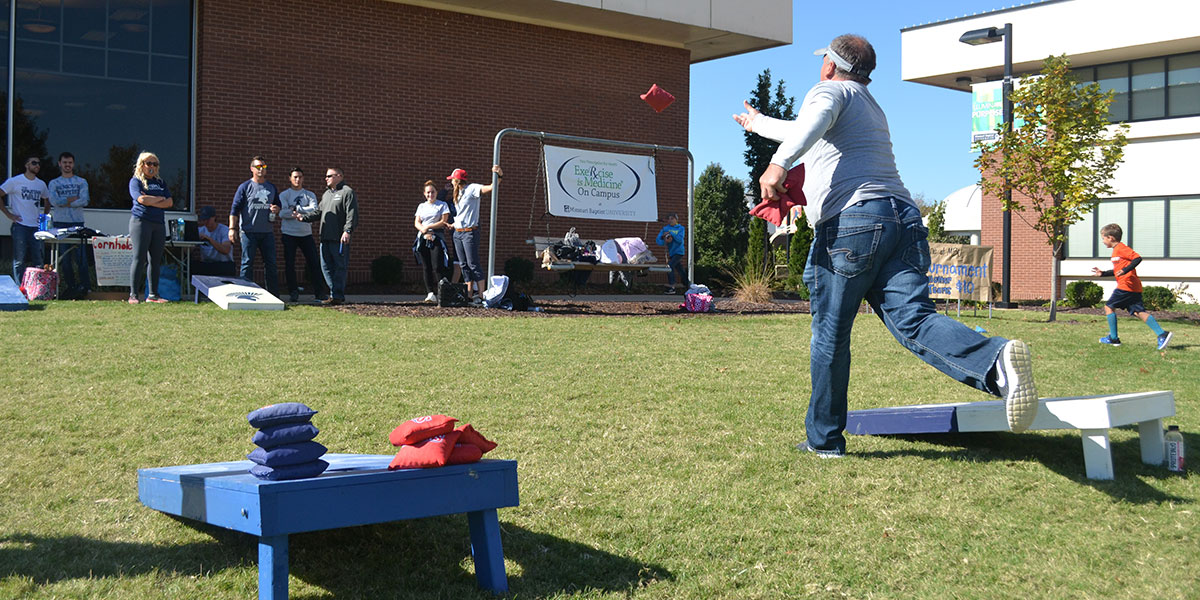 Photo by Michael Aylor
Family members participate in the tournament too.
__________________________________________________
Tags: Brenna Lacey, Claye Fletcher, Corn hole, Elizabeth Siegfried, George Martin, Homecoming, Jake Gingrich, Kelly Barns, MBU, MBU Timeline, Michael Aylor

Michael Aylor
Michael Aylor is a staff journalist for MBU Timeline. He majors in communication studies with an emphasis in broadcast media. He is originally from Louisville, Kentucky. Aylor has a passion for music ministry and is actively involved as a worship drummer. After graduation, Aylor hopes to pursue a career in multimedia.