Posts Tagged 'Brenna Lacey'
A variety of vendors provided challenges, prizes, samples and information about numerous aspects of health and well-being at MBU's annual Health and Wellness Fair this fall in the SRC.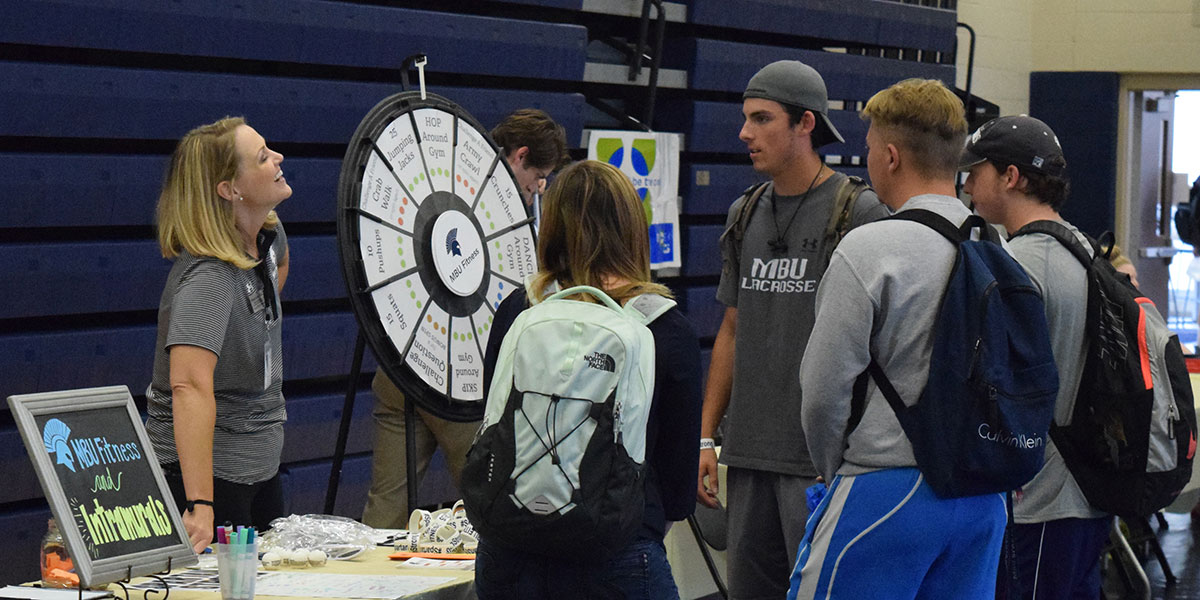 Photos by Daniel Dilworth and Chris Hodges
Students, faculty and MBU alumni participated in a corn hole tournament in the quad on Saturday, Oct. 25 of Homecoming weekend at Missouri Baptist University. MBU students Clayce Fletcher and Jake Gingrich won the tournament.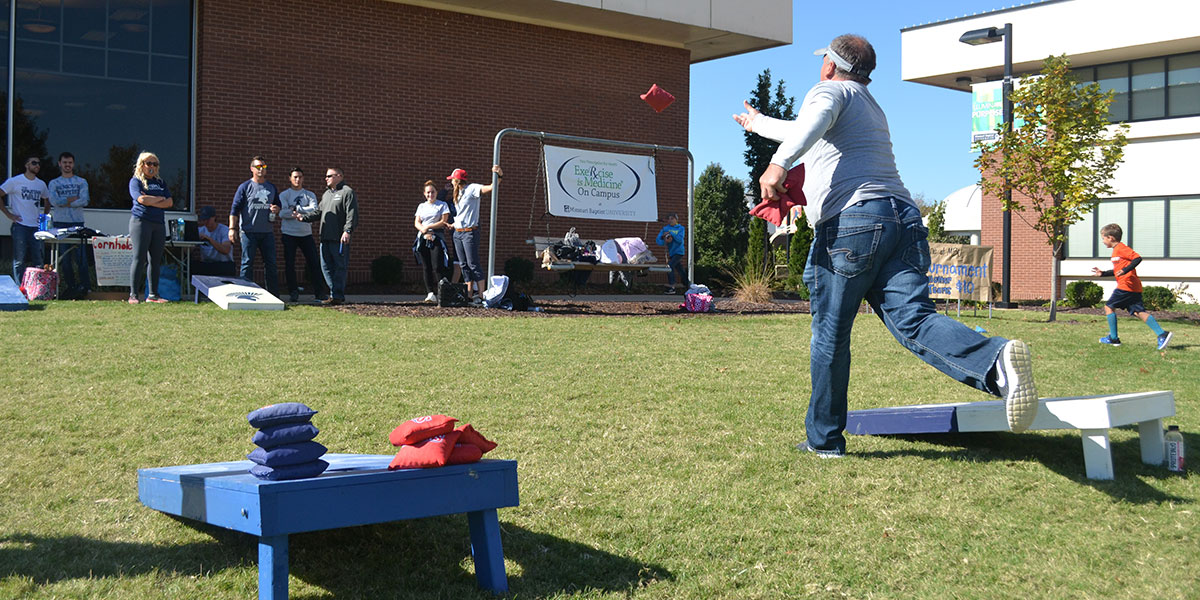 Photo by Michael Aylor
Family members participate in the tournament too.