Health and Wellness Fair 2017
A variety of vendors provided challenges, prizes, samples and information about numerous aspects of health and well-being at MBU's annual Health and Wellness Fair this fall in the SRC.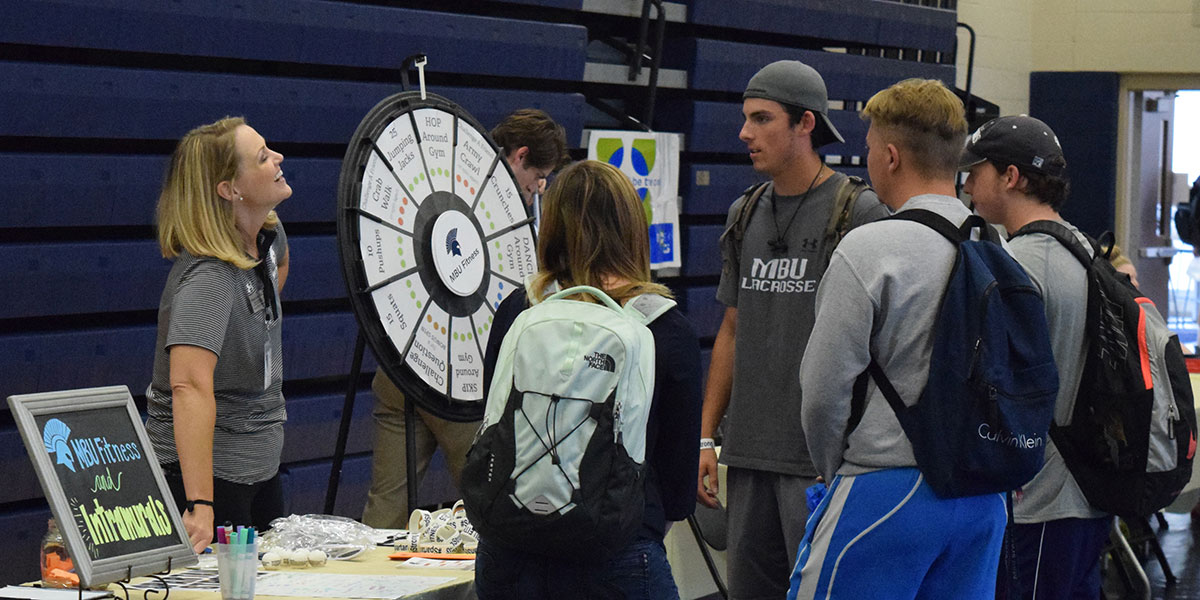 Photos by Daniel Dilworth and Chris Hodges
Tags: Andrew Douglas, Brenna Lacey, Chris Hodges, Colton Albers, Creve Coeur Police Department, Daniel Dilworth, Emily Brown, Exercise is Medicine, Health and Wellness Fair, intramurals, Matthew Riordan, MBU Fitness, MBU Timeline, Nathanael Pezzo, Nicholas Cook, Officer Doug Manniger, Sophia Wallace, Steve Donahue, Title Boxing Club, Tyler Gruen, Tyler Pitts, volleyball
Daniel Dilworth
Daniel Dilworth is a staff journalist for MBU Timeline. Daniel majors in broadcast media and theatre. He enjoys being a part of telling stories, through the arts and modern media. Daniel also enjoys writing, music and being outdoors. Upon graduation, he plans to pursue a career where he can combine his passion and knowledge of entertainment and information.