OK, so paying close to 15 bucks for a bowl of food might seem a little ridiculous, but if you like locally sourced, totally fresh, somewhat creative foods in that quite large bowl, then perhaps SymBowl is for you, and there is now a location in Chesterfield Valley.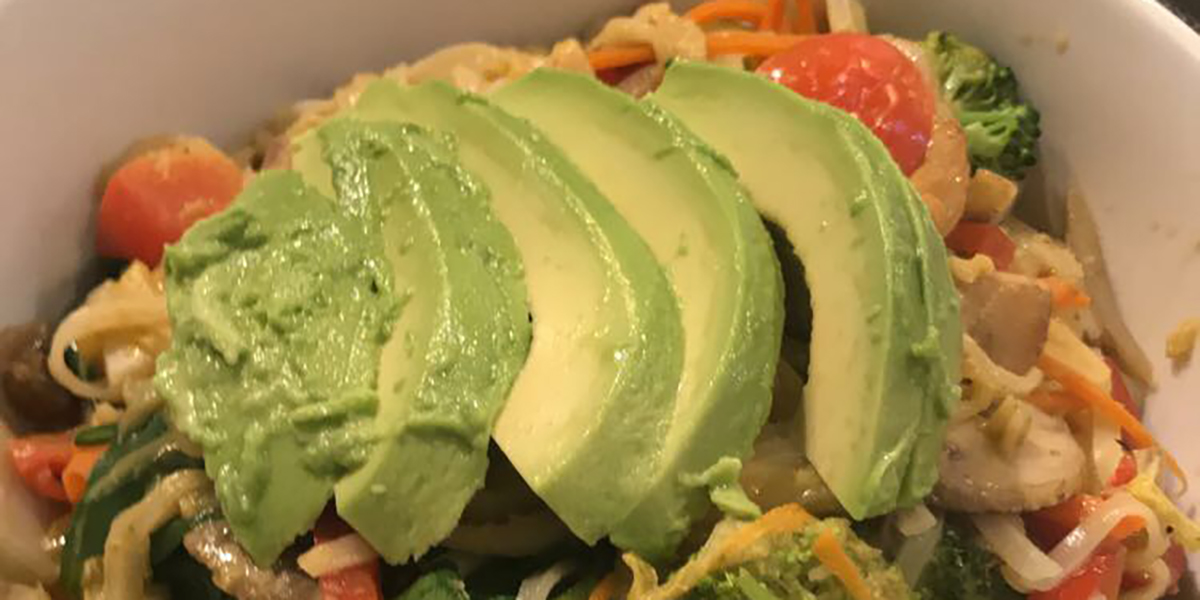 Photo by Anika Conley
Name:
SymBowl
Location: 137 Chesterfield Towne Center, Chesterfield, Missouri 63005
Price: $$
Rating:****
___________________________________________________________________________
SymBowl is a health conscious fast-casual restaurant with locations in Kirkwood and Chesterfield, Missouri.
I visited the SymBowl in Chesterfield Valley, which is located right next to Vito's Italian Restaurant.
The setup of this homey restaurant is family oriented and made up of wooden benches and tables that are close together like picnic tables.
The focal point is the me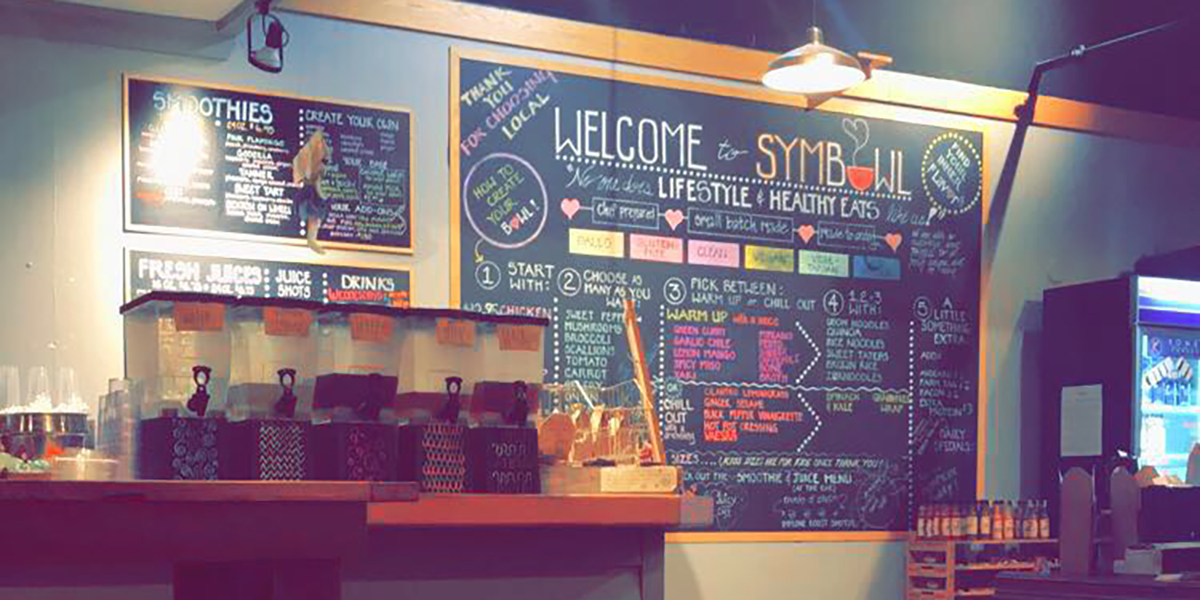 nu wall, which displays everything SymBowl offers on one wall of the space in colorful chalk.
SymBowl caters to specialty diets such as gluten-free, anti-inflammatory, vegan, paleo and more, which makes dining with family and friends easy if they have certain restrictions or if they're on a diet.
The menu consists of fresh juices, smoothies, salads, wraps and Asian-inspired hot pot bowls made to order with your choice of vegetable, protein, grain and their in-house sauces to top it off.
What drew me into this place was the fact that they source all of their produce locally. If you're curious about what ingredients they use, click this link to find out more.
Another element they offer is a three-day juice cleanse. I have tried a few juice cleanses which were highly expensive and not pleasing to the taste buds.
SymBowl's juice cleanse is a little different from the ones I've seen; instead of including all vegetable and fruit liquids, they incorporate chicken broth and a salad.
The price of the juice cleanse is $99 if on special, whereas it's regularly priced at $120.
Pretty pricey if you ask me.
I ordered a veggie bowl with rice noodles, poblano pesto-lemon mango combination sauce, and an avocado add-on.
To up charge their bowls they ask each customer if they want to add avocado, egg, bacon or extra protein for an extra $2-$7.
My meal alone with a free water came to $12.95, which is not cheap for one bowl of veggies and sauce.
To my surprise, the sauce was the best part of the meal besides how fresh the veggies tasted.
If you ever go to SymBowl, I highly recommend trying out the poblano pesto lemon mango sauce combo; the mix of the two will have you turning the bowl upside down sipping every last drop of sauce.
Overall, the staff's friendly service and the food were the highlight of this restaurant. The price range is pretty high but you do get a lot of food for your money.
I ended up taking half of my meal to go because of how full I was. I will definitely return to try out their smoothies in the future.